The studio manager at aaconn discusses her cosplays and her fashion sensibilities.
The city's oldest sporting goods store goes back five generations of Kochs.
Mathew Arnold's trademark "Tape Resist" pottery has captivated online fans. And he's just heating up.
The stylist on challenging what you "can't" wear and getting a haircut that just feels right.
Five fashionable alternatives to putting on that basic blue T-shirt…again.
The artist and barista at Mom 'n 'em upcycles thrift store finds for a uniquely weird style.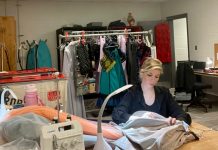 When Broadway called Marcie Hon with a job offer—especially one working on a 10-time Tony Award-winning musical—there was nothing to do but amble down...
Your short guide to shopping ethically—and looking fabulous—with five Over-the-Rhine shops this summer.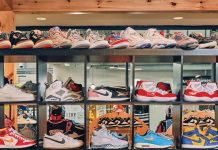 Five boutique shoe stores that celebrate the best of skateboarding and sneaker culture.
The DAAP associate professor's fashion is mix and match, eclectic, and all about the textiles.