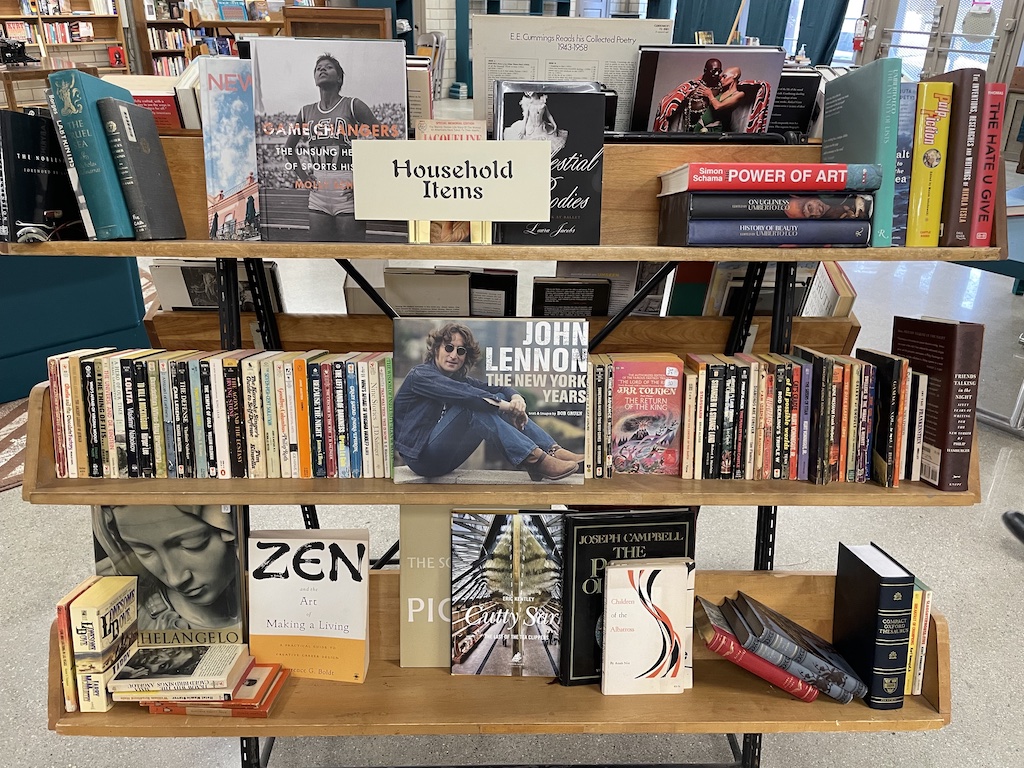 During the pandemic, we relied on technology more than ever. Being able to work from home, participate in virtual school, and Zoom call our families proved invaluable in keeping us working, learning, and connected. The pandemic also offered an opportunity to step back and reevaluate what's important; to reset our values and begin again.
Ironically, this time of being hyper reliant on technology has left many of us yearning for what we can't get from technology; namely the physical, tangible, experiential stuff of life. Stuff like browsing a bookstore with a cup of coffee in hand, listening to live music (or putting on an LP), and simply being together.
Bobby Minelli felt this in his core. The former social media director of the Friends of the Public Library Used Bookstore at the Warehouse had had great success with The Garage, his impromptu pop-up bookshop-meets-arthouse created as the result of an ill-timed fire at the Warehouse (an event that only added insult to injury with the snowballing pandemic-related shutdowns). The Garage provided a much-needed space for book lovers to safely convene, but it was never meant to be permanent. Once the Warehouse was restored and the world began to open back up, The Garage quietly closed its doors.
But not for good.
Minelli, who had helped design and populate spaces for pop-up dining events in Chicago and L.A., always dreamed of opening his own space in Cincinnati; some sort of books-meets-music kind of space where folks could gather and enjoy a shared experience consuming media—real, tangible, feel-it-in-your-hands media.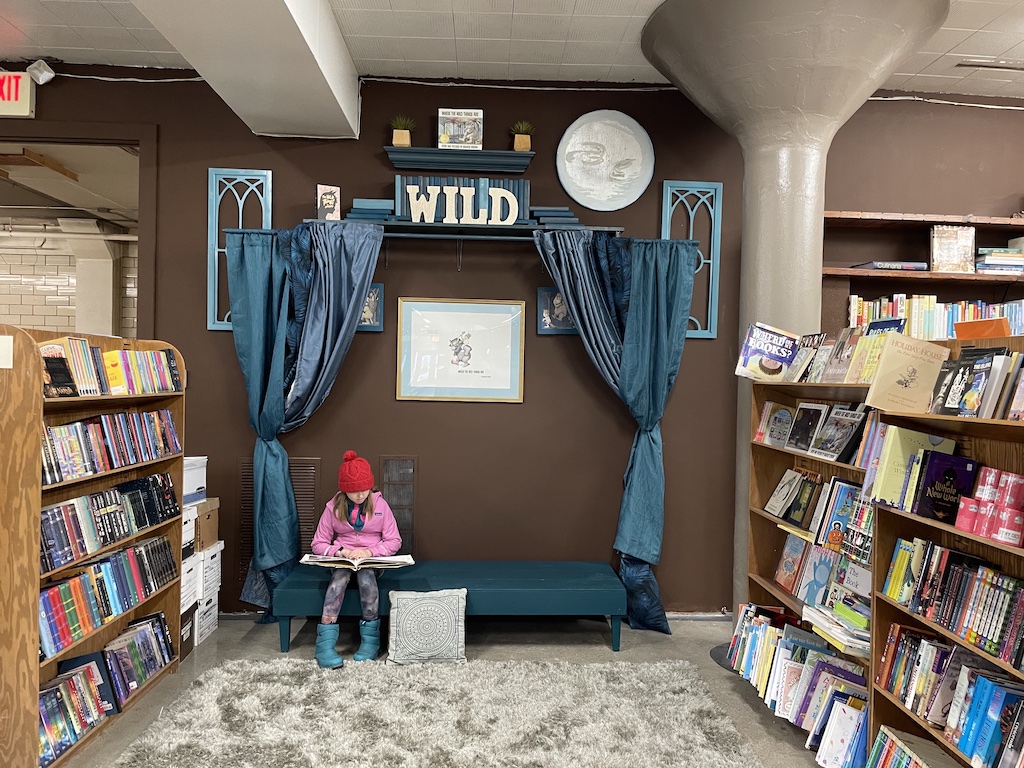 So Minelli took what he'd learned with The Garage and began work on Household Books, a wholly unique concept that's both old-fashioned and postmodern; the kind of space could really only exist now, in 2023. Household Books is a new type of bookstore for people who love the old type of bookstore. It's a place to experience the tactile feel of books (and music—Minelli is an incredibly talented musician with the soul of an artist) as well as that indefinable "book smell" every bibliophile loves.
Household Books is a tactile response to a digital age, and it's a space for everyone. You can become a member (curated paperbacks to read each month? Yes.), donate your old books, attend an in-person event, or come get coffee and just hang out. You can, as I did on a day before the space permanently opened, bring your kids and have them browse and sit and watch as they're transported somewhere else with each turn of the page.
As a parent of kids in this postmodern, post-pandemic world of Siri and smart technology, it's incredibly important to strike a balance between being too connected but not missing out. As a writer and book lover and older millennial who remembers going to Little Professor as a kid and eagerly filling out my library's summer reading challenge, Household Books is the kind of place that speaks to my soul. It's the kind of creative and special space you'd expect to find in New York City or L.A., but that we absolutely need here in Cincinnati. It's a place worth supporting and experiencing; a place both inspired and inspiring.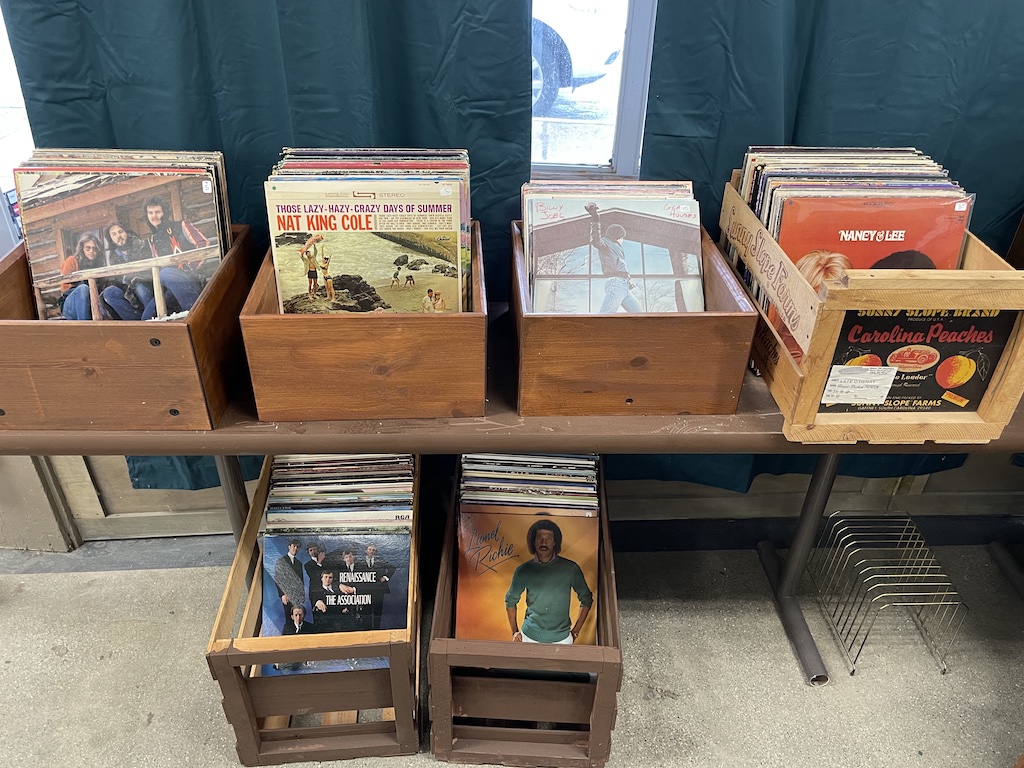 Household Books, 2533 Gilbert Ave., Walnut Hills, (513) 349-4573
Facebook Comments