When I was a teen, a new "album" released by a favorite artist was a big deal. There was no Spotify, no iTunes, and we had to prepare our food over a fire (after walking a mile uphill—each way—to school in the snow).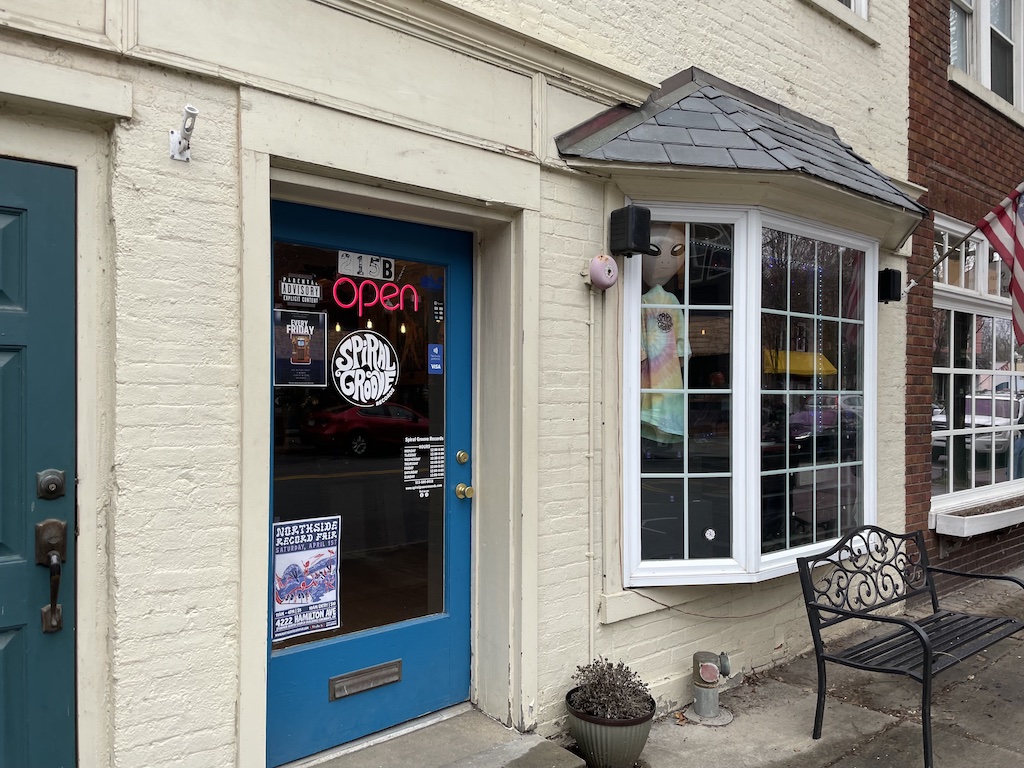 Okay, that's an exaggeration—but not to my kids. They cannot imagine a world wherein we don't ask Siri to play a favorite song, where media isn't available at the swipe of a finger or vocal command. Frankly, I can barely imagine this world, either, and am forever grateful to find myself living in it, because (ahem), see the screen on which you're reading this article.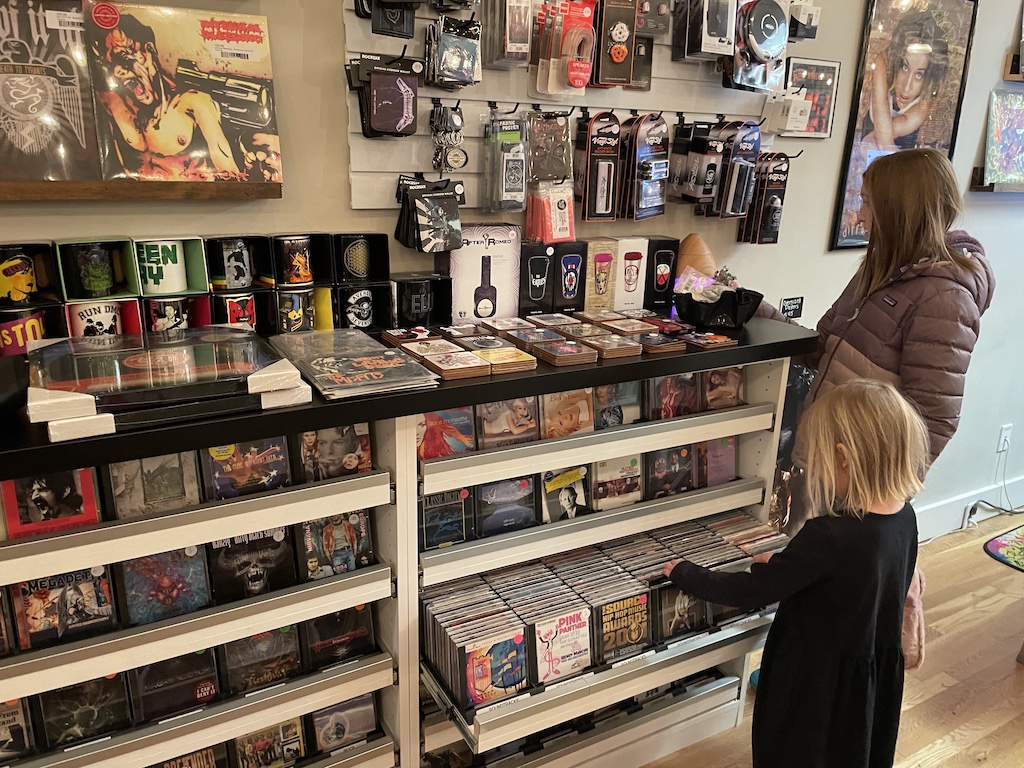 All of this is to say that I love introducing my kids to "old" things, whether it's an old-school bowling alley or classic ice cream shop (or shoppe?). So when we had a few hours to kill on a recent afternoon and happened to stumble upon a classic record shop in downtown Milford, it seemed like kismet.
The record shop to which I'm referring is Spiral Groove Records, a delightfully nostalgic shop that specializes in new and used vinyl, as well as a veritable cultural study in musical media from the last 50 years, from records to cassette tapes to CDs. The shop also sells the proper equipment to unleash the musical potential within each of these ancient mediums—and if you don't have a record player at home, I strongly suggest getting one as the sound quality on these marvelous machines is truly something to experience.
Because that's the thing—music is meant to be experienced. It's something you feel inside; a medium that brings people together and evokes emotions in a way nothing else can…even if you're just listening to some vinyl at home with your kids. Of course, visiting a record store is all part of the experience, and while there are some truly standout record shops in Cincinnati, Spiral Groove Records is a true treasure that's brought the beat to one of the city's most impossibly charming downtowns.
Spiral Groove Records, 215B Main St., Milford, (513) 600-8018
Facebook Comments