Emily Henry has come a long way since spring 2020, when her first adult novel, Beach Read, was selected as a Book of the Month Club pick. After years of success as a young adult author, the Cincinnati area native has found a solid readership in romance, racking up top spots on New York Times bestseller lists for People We Meet on Vacation (2021) and Book Lovers (2022) in addition to Beach Read.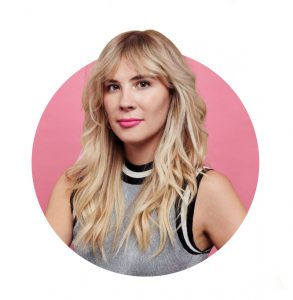 Henry's latest novel, Happy Place, is being published this month by Penguin Random House and is poised for another popular run with readers. We asked her about her own happy places, why she's remained based in Cincinnati, and how she's handling her success.
What is Happy Place about?
A couple who recently broke up decides to fake their relationship for one more week so their close-knit friend group can have one last incredible vacation together.
Your novels have been New York Times bestsellers and Book of Month Club books; in other words, you're kind of a big deal! Do you get recognized here in Cincinnati when you're out?
I honestly mostly get recognized when I'm in or very close to bookstores, in Cincinnati and in other cities too. I think the context of being close to books helps.
What do you love about living and writing in Cincinnati?
I really, really love Cincinnati. I love how vibrant of an art and music scene there is, but also that it has that slightly slower pace of a Midwestern city. I love being so close to nature but also having access to the food and culture of the city. Plus it's just a quick flight to so many other cities I love.
Do you have a favorite writing spot you go in Cincinnati?
I am a home writer, primarily, but I used to write a lot in libraries. Cincinnati has an excellent library system.
If you had to give your magic formula for being a successful novelist, what would it be?
Oh, gosh, I think it would be "there is no magic formula; the only piece of this you have control over is the writing itself, so you might as well make something you love!" I couldn't have ever predicted this success. I just write what I love. Sometimes that sells well, and sometimes it doesn't.
Which do you think is more challenging: writing books or selling books?
Ha! I think they're both hard. But I also don't feel like I am or most writers I know are responsible for our own sales. We rely so heavily on the work of librarians and booksellers understanding our work and finding the right readers for it. Cincinnati writers are incredibly lucky to have an indie book store like Joseph-Beth, which does a ton to support local authors and also is constantly hosting amazing events with writers from other places.
Do you think you'll ever set one of your novels in Cincinnati? And what Cincinnati food will you make sure the characters eat?
I think I'll probably get there eventually, yes. And when I do, they'll have to eat Graeter's black raspberry chip ice cream. Maybe some Skyline cheese fries. And, maybe this is cheating, but being so close to the Kentucky bourbon trail there will have to be bourbon.
In Happy Place, the narrative switches between "real life" and "happy place." What's your ultimate happy place?
Two come to mind right away. The first is Lake Michigan, my favorite beach in the country. The other is my own home, actually. I really, really love being at home with a good book, a warm blanket, and a cup of coffee.
Facebook Comments