If you saw Matthew Kelly in downtown Cincinnati sporting a graying crew cut, jeans, and a v-neck sweater and trailing a rolling suitcase, you'd probably think he was just a regular guy. And in some ways, he is: He eats too much chocolate, he has a family and wife, he's battled some major health issues, and he works way more than he probably should.
In other ways, though, he's not really regular at all. Never mind the Australian accent; Kelly also has a few "unique talents" or "freakish gifts," as he likes to call them: the ability to write best-selling books, for one, in genres like business and self-help. The ability to captivate audiences of thousands at sold-out events from Fresno to Orlando (and everywhere in between), speaking about ways to find passion and purpose in life. And the ability to combine both skill sets to build a rapidly growing, roughly $22 million nonprofit with 90 employees in Erlanger.
But to call this 44-year-old a successful entrepreneur, public speaker, and author is telling only part of his story. He's a practical philosopher, too—many would say profound; a voice that guides millions of lives nationwide. In an era when thousands of people struggle to brand themselves as these things every day, he's the real deal. The irony? He spends little time promoting himself; that, he would tell you, is not the point.
So nobody knows that he printed his 30 millionth book last October. Or that this year he's on track to release three new titles (including Culture Guru, for business) and sell 5 million books more—a feat few other authors will accomplish. Or that, in 2018 alone, his 25th year as a published author and motivational speaker, he will address 225,000 people in person and another 1.3 million subscribers via inspirational videos—more than triple the number he addressed three years ago.
Part of Kelly's mission is to use his "unique talents" to help people live better, more fulfilling lives. But the bigger goal is to use those same talents to simultaneously bring people back to and re-energize a 2,000-year-old institution: the Catholic Church.
That $22 million nonprofit in Erlanger? It's called the Dynamic Catholic Institute, funded in large part by event ticket sales and private donations; Kelly is the volunteer (read: unpaid) CEO. Those inspirational videos? Part of Dynamic Catholic's annual Best Advent Ever and Best Lent Ever programs (free to anyone with internet access). And the vast majority of Kelly's book sales come from titles like Resisting Happiness, Perfectly Yourself, and Rediscover Jesus—all self-help books rooted in Catholic faith. Rediscover Jesus, by the way, sold 4 million copies its first year in print, 2015. "Only two recording artists sold more than 4 million copies that same year," a colleague of Kelly's says jokingly. (Actually just one: Adele sold 8 million albums, while second place Taylor Swift sold 3.1 million.)
Ask him how he produces a near super-human level of content and reaches people the way he does, and he'll shrug and tell you that not even he really knows. Ask him why he sells so many books and attracts such large audiences in an era when popular culture has practically pronounced Catholicism dead, and he answers without hesitation. "People are hungry for it," he says, smiling. And he doesn't mean Matthew Kelly. He means faith.
---
Kelly was born and raised in Sydney, Australia, the fourth of eight boys. He's been what he calls an "engaged" Catholic since about age 15. His move into full-time motivational speaking started circa 1993, when he was a 20-year-old college student. It was "a very gradual thing," he said in a FranciscanMedia.org article. "I was invited to speak at an event. Someone there invited me to speak at another, and that's how it went." By 1994 he was speaking 250 times per year. Fifty countries and five years after that, he'd already published two books about faith with HarperCollins, trademarking the phrase every Matthew Kelly fan knows by heart (becoming the best-version-of-yourself) and formed the Matthew Kelly Foundation, a nonprofit to fund the publication, distribution, and reproduction of original Catholic books and other media as well as religious retreats, seminars, and conferences.
He knew from the beginning he didn't want to make his money from religion. "People are hyper-critical of that kind of thing," he says. "It's such an easy target." So he also tried his hand at crossing publishing genres, making the difficult leap from Christianity to secular self-help; his first title in that genre, 1999's Rhythm of Life, became a New York Times, Wall Street Journal, and USA Today bestseller. Later, he founded management consulting firm Floyd Consulting, which today counts 50 Fortune 500 companies (including GE, Pepsi, and Michelin) as clients. And in 2007, he successfully jumped genres again, with his business book The Dream Manager becoming his second New York Times bestseller.
Throughout his growing secular success, Kelly's dedication to re-energizing the Catholic Church remained steadfast. In fact, after spending so much time on the road and in different countries, he realized that people the world over had basic universal concerns and desires in common—"thick veins of gold," Kelly calls them. In 2008, he decided to cut back on traveling and focus more intently on helping people match those desires with what he often calls the "genius of Catholicism." He settled down in the U.S. because "if you want a clean water supply you start upstream, and America is the start of the water supply," he says. He landed in Greater Cincinnati because he'd developed a number of what he calls "key relationships" here—though he doesn't specify whether they were in faith, business, or his personal life.
Later, Kelly was in a meeting with a corporate client, talking about employee engagement, when it hit him: "Who's studying engagement in the Church? Who's increasing the engagement? We don't know." In 2009, he dissolved the Matthew Kelly Foundation (whose name he never liked anyway because it was "too self-limiting," he says) and, with the mission statement "Meeting people where they are.… Leading them to where God calls them to be," founded Dynamic Catholic in Walnut Hills. Its first order of business? Commissioning a nationwide research study on engagement in the Catholic Church. The results, published in Kelly's 2012 The Four Signs of a Dynamic Catholic, helped him shape the direction of Dynamic Catholic. They also provided the Catholic Church with a "very candid analysis of where we are," says Cincinnati's Archbishop Dennis Schnurr, and "very upbeat suggestions" on how to move forward.
There's something intangible that draws people to Kelly–an authenticity, an understanding of that "vein of gold."
Nine years in, Dynamic Catholic—an organization where 75 percent of staff hails from far outside Cincinnati and the median employee age is 27, estimates Dynamic Catholic President Mark Moore—remains focused on expanding its reach. Housed in an 84,000-square-foot Erlanger office building, it's looking to hire 25 more people in the next year and now employs more speakers (Allen Hunt and Dominick Albano), offers more programs (on topics like building strong parishes and sacramental preparation), and publishes more books than ever before. Kelly's own publishing company, Florida-based Beacon Publishing, which he has used to buy back the rights for nearly all of his books from publishers like Random House and HarperCollins, features titles by almost 50 additional authors.
In the past, old-school and academic Catholics occasionally spouted off about his "watered down version of Catholicism" in blogs or Facebook posts, but Kelly, whose 2017 book Beautiful Hope includes a contribution from Pope Francis himself, diligently seeks and receives the Church's Imprimatur (basically an official seal of approval and recommendation) on every Catholic book he writes. Even so, news coverage of Kelly in major Catholic media is sparse, with just a handful of magazine articles and television appearances over the past 15 years. Then again, since Kelly has never publicized his book sales or viewership numbers, they may be unaware of his impact or reach.
In the meantime, says Kelly, "of the 15,000 U.S. Catholic parishes, more than 12,000 will use at least one of Dynamic Catholic's programs this year, and many will use everything we're doing." And, says Moore, while it's "important for us as an organization to think about how we leverage Matthew and his brand and his unique gifts"—moving forward, Kelly will continue speaking to the same number of people annually, but at fewer and larger (5,000-plus-person) venues—it's equally important for the organization's leadership team to consider "how we can expand the Dynamic Catholic brand to be more than just Matthew."
This notion, of course, was part of Kelly's master plan all along; he knew early on that "the Church doesn't need something Matthew-Kelly-centric," he says. Or, as he's fond of saying around the office, "Matthew's not king. Mission's king."
---
More than 30 books and thousands of speaking engagements later, Kelly's upward trajectory seems even more remarkable when you consider he concurrently waged three successful battles against cancer: thyroid cancer in 2008 (one year before he founded Dynamic Catholic and married St. Ursula grad Meggie Burke), melanoma in 2012, and kidney cancer in 2015. His response to all three? "I saw it every time as an inconvenience."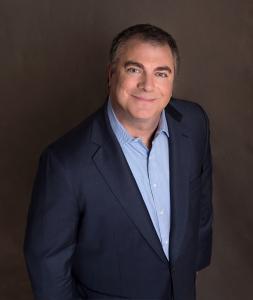 He's in remission now and splits his time between here and North Palm Beach, Florida—an arrangement that will change, he says, now that three of his five children are school-aged and will be attending school in Cincinnati. But none of this—cancer, marriage, kids—seems to slow Kelly down. "The output he cranks out, and the quality of it, is just impressive," says Moore, who describes Kelly as an introvert, a "voracious reader," "a night owl," and "very private."
That last part—private—is something he's eased up on as his reach has expanded. Not because the media is banging down his door. "I'm under the radar," he says. "I mean, who sells 30 million books and has never had a national interview?" Instead, he realized around 2016, when he first published Resisting Happiness, that being "transparent about my own struggles" would help readers connect with him "in a new way."
"I don't want people to think 'Matthew Kelly is different from me,'" he says. "I want people to know, 'He's in the trenches, side by side with me, trying to live his life with his own struggles and his own humanity.'" That approach, many say, is where he truly excels. "He takes very complex theological issues out of the classroom," says Archbishop Schnurr, "and applies them to everyday life."
It's not uncommon for people to tell Kelly "I feel like you wrote that just for me" or "You were able to say what I've always been thinking," he says. There's something intangible that draws people to him—an authenticity, an understanding of that "vein of gold." His constant, gentle encouragement to dig deeper also has appeal. When the rest of the world is saying things like You can be anything you want to be! and Happiness is doing whatever you want, whenever you want!, he says just the opposite: Happiness comes from discipline. We're all born with certain unique gifts. And higher self-esteem? It doesn't come from focusing on yourself; it comes from serving other people.
---
The Catholic Church, an organization with a long history of ebbs and flows, has recently taken on "a posture of fear," says Kelly, brought on by both the sex-abuse scandals and a "very anti-Catholic and anti-religion culture." Plus, "we're living in a time where to be critical of the Church is considered to be unfaithful." These things combined, he says, are "dangerous." Add in the fact that "we are hemorrhaging young people from the Church," says Kelly, and, for Catholicism, things seem downright dire.
But Kelly sees none of these issues as insurmountable; in fact, they hint at why he hires so many young people and why Dynamic Catholic generates so much content for people of all ages on so many different platforms—social media, online, and in print. Furthermore, he has a way of broaching touchy subjects without offending. "It was Saint Pope John Paul II who said we have to find new methods and approach evangelization with new ardor and new materials," says Archbishop Schnurr. "I think that's exactly what Dynamic Catholic is doing."
Kelly does wish homilies spent more time dealing with the things laypeople struggle with every day—health, work, money, relationships, and addictions. For example, "If a priest got up on Sunday and said, 'What I really struggle with in this gospel is…,' people would be on the edge of their seats." He thinks it's important the church knows "problems can't be solved with the same thinking that created them," he says, paraphrasing Albert Einstein. "Renewal in the church has always come from the pews, not the altar."
If Dynamic Catholic embodies his hope for renewal, its massive and growing following—which includes both men and women of pretty much all ages—indicates a level of success in reaching people who might otherwise consider leaving Catholicism. Of course, success can be measured in many ways. Kelly's version is just as easily found in the roughly 400 daily e-mails from readers that he answered personally until two years ago. Or in seeing that ah-ha moment happen on the face of someone who is "dragged" to one of his speaking events. "It's about laying down your life for something that's bigger than you," Kelly says to viewers in his 2018 Good Friday video. "Something that will outlive you. Something that's more important than all the noise we hear in the culture every day."
Facebook Comments