Editor's Note: This restaurant closed January 1, 2020.
S
artre OTR delivers on lofty fine dining expectations, without pretension. Front of house staff seamlessly guides impeccable service without breaking a sweat. The dining room, a dimly lit modern-industrial open space, transports and enchants like few others in the city.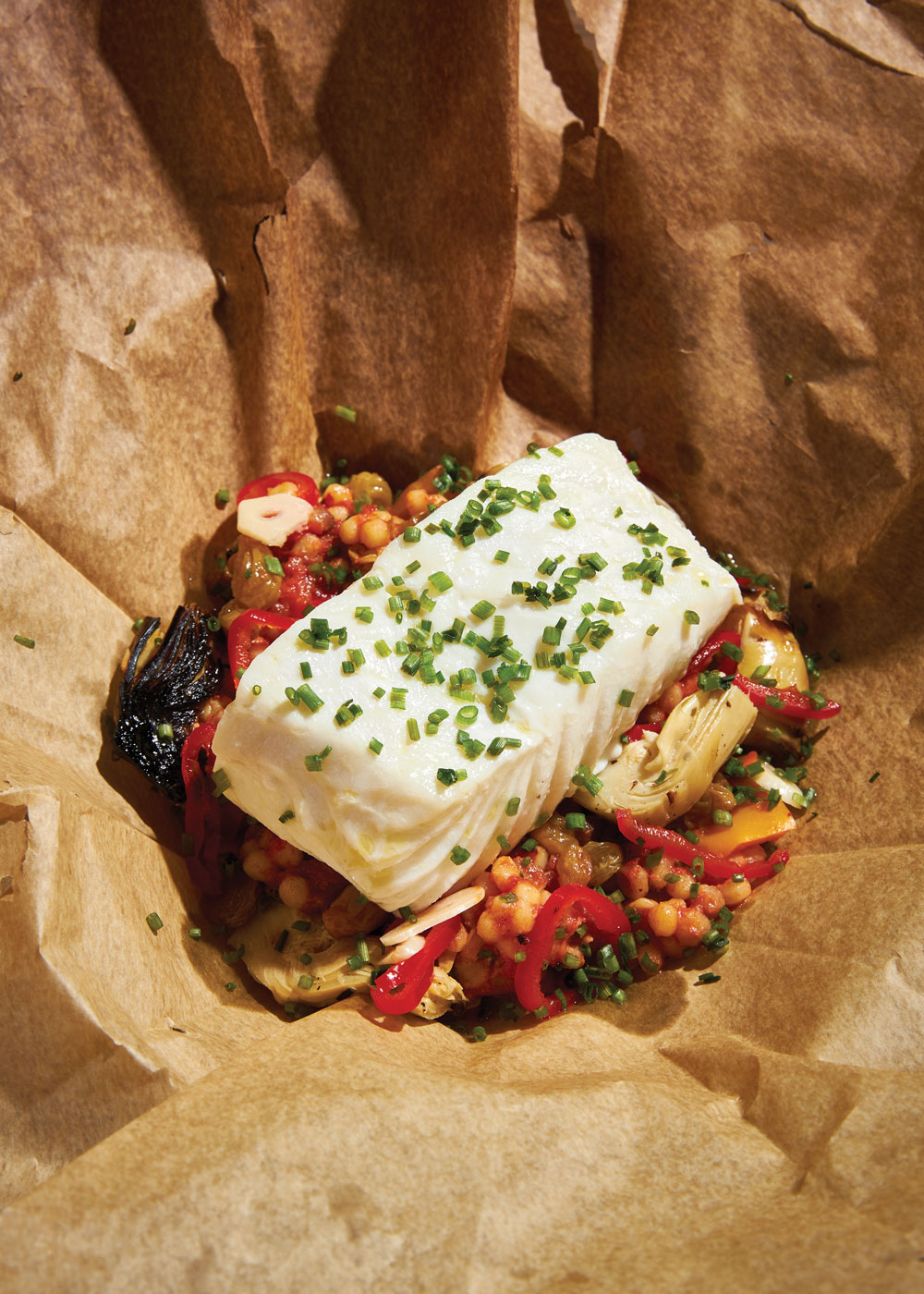 Sartre's grandness is tempered by its down-to-earth menu. Take, for example, the steak tartare toast (from the winter menu), with diced raw steak accompanied by egg yolk, dill, and a mustardy chive cream. Stuffy on its face, on the palate it reads as familiar as a burger, and it's fantastic. The arctic char, with a delicate, buttery flake, is seared to crispy-skin perfection, served with earthy roasted Brussels sprouts, turnips, and artichokes in a pool of complementary anise-forward Pernod sauce. In all, the high-concept dishes are more accessible than they sound, but no less sophisticated.
Despite the restaurant's turbulent year, which saw the departure of two head chefs (former sous chef Francisco Alfaro is at the helm now), the essence of what Sartre was and what it is now has not changed. It's obvious there's still someone, presumably owner Jim Cornwell (formerly a chef at Boca and Maisonette), firmly holding onto high standards, ensuring its success. One thing is certain: If it stays on this path, we will forever yearn to be whisked away by this quaint establishment to exist, just for a couple of hours, in the imaginary Parisian brasserie they've carved out for themselves.
Sartre OTR, 1910 Elm St., Over-the-Rhine, (513) 579-1910
Facebook Comments