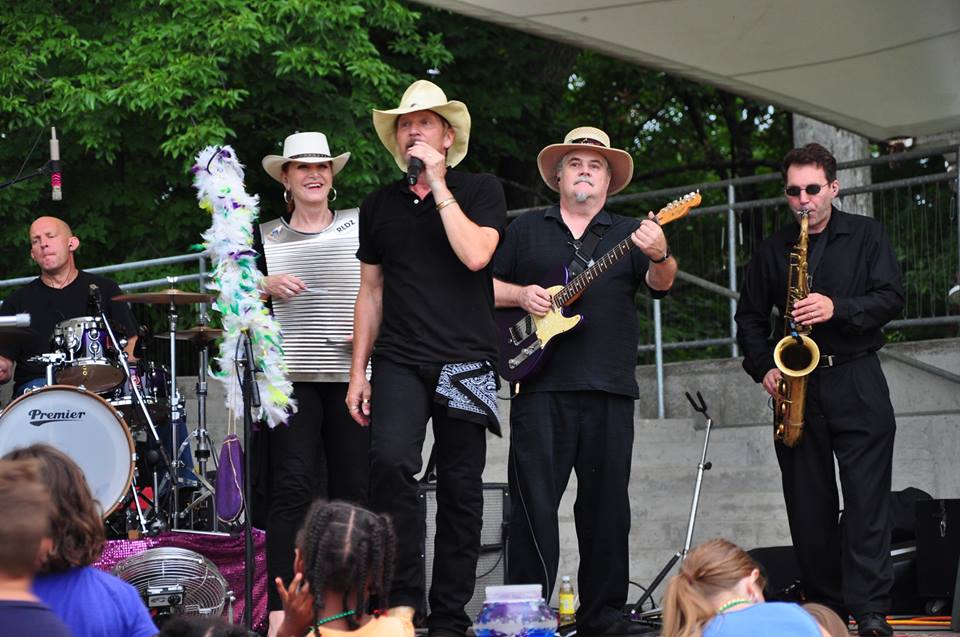 Back in the 1980s, Robin and Joani Lacy were touring the country playing covers of Top 40 disco music in clubs six nights a week. If you would have asked if they planned to still be playing music as a career in 2019, they'd say no. But on Sunday, June 9, from 2 to 6 p.m., the couple will celebrate 30 years with their band, Robin Lacy & DeZydeco, at a special concert at the Southgate House Revival in Newport.
When the Lacys gave up their disco days to settle in Cincinnati, they met musicians who introduced them to local club owners. Eventually, Robin and Joani formed a classic rock band that quickly morphed into a zydeco band. "People thought that we made up the name zydeco," Joani says. "We've been trying to educate for 30 years that this is a genre of music that comes from southern Louisiana. It's a real thing with uptempo blues, and we've just kind of adopted that."
The original band members played with the Lacys for five years, and the members after them played for the same amount of time. Today, the four muscians backing the energetic couple have been doing so for almost 20 years. The upcoming show will feature two sets: the first with former band members, and the second with current members. "We're hoping to have a lot of fun with this because we're just gonna wing it," Joani says. "We've asked these guys to come and haven't asked them to rehearse or anything."
When the band first adopted zydeco, they tried to stay as traditional as possible to what zydeco music is. It was a new sound to people living up north, Robin says, which made it difficult for them to draw a crowd. "[People] would walk into the clubs and see an accordion, and they'd just turn around," he says. "They were thinking German music and didn't really want to have anything to do with it."
So Robin Lacy & DeZydeco transitioned back to '50s New Orleans rock 'n roll with a washboard (played by Joani), accordion (played by Robin), and saxophone. Still, Joani says, they classified it as zydeco and validated the genre by looking to famous bands like Buckwheat Zydeco that covered rock songs but did so in a way that mimicked traditional zydeco. The sound that DeZydeco fans hear from the band today is the result of years of trial and error, adjusting, and modifying zydeco into the band's own unique sound. DeZydeco has since exited the club scene and now focuses on festivals and special Mardi Gras events (the Lacys are widely known across the area as "the Mardi Gras band").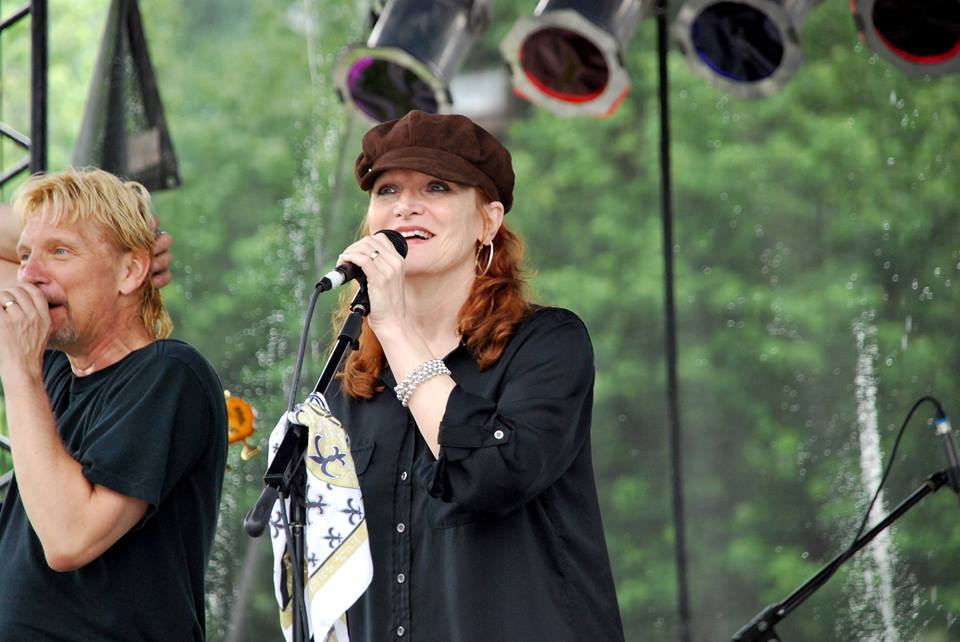 Thirty years as a music group comes with a lot of opportunities and memories, one of which is the Department of Defense Tour, a shared favorite for Robin and Joani. Between 1991 and 1995, Robin Lacy & DeZydeco traveled to military bases across the globe—from Italy, Greece, and Germany to more remote locations like the United Arab Emirates and Kuwait—performing four or five times a week. "We'd go to these remote sites where these military guys were so thrilled to have anyone from home, and that was priceless," Joani says. "It was life-changing stuff." 
Robin and Joani emphasize how grateful they are for the people they've encountered over the past 30 years and those who've helped the band grow successful; it's one of the reasons they chose to have the celebratory concert at Southgate House Revival. "We had such a history with the owner of the Thompson House," Joani says, referring to the Raleigh family that later opened the Southgate House Revival nearby. "We had done CD release parties [there] and had great success with the events, and we liked the feel of it. The Southgate House Revival seemed like the right fit. It kind of had a soulful feeling to us both when we went in there."
Tickets to the show are $10 in advance and $12 at the door. Proceeds will benefit Play It Forward, a nonprofit organization close to Robin and Joani's hearts that supports local musicians in times of extreme need. "We're hoping that even if you're not familiar with the band, a lot of people are familiar with Play It Forward," Robin says. "Maybe we can get more people to come just because it's a good cause."
Facebook Comments