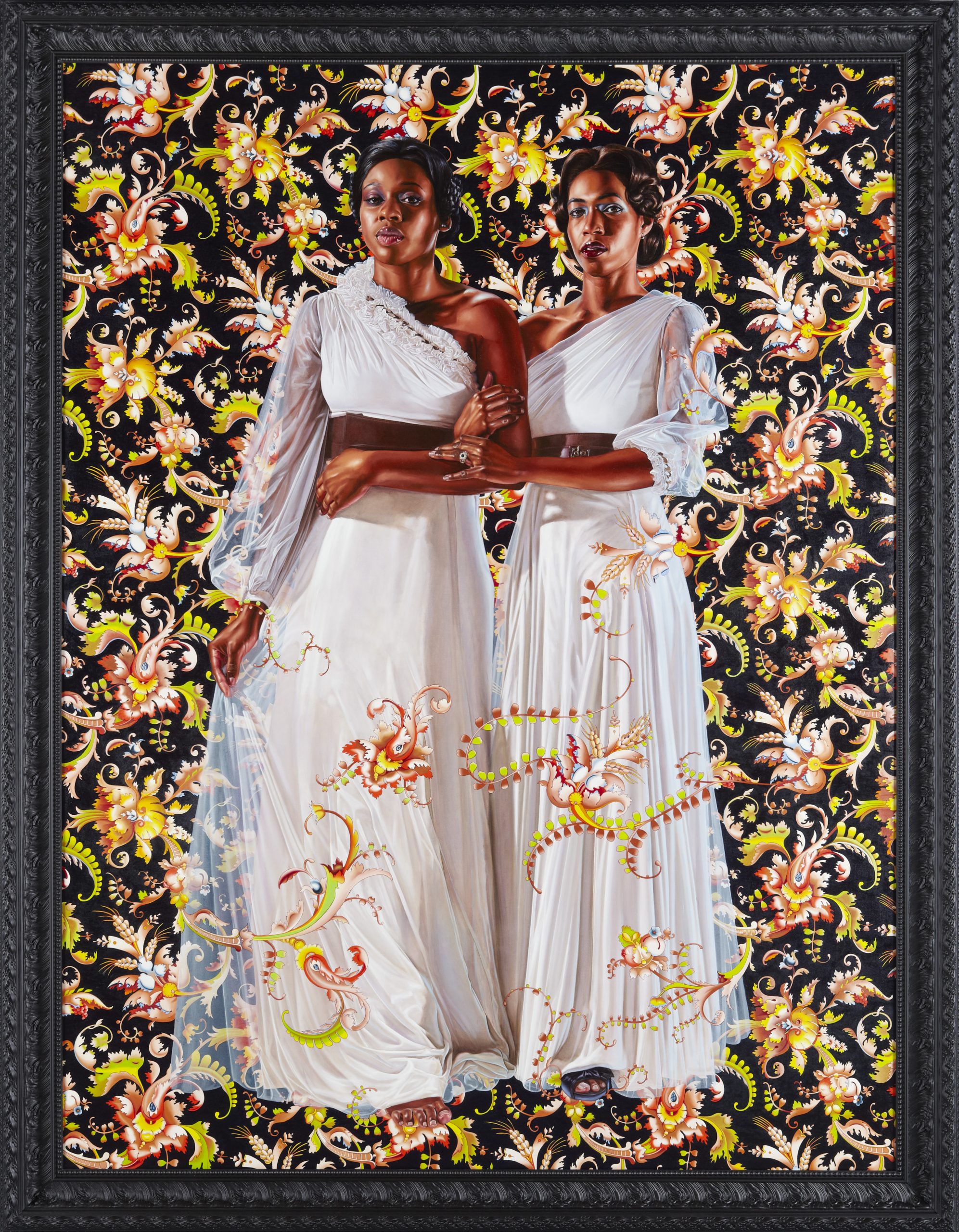 The Cincinnati Art Museum has added The Two Sisters, a double portrait made in 2012 by American contemporary artist Kehinde Wiley, gifted by longtime supporters of the museum.
The monumental piece is part of Wiley's series titled An Economy of Grace, portraying female subjects for the first time. Like his portraits of men, he "street cast" his models by approaching potential portrait subjects as they went about their lives in New York City.
The Two Sisters features two women in dresses designed by Riccardo Tisci, who was then the creative director of Givenchy. It's a sharp contrast from Wiley's previous work, as his subjects often wore streetwear, not couture.
Wiley is a world-renowned contemporary artist of many mediums like sculpture and stained glass, but oil painting is his primary medium to portray African and African American figures with beautiful technique. His renown has grown in recent years, following his commission for the official presidential portrait of Barack Obama in 2018, as well as the bronze equestrian statue Rumors of War for the Virginia Museum of Fine Arts.
"For the past two decades, Wiley has been writing a new chapter of art history by portraying historically underrepresented women and men on a heroic scale and style nurtured in Europe from the 1700s to the 1900s," says Jonathan Bell, the Cincinnati Art Museum's curator of European paintings, sculptures, and drawings. "His art corrects biased expectations of who should be celebrated inn our pantheon of art and culture."
The Two Sisters is now on view at the CAM in the Conversations Gallery alongside two other recent additions by Wiley. In the gallery, visitors can also watch the trailer for the award-winning documentary Kehinde Wiley: An Economy of Grace.
Facebook Comments