Before every kickoff, Bengals fans are entertained with the dulcet strains of "Welcome to the Jungle" by Guns 'N' Roses. That tradition and the nickname for the Bengals' home field dates to October 9, 1988, when three young men from Wilmington, Ohio (Dwayne DeWeese, Kyle Murphy, and Marty Marshall), unfurled a hand-painted sheet emblazoned with "Welcome to the Jungle" during a game in which the Bengals defeated the New York Jets 36–19. The iconic sheet was stolen from "The Jungle" during the next home game and lost to history.
Dancing Allowed
That 1988 Bengals–Jets game launched another unique Bengals tradition: the "Ickey Shuffle." Elbert "Ickey" Woods played his entire injury-shortened pro career with the Cincinnati Bengals and was a record-setting fan favorite. Scoring twice against the Jets, Woods unveiled a celebratory dance that triggered an investigation by the NFL office. The powers-that-be deigned to allow Ickey to shuffle his little heart out. He did, even shuffling away in a Geico insurance commercial.
A Home Team With No Home
The Cincinnati Celts were the first professional football team in the Queen City. Originally organized in 1910 as a semi-pro team for the unofficial "Ohio League" of the American Professional Football Association (renamed the National Football League after the team folded), the Celts were a "traveling team" that played all of its games elsewhere. Among their few storied victories was a 9–6 win over Pine Village, Indiana (population 300), using a trick play. The Celts played just four league games in 1921, racking up a 1–3 record while being outscored 117–16.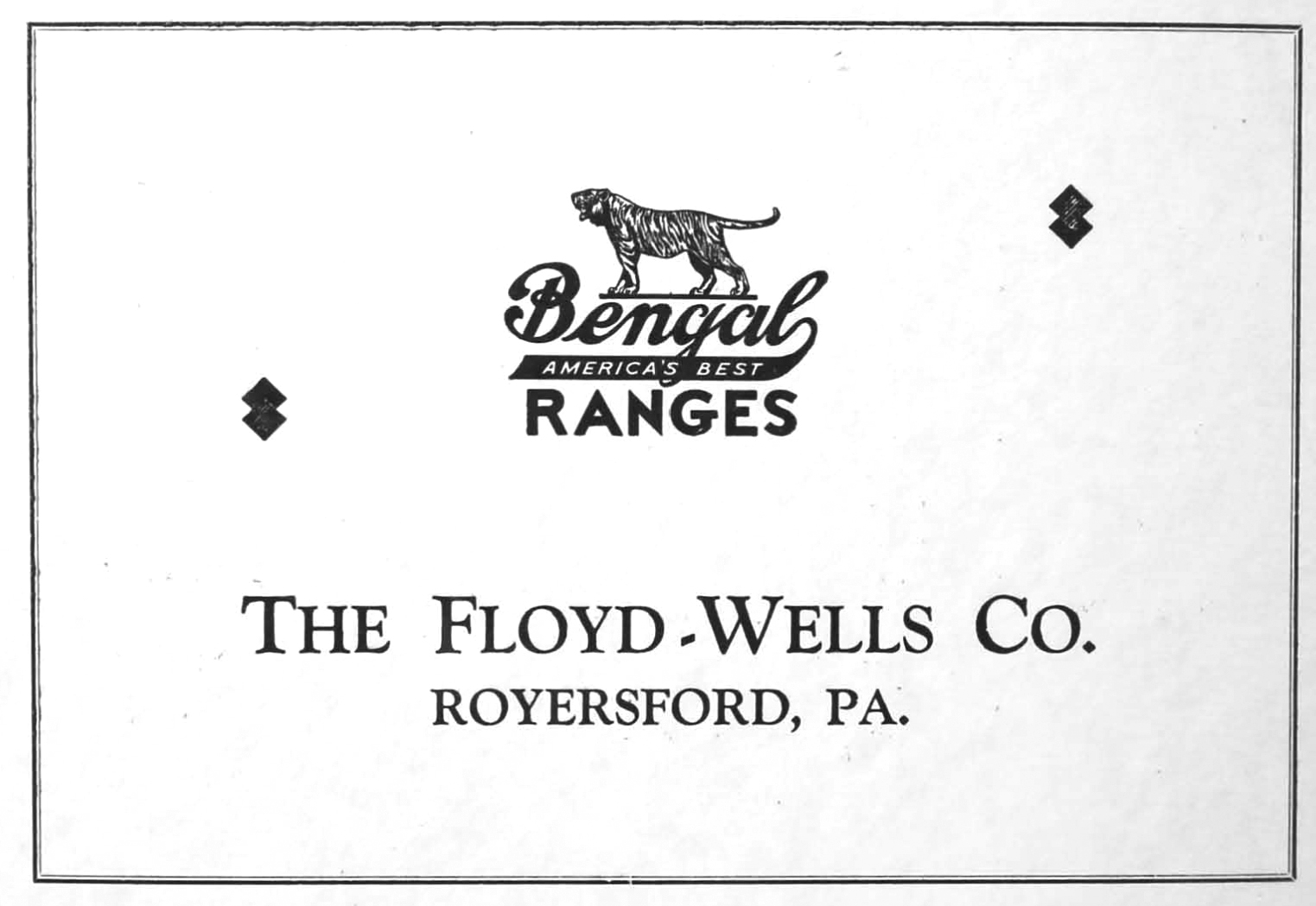 Named in Momma's Kitchen
The 1937 Cincinnati Bengals acquired their name from the stove in Josephine Pennington's kitchen at 2233 Burnet Avenue in Mt. Auburn. Josie's son, Hal, had just founded a Cincinnati professional football team and also served as its head coach and general manager. The team didn't have a name until one day, as he sat in his mother's kitchen, he was struck by the forceful logo on her Floyd-Wells Co. "Bengal" range. Pennington's team endured lackluster seasons until its merciful dissolution in 1940. Flash forward 27 years, and Paul Brown decided to revive Pennington's old name for his new team.
Bengals Football Was Good for Baseball, Too
Hal Pennington arguably made his biggest mark later on in baseball. He participated in all the sports offered at St. Xavier High School and Xavier University before trying to cobble together his pro football team. After the Bengals adventure, Pennington turned to baseball, coaching a number of Cincinnati area teams and sending 11 of his players to the majors, including Ron Oester, Dave Parker, and Buddy Bell.
Something Familiar About Those Models
Before Hal Pennington organized the professional Bengals in 1937, he coached the semi-pro Cincinnati Model Shoes. The "Models" had a great year in 1936 but had to scramble to get opponents to show up. One day the coach for a team from Ft. Wayne called to cancel because he didn't have enough equipment for his players. Pennington told him not to worry, then drove over to Roger Bacon High School, where coach John "Socko" Wiethe let him raid the team locker. When Ft. Wayne took the field, a couple of priests from Roger Bacon commented on how familiar the Indiana uniforms were.
Socko Was Boffo
Wiethe himself was among the few stars of the original Cincinnati Bengals. A standout at Xavier University, Socko joined the Bengals for their 1938 season, with home games played at XU's stadium. Wiethe played for the Detroit Lions in 1939 and stuck around for four seasons, earning All-Pro honors while simultaneously playing professional baseball and basketball. He went on to coach UC Bearcat basketball teams with great success but lost out on a 1967 bid to own the Cincinnati's NFL expansion team.
What's in a Name?
"Socko" Wiethe wasn't the only old Bengal to sport a playful moniker. The 1937 squad also boasted Alton "Blond Blizzard" Owen, Harry "The Horse" Mattos, Lee "Brute" Mulleneaux, Harrison "Tippy" Dye, Ben "Ducky" Ciccone, and of course Harry "Mooney" Lightner. Mooney was the team's kicker and was so proficient he gave exhibitions as the half-time show. He could accurately drop-kick from 35 yards out, and he always kicked barefoot.
Suspended in Arears
Often remembered as the worst team in NFL history, the Cincinnati Reds were an NFL team based in Cincinnati that struggled through a full (if lackluster) season in 1933. The following year, they played just eight losing games of an 11-game season before being suspended for not paying league dues. The team holds the record for the two lowest officially recognized season scoring totals in NFL history. In 1934, they scored just 10 points total in the eight games they played before their suspension. After the suspension, their final three games were picked up by the St. Louis Gunners.
He'd Rather Croon
A standout player on Cincinnati's 1933 woebegone Cincinnati Reds football team was Jim Bausch, known as "Jarring Jim." Bausch excelled in football and basketball at Wichita State University and the University of Kansas, then snagged a gold medal for the decathlon at the 1932 Los Angeles Olympics. He played pro football for the Chicago Cardinals before signing with Cincinnati. All along, Bausch insisted—to no one's belief—that he really wanted to be a nightclub singer. After the disastrous 1933 season, Bausch ditched the team and launched his vocal career at Colonel Joe Anderson's Club Mayfair in Covington. He eventually sold insurance for a living.
Good Ol' Whatsisname
Bengals wide receiver Chad Javon Johnson wandered through his career in a bit of an identity crisis. Wearing the number 85 on his jersey, Johnson announced during Hispanic Heritage Month in 2006 that he preferred to be called "Ocho Cinco," meaning "Eight Five" in Spanish. (Eighty-five would be ochenta y cinco.) He legally changed his name to Chad Javon Ochocinco in 2008. Two years later, he declared that he'd again change his name to "Hachi Go," Japanese for "Eight Five." (Eighty-five would be "hachijuu go.") He did not go through with that plan and instead "reconnected to his former self" by legalizing a return to "Chad Johnson" in 2012.
Watch Your Mouth
Carl Pickens was drafted by the Bengals in 1992 and was named Offensive Rookie of the Year by the Associated Press after his first season. The Bengals must have agreed with that he was pretty offensive, because the back office created something now known as the "Carl Pickens Clause," a sort of contractual loyalty oath that would forfeit all or some of his signing bonus if he ever insulted the Bengals in public.
A Hall-of-Famer, Twice
There aren't too many folks who can claim membership in both the College Football Hall of Fame and the Nashville Songwriters Hall of Fame. In fact there is probably only one: Mike Reid. A lot of rearview-mirror analysts wonder what the Bengals might have become had Reid not retired from football in 1974 to focus on music, but he's done OK in his second career, penning hits for Ronnie Milsap, Willie Nelson, and Wynona Judd as well as a No. 1 country hit, "Walk on Faith," he recorded himself.
They Grow up So Fast
Benzoo, the tiger chosen in 1968 as the Bengals' on-field mascot, so thoroughly enjoyed her Sunday outings to the stadium that she would pace impatiently in her cage at the Cincinnati Zoo as the hour for kickoff approached and leap unprodded into the little cart for her weekly parade in front of 50,000 fans. Unfortunately, the 13-pound fur ball at the opening game was a 75-pound handful by season's end and a 350-pound terror by the following year. The Bengals went through seven Benzoos in their first 15 years.
Cincinnatus Never Got His Romans
Had the augurs read the birds differently (or the haruspices found a better liver), Cincinnati might be rooting on the Romans instead of the Bengals. As expansion fever enflamed the newly merged NFL and AFL in 1967, several investment groups lobbied to bring a team to Cincinnati. One syndicate, headed by "Socko" Wiethe, was so certain of victory that they incorporated and had their team name already picked out: the Cincinnati Romans, with a gladiator logo and helmets painted with laurel wreaths. The league went with Paul Brown's Bengals instead.
Butts in the Seats
The Cincinnati Bengals played their first few seasons at UC's Nippert Stadium while awaiting construction of Riverfront Stadium. They weren't the only team waiting. To get the new stadium built, Cincinnati had to design a multi-use facility that would accommodate the Cincinnati Reds as well. Bengals coach Paul Brown, busy assembling a brand-new team from scratch, paid little attention to details at the emerging Riverfront Stadium. When the city's utility director, Wally Powers, called one day to ask Brown's opinion on the red bleacher seats the Reds insisted on, Brown responded, "I don't care what color they are. I want them filled with asses."
Not Cold Enough for Guinness
Although Bengals fans of a certain age fondly recall the "Freezer Bowl" game on January 10, 1982, at Riverfront Stadium as the coldest afternoon of their lives, that AFC Championship match doesn't show up in the record books. The actual coldest game in NFL history was played December 31, 1967, at Lambeau Field as the Green Bay Packers and Dallas Cowboys battled for the NFL championship while temperatures hovered around -13 degrees. In comparison, Cincinnati's "Freezer Bowl" was a relatively balmy -9 degrees.
Facebook Comments