Back in early 2014, Cera Dudas and Caitlin Siegel Hartzler were nosing around Pleasant Ridge with the exact same goal—to open a place where kids could burn off steam and moms could get some much needed adult conversation. It took time, and a little help from the Pleasant Ridge Development Corporation, but by June 2015, the doors to Red Balloon Café + Play were officially open.
---
Kitchen manager Chelsea Milligan rounded out the team, combining culinary forces with Hartzler to offer a menu of family-friendly global flavors. Soups are prepared vegan (we loved the tomato, red lentil, and chickpea) and enormous roast turkey and goat cheese sandwiches were made on 16 Bricks bread.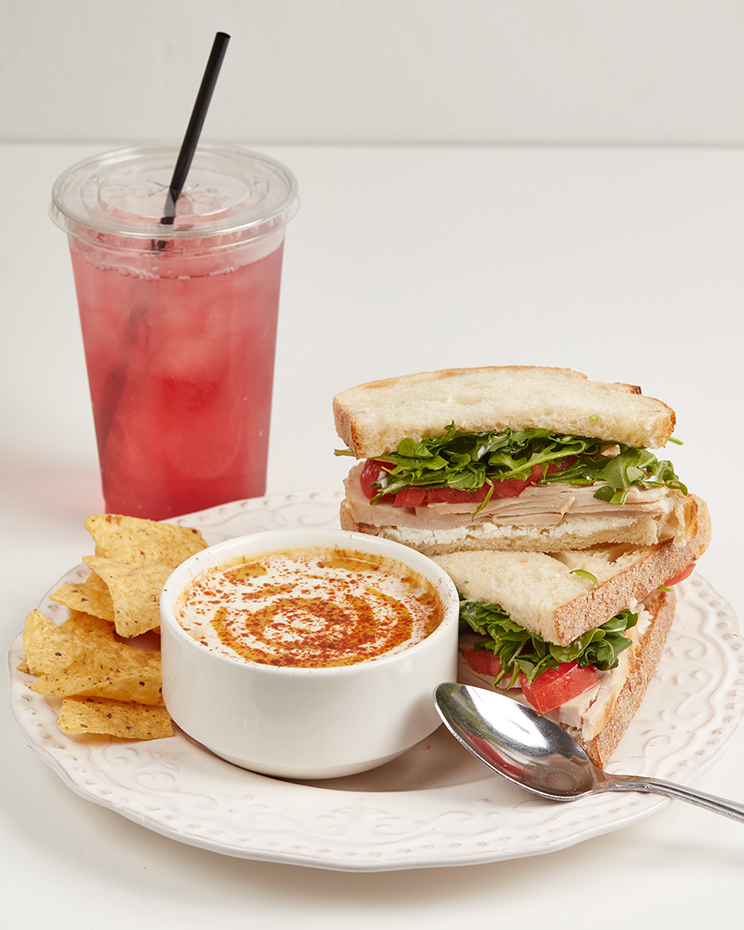 ---
Kids can graze on whole-wheat mac-and-cheese or customize a pick-three plate with protein (cheese sticks, turkey cubes, black beans), starches (bread, pretzels, corn chips), and produce (berries, grapes, carrots).
---
While the wee ones enjoy post-prandial play, moms can quietly savor steamers, herbal teas, or warm mugs of Deeper Roots coffee. Baked goods are scratch-made, and the lemon-almond cake is a standout. In fact, take an extra slice to go. Mamas need treats too.
---
Red Balloon Café + Play, 6200 Montgomery Rd., Pleasant Ridge, (513) 620-8328, redballooncafe.com. Breakfast and lunch Tues–Sun, evening hours Fri.
Facebook Comments