In 1842, advertising was more straightforward: Bank, Prison and Store Locks made to order and warranted safe. That's how J.B. Schroder Co., patent lever lock manufactory, pitched itself in that year's city directory. The business operated on Third Street before moving to 1117 Vine St. (now Ensemble Theatre's annex), where it stayed through at least 1941. Last fall, hanging neatly in the garage attic of Susan and Peter Cha's under-renovation Indian Hill residence, some 16 of the company's original keys were rediscovered—and are getting a second life.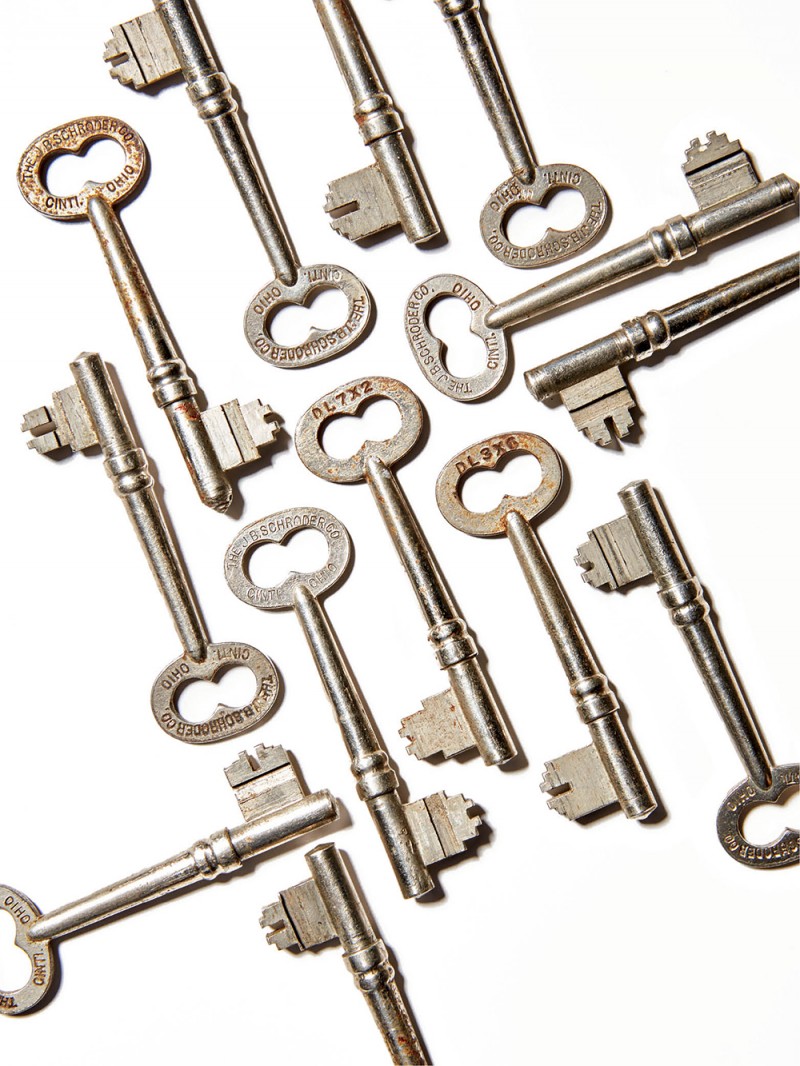 "We sent the original doors off to be stripped and reworked to the new layout," says builder Timmy Carlin. "Those doors and hardware are going back in, and the keys will be reused with all of the other original parts."
J.B. Schroder Co. was a regular on the civic books around the turn of the century—for example, making a whopping $0.50 for hardware from the Waterworks Fund in 1898 and $1.85 for repairing locks for the Public Lands and Buildings Department in 1910.
The company apparently found a niche in the mental health institution market, too: They're listed in annual reports for Longview Hospital here, as well as the Northern Ohio Lunatic Asylum.
Facebook Comments