With three decades of experience, Judi Sturwold—Principal of Premier Park Events, the exclusive event production and reservation specialists for most Cincinnati Parks—has some tips for planning the perfect outdoor wedding.

What is your advice for couples who want an outdoor wedding? Outdoor venues require an openness for modification and a strong production team who will plan accordingly for the most enjoyable experience should Mother Nature decide to join the celebration.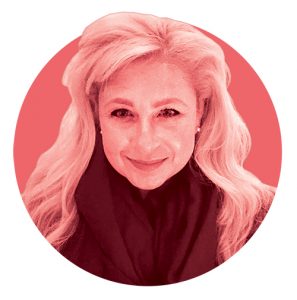 What are some questions couples should ask an outdoor venue? ​What are all of my available options for the most enjoyable outdoor experience? If I choose to have my ceremony outdoors, can we produce with natural sound or do I need to bring in additional audio? When will the majority of gardens and foliage be in bloom? What are the specific outdoor requirements for the vendors I have selected? Should weather—unseasonably hot, cold, or inclement—occur, how proactive and willing are your event production specialists to execute a most favorable outcome?
What are the best park venues for couples who want a good backup plan in case of rain? ​All of our venues have the ability for additional tenting and accommodations, but the most desirable during inclement weather are Ault Park Pavilion, French House, Krohn Conservatory​, Theodore M. Berry Friendship Park Pavilion, The Gibson House, Alms Park Pavilion, Maple Ridge Lodge, and Oak Ridge Lodge.
Which venue is the most challenging for ensuring a backup plan for rain? ​Even though the patio area of Mt. Echo Pavilion is typically tented for all event dining, due to its elevation, it can be our most challenging during severe high-wind weather occurrences. ​
How far in advance does a couple need to book a Cincinnati Park? ​Our most popular venues (Ault Park Pavilion, French House, Alms Pavilion, and Krohn Conservatory) usually book a year to a year-and-a-half out. All other venues book between eight months and one year out from the event date.
What are creative things couples can do to help guests cope with outdoor elements—like heat, cold, and rain? ​Signature water bottles or glasses, specialty hot or chilled drinks, personal fans and tent fans, area misters, patio and tent heaters, and sun and rain umbrellas.
---
A Party in the Park: By the Numbers
May, June, September, October: The most popular months for outdoor weddings in Cincinnati
10: Number of event coordinators on staff at Premier Park Events
$1,400: Rental price for Theodore M. Berry International Friendship Park and Mt. Echo Pavilion, the two most affordable venues in the Premier Park Events portfolio
250: The average number of event productions hosted by Premier Park Events each year
$3,600: All-day Saturday rental price of French House, the most expensive venue in the Premier Park Events portfolio
Facebook Comments