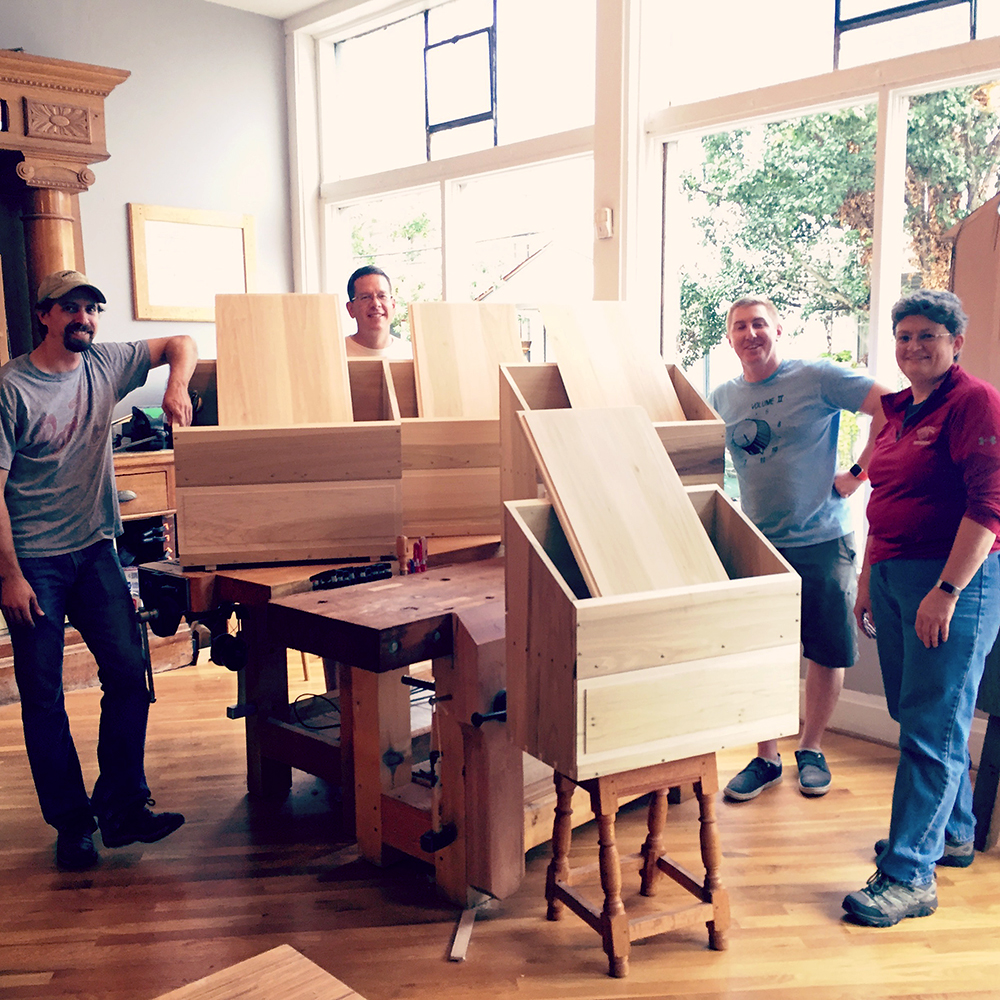 Hidden among the side streets of MainStrasse Village, you'll find a tidy storefront for Lost Art Press, the book-publishing venture of former Popular Woodworking editor Christopher Schwarz. Lost Art's heavy, stitched pages teach hand-tool furniture-building techniques to beginners and pros alike (Nick Offerman's a fan), but if you're more of a visual learner, Lost Art's classes can help you get started.
This month, editor Megan Fitzpatrick (owner at Rude Mechanicals Press and another former editor of Popular Woodworking) will build what Lost Art calls the "Anarchist's Tool Chest," the subject of its flagship book. "It's a traditional English tool chest that really ought to hold just about every hand tool you'd need to make furniture," Fitzpatrick says, "and it's a good way to keep the dust away from your tools." She calls the limited-attendance, five-day class a "death march of dovetails"—the perfect challenge for curious, but inexperienced, woodworkers. "It's a class in basic joinery that will serve people well in all of their furniture-making ventures."
Lost Art offers a variety of classes throughout the year. The storefront is open 10 a.m. to 5 p.m. on Saturdays, too, so stop by to snoop on their current projects.
Facebook Comments