Despite the digisphere's many attempts to kill them, books survive. Here are 9 shops where they're alive and well.
1. Duttenhofer's
There's something Dickensian about Duttenhofer's—and we mean that in the nicest way possible (less Hard Times, more Pickwick Papers). The shop has served Clifton Heights since the late '70s and its stacks are crammed with used, rare, very old, and out-of-print books purchased from local sellers and estate sales. Don't forget to flip through the stash of unusual prints and etchings. 214 W. McMillan St., Clifton Heights, (513) 381-1340, duttenhofers.com
2. The Bookshelf
You know that friend whose book collection you could blindly pull from and be guaranteed a great read? This is that stock, writ large. The shop is celebrating its 40th anniversary this summer, so we're not the only ones who think they're doing it right. Expect a clearly presented, thoughtfully curated selection, and don't miss the wall of fiction: it's basically our wish list, laid out (think indies like Everything Ravaged, Everything Burned and bestsellers like The Marriage Plot). 7754 Camargo Rd., Madeira, (513) 271-9140, cincybookshelf.com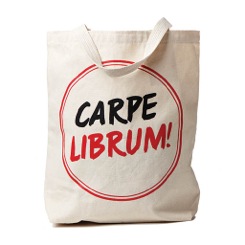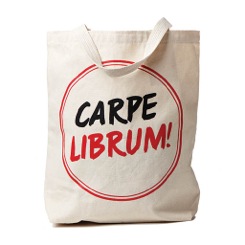 3. Joseph-Beth Booksellers
With a store in Crestview Hills, the flagship in Norwood, and a new outpost at the Cleveland Clinic, this hometown fave holds high the banner of the now sadly rare everything-but-the-kitchen-sink-indie: bestsellers, classics, cookbooks, travel books, and one of the deepest magazine racks between here and Chicago. And the kids' section is a mini theme park for books. Visit the adjoining Brontë Bistro for a post-browse lunch (look for daily specials culled from shop cookbooks). Multiple locations, josephbeth.com
4. Iris BookCafé
Main Street has a treasure trove of grown-up picture books—used coffee-table sized volumes dedicated to photography, art, travel, architecture, design, nature, and more—waiting for you at Iris. The walls double as gallery space, displaying rotating, always-good photography shows. Peruse the fiction, poetry, and philosophy sections too, and check the cash register–adjacent display for finds like McSweeney's Quarterly Concern. With provisions from the café, grab a new book and head to the vine-draped back courtyard—it's one of OTR's best hidden spots. 1331 Main St., Over-the-Rhine, (513) 381-2665, irisbookcafe.com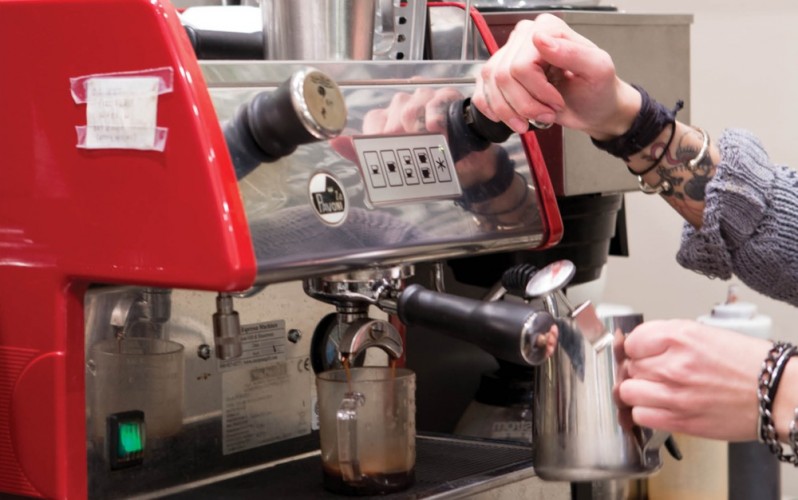 5. The Booksellers on Fountain Square
Opened by former Joseph-Beth co-owner Neil Van Uum but with a smaller footprint, The Booksellers brought new books back to downtown. Find big titles (everything from nonfiction to self-help), local books, art books, cookbooks, and a broad selection of magazines—plus lots of cards, notebooks, journals, calendars, fun gifts (Rookwood Pottery!) and a totally decent YA/kids section. Grab a coffee or snack at the café and get started on your best lunch break ever. 505 Vine St., downtown, (513) 258-2038, booksellersonfountainsquare.com
6. Half Price Books
Good things occasionally come in chain packages, and the used books hawked here fit securely on that list. The selection is vast, genre-spanning, frequently updated, and as advertised, half the publisher's price. The selection of audio books, music (vinyl and CDs), and movies doesn't hurt either—plus you can sell your used books on-site to help feed the habit. If you're up for a road trip, Half Price Books has an outlet in Bowling Green, Kentucky, which stocks some 50,000 items sold at super low (like, 50-cents low) prices. Multiple locations, hpb.com
7. Ohio Book Store
This downtown walkup is everything you've ever wanted in a used bookstore. Get lost in the five floors of stacks, browse the hundreds of vintage magazines, peruse the rare titles, and generally bask in the nostalgic glory of a 75-year-old Cincinnati institution. If your own aged tomes need a little love and care, take them to the shop's two on-site bookbinders who will restore them to their former glory. 726 Main St., downtown, (513) 621-5142, ohiobookstore.net
8. Blue Manatee Children's Bookstore
If you're looking for a gift for literally any kid, please step away from the toy aisle and visit this disarmingly cute Oakley shop. (Because really, a good book trumps a plastic, light-up, noise-making toy any day.) For its variety, selection, and staff knowledge, Blue Manatee stands as one of the best-organized bookstores in the city. The latest lushly illustrated Caldecott Medal winners? They'll have them. That random Little Golden Book that your mom always read in a funny voice? They stock that too. And you'll have fun browsing—just don't forget about that kid you were buying for. 3054 Madison Rd., Oakley, (513) 731-2665, bluemanateebooks.com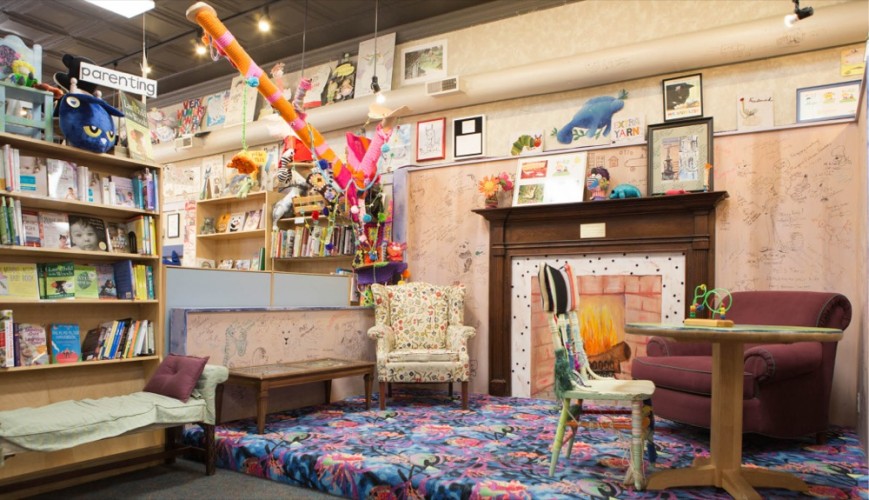 9. Roebling Point Books & Coffee
Set up in sight of its namesake John A. Roebling Suspension Bridge, Roebling Point specializes in city-centric titles. (Love those Arcadia Publishing Images of America histories? They have stacks of them.) The rest of the stock is carefully curated by a specific literary point of view: We saw one title each from the likes of Virginia Woolf, Eudora Welty, and Evelyn Waugh, but an entire shelf dedicated to Kurt Vonnegut. Don't forget to get a latte and a snack (Grateful Grahams!) from the in-house coffee bar. 306 Greenup St., Covington, (859) 815-7204, roeblingpointbooks.com
Originally published in the March 2015 issue.
Photographs by Aaron M. Conway/ Item photographs by Anna Jones/OMS.
This article has been updated and condensed.
Facebook Comments