Picture this:  You're digging a well and accidentally unearth one of the greatest archeological discoveries of the 20th century. Crazy, right? For a group of farmers in the Lintong district of Shaanxi province, China in 1974, that's exactly what happened. Their discovered pottery shards led to the excavation of more than 1,000 life-size terra-cotta warriors and horses dating to 221 B.C.—and an estimated 7,000 figures remain buried.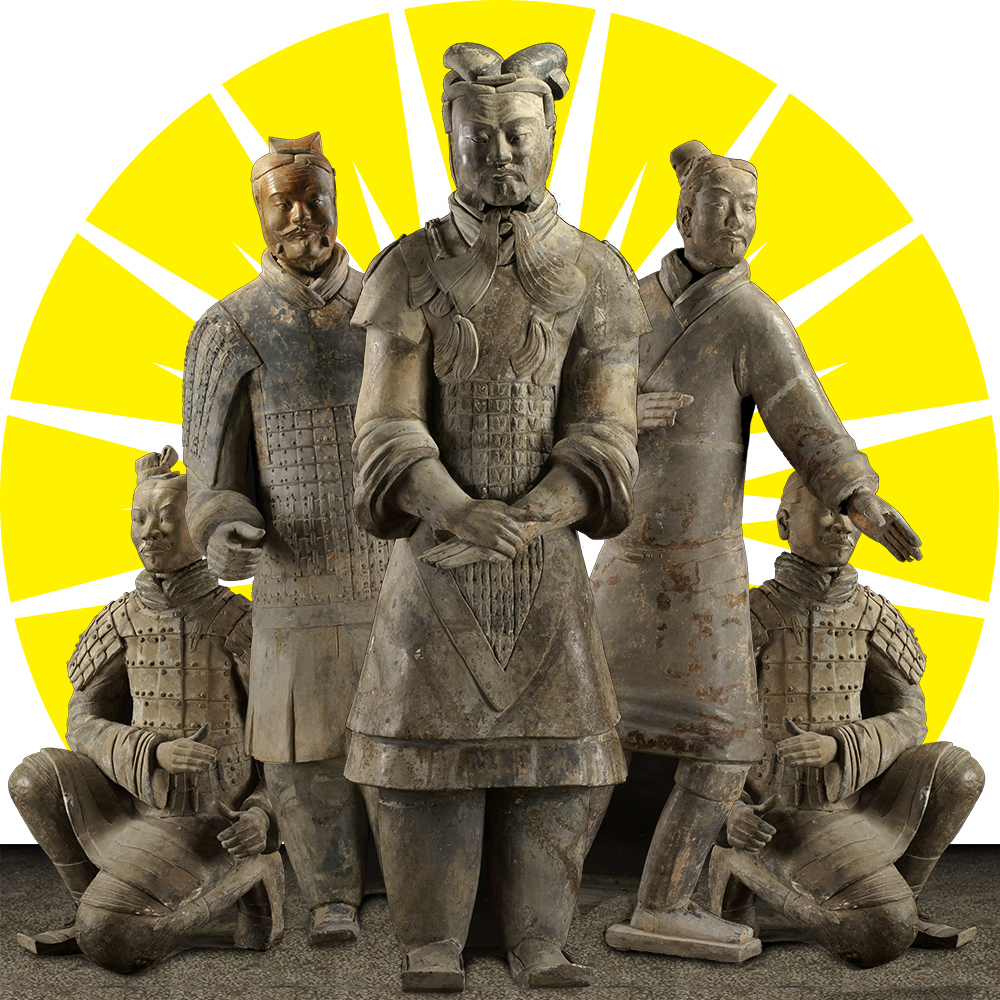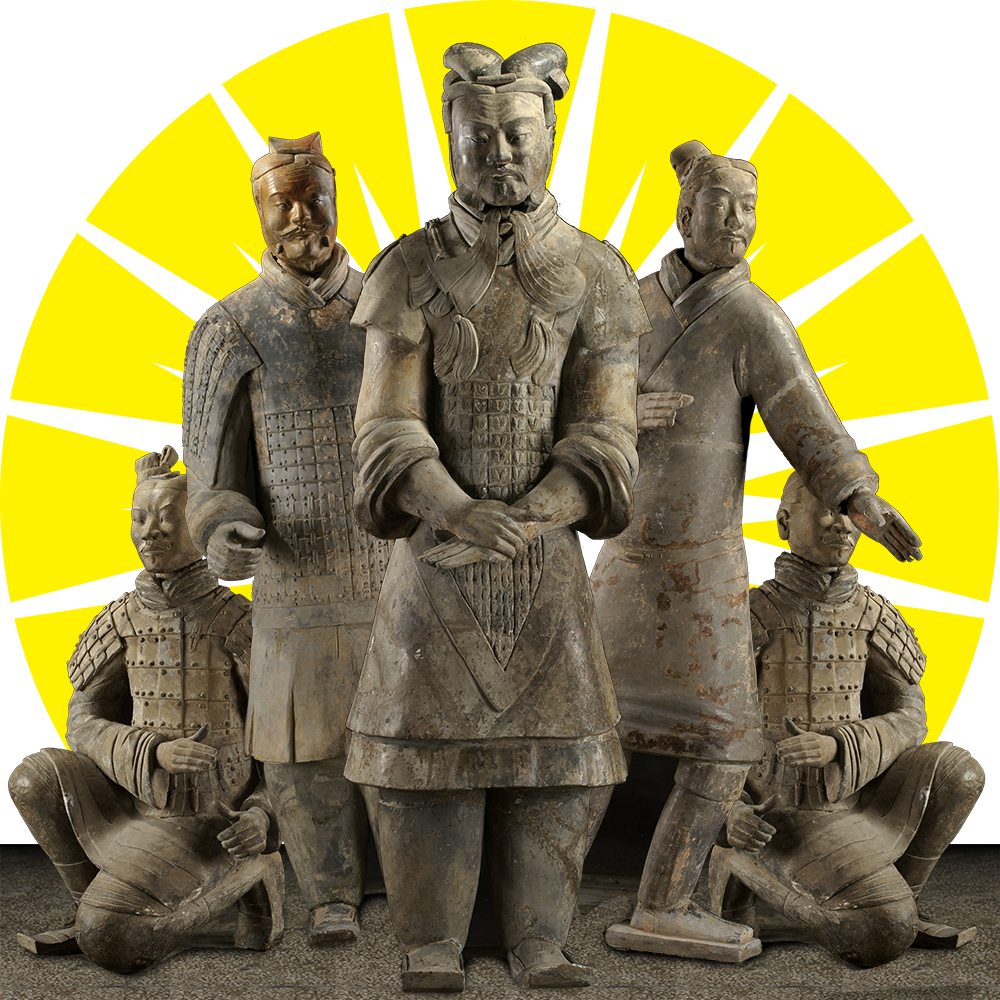 ---
Now, nine of the terra-cotta figures are on display for the first time at the Cincinnati Art Museum. Why care? For starters, they provide insight into the legacy of China's first emperor Ying Zheng, who unified China with his formation of the Qin dynasty. Buried in three pits a mile east of the emperor's mausoleum, the army depicts the dynasty's funerary practices and military organization, and reflects Zheng's quest for immortality (the soldiers were created to accompany Zheng into his afterlife).
"People can see how China started and how it continued to evolve in this sort of cultural identity," says Hou-mei Sung, CAM's Asian arts curator. Sung worked with the Virginia Museum of Fine Arts and Chinese institutions to bring the warriors to the U.S., along with works of art dating back to 770 B.C. She even traveled to China in January to see the excavation pits and co-authored a 100-page catalogue on the exhibition's history. Sung expects the exhibition will draw record crowds. You have until August 12 to see why.
Facebook Comments