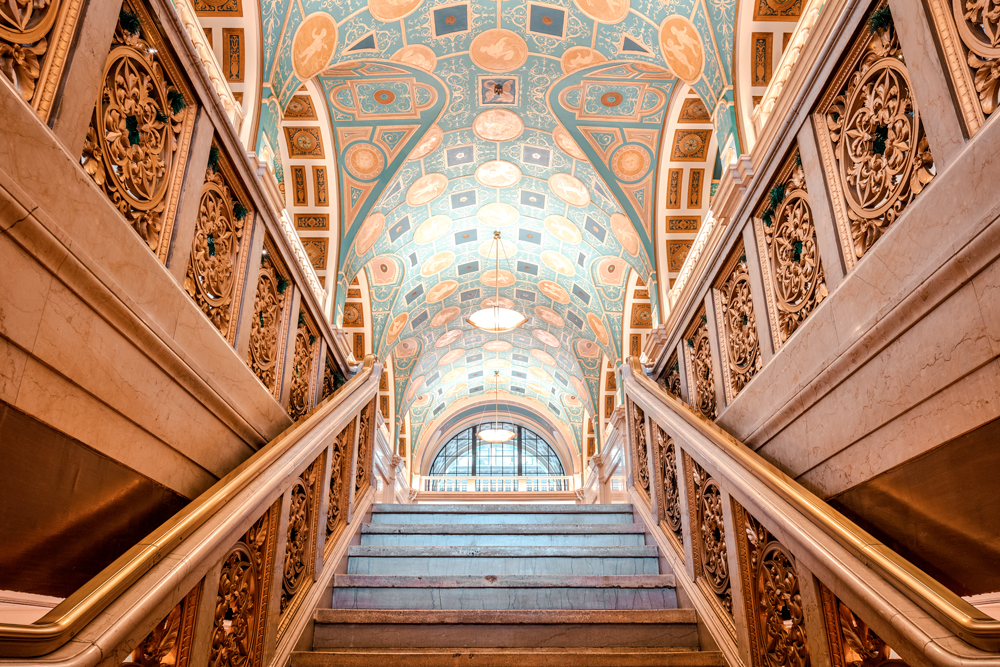 Entering Dixie Terminal at 49 E. Fourth St. downtown feels like walking into a Roman basilica—or a really fancy library. At 250 feet long and 25 feet wide, the arcade's light blue vaulted ceiling is decorated with intricate medallions depicting cherub-like figures dancing, hunting, fishing, and singing.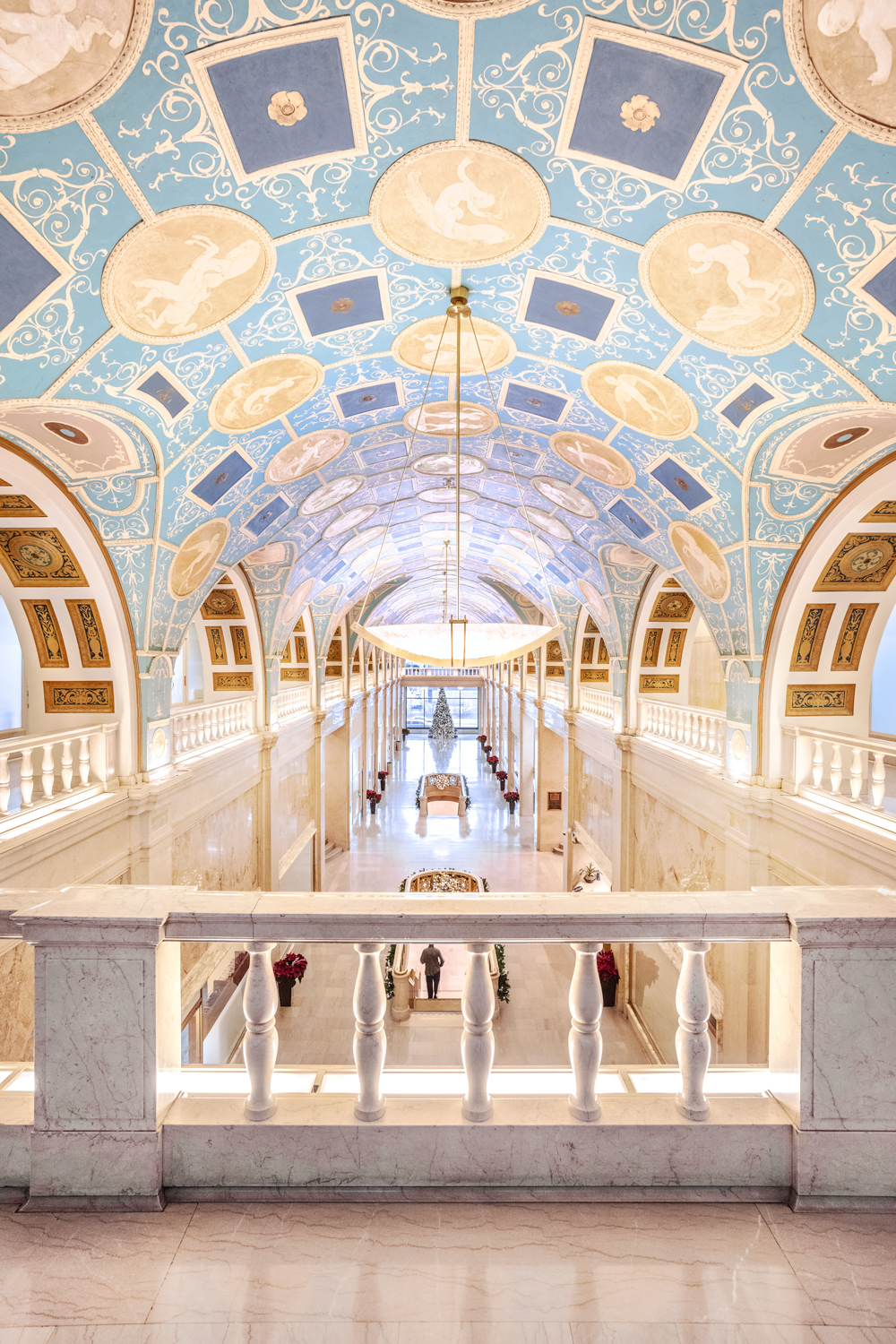 The ornate Art Deco building, dubbed Dixie Terminal North, and its twin sister, Dixie Terminal South, at Third and Walnut streets, were built 99 years ago. The four-story south building served as a streetcar (and later bus) station, through which roughly 100,000 people passed daily; the 10-story north building housed railroad ticket offices, the Cincinnati Street Railway Company, the Cincinnati Stock Exchange, and retail shops.
Today, the north building is home to more than 1,200 Great American Insurance Group employees, plus a few retailers. In May 2017, to preserve the historic landmark's beauty, GAIG's parent company, American Financial Group, funded a three-month-long restoration to clean and repair the ceiling "using nothing more than Q-Tips, cotton balls, distilled water, and lots of elbow grease!" says AFG Investor Relations Assistant Vice President Diane Weidner. That's what we call a good steward.
Facebook Comments