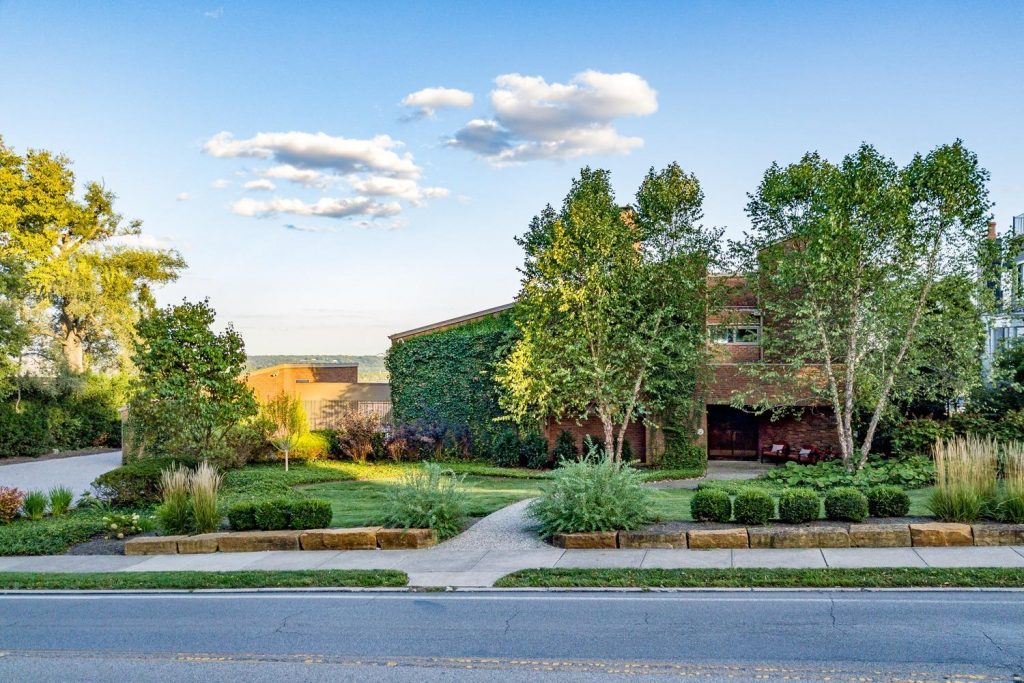 Renowned Cincinnati architect Carl Strauss used several Queen City neighborhoods as a canvas for his Mid-Century Modern masterpieces. He's responsible for designing more than 100 structures and dozens of residential spaces, including this hidden hillside home in East Walnut Hills.
Known as the "Stark House," the three-bedroom, three-and-a-half bath geometric home doesn't compete with its surroundings. Instead, it heeds to the neighboring trees and hills and features a brick facade that's camouflaged by mature foliage. What's even more impressive? Practically every room provides access to an outdoor deck or patio that offers unobstructed views of the Ohio River.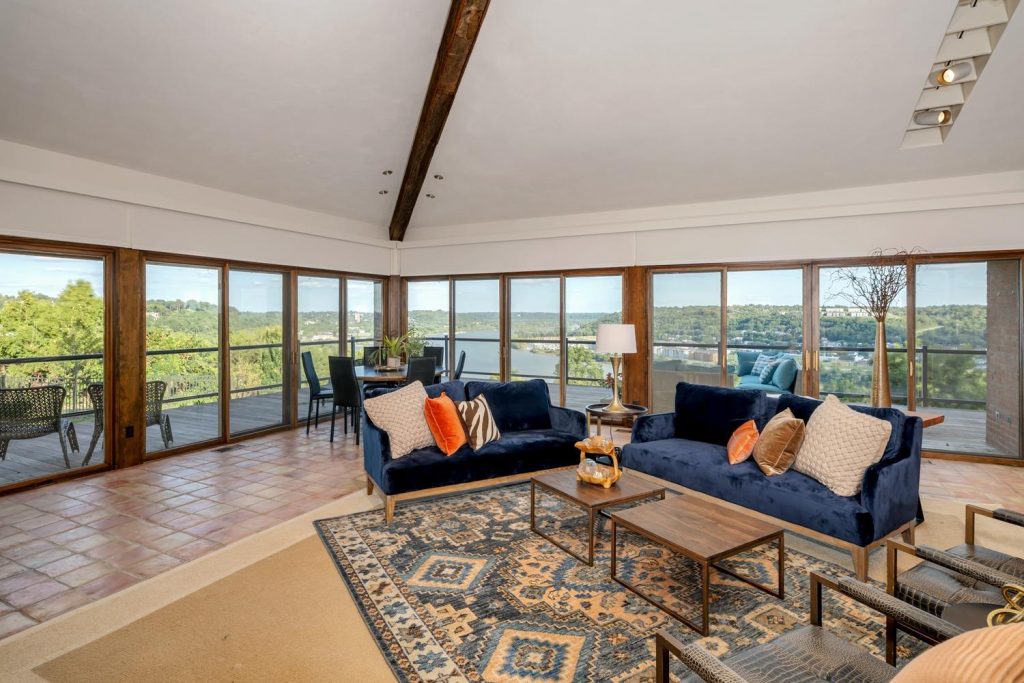 You can't beat the panoramic views from the great room, which is enclosed by two walls of floor-to-ceiling windows and sliding glass doors that lead to the home's spacious wrap-around deck. Designed to function as a dining and living room, the great room features vaulted ceilings, brick walls that mimic the home's exterior, a fireplace, and Mexican tile floors, which continue into the kitchen and foyer.
Both the great room and deck flow into the kitchen, making entertaining easy. The kitchen comes equipped with granite counter tops, an island, a wine chiller, and a giant pantry. Probably our favorite part of the first floor, though, is the room that's most often overlooked: the foyer. Upon entering the home, a small alcove to the right features a rock-filled pit at the foot of a floor-to-ceiling window that peeks outside. It's a great place to showcase indoor plants while simultaneously admiring the beautiful greenery outside.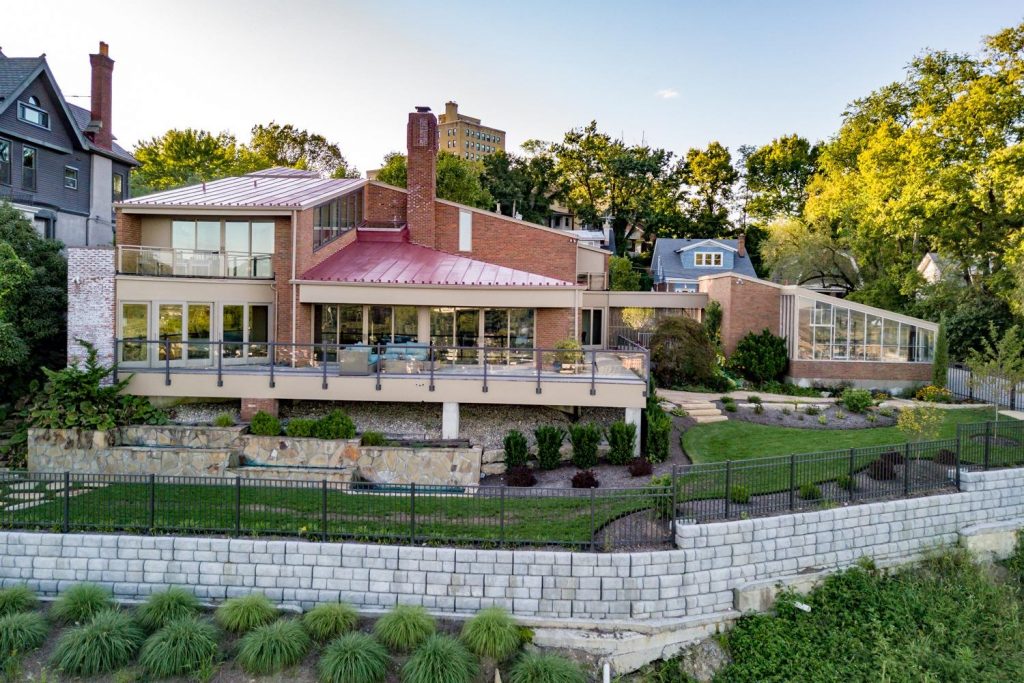 Upstairs, you'll find a study and three additional bedrooms (the master suite is located on the first floor). Keeping with the theme of integrating form and function, the study includes floor-to-ceiling built-in shelving and a private deck. Outside, the fenced-in backyard features quite the landscaping setup. Rock pavers, well-maintained shrubs, and a gorgeous water feature line the deck, and there's still plenty of yard space to play a game of catch. The icing on the cake? The garage is connected to a greenhouse, which could potentially double as an art studio, playroom, or a peaceful spot for morning yoga.
Click through our gallery to view more photos of this home:
Facebook Comments