Covington's Braxton Brewing Co. has opened its new location, Braxton Barrel House—the company's third facility—in Ft. Mitchell, dedicated to its one-of-a-kind yearlong barrel-aging process used in its barrel-aged beer program.
Braxton Barrel House inhabits the former Remke Market building on Dixie Highway and includes a 20-tap system in its taproom; a loading dock turned 2,000-square-foot patio; and 20,000 square feet of storage devoted to housing barrels used to age beers.
Brent Cooper, president and CEO of the Northern Kentucky Chamber of Commerce, said the taproom is huge for the area, because residents there have always chosen the location as a gathering place. The site has a brewing history, too. More than 100 years ago, a taproom was located in the same spot. Another was built there years later, and then came the Remke Market—which Braxton Barrel House has converted.
Cooper calls the historic connection "symbolic." "Braxton is a shining star for the community," he says.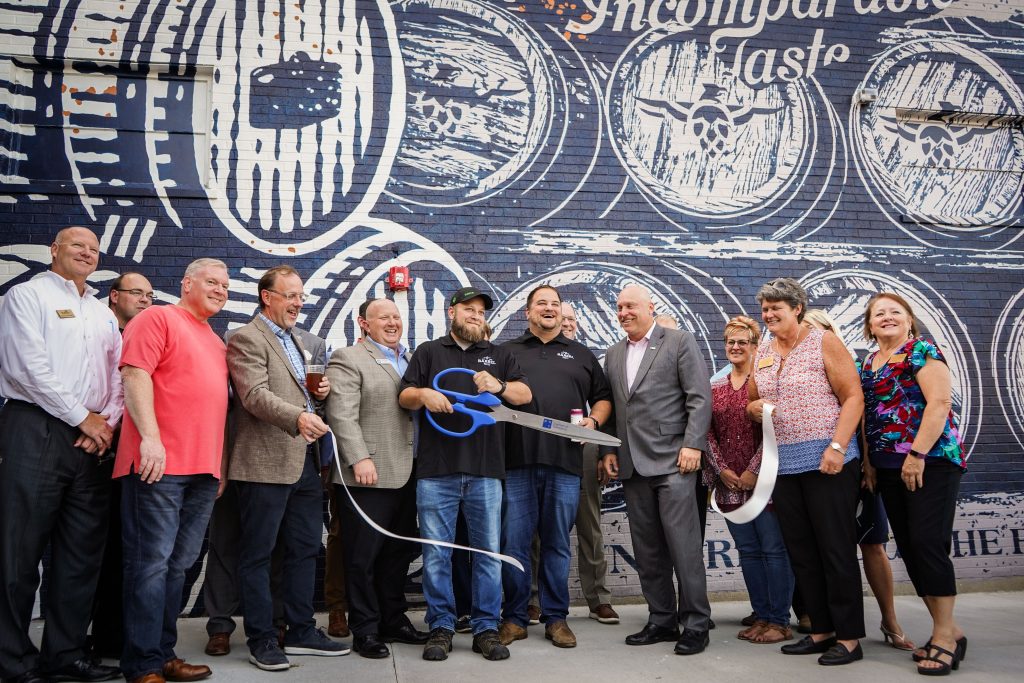 Braxton's robust barrel-aging technology—the only one of its kind, claims Jake Rouse, CEO and cofounder of Braxton Brewing Co.—inspired the location and the unique experience it provides.
"We looked all over, [in] Louisville, Lexington, but settled on [Ft. Mitchell]," says Rouse. "We're Northern Kentucky people. We want to help build the community."
It has been a busy year for Braxton. In January, it announced a $5 million expansion to its flagship location, which included the addition of a 5,000-square-foot rooftop patio that opened in July. And it launched its popular Vive hard seltzer in March and stepped in to revive MainStrasse Oktoberfest earlier this month.
As for future plans, Rouse says they plan to lay low for a while. "We're just going to focus on this right now… We've done a lot in almost five years."
The Braxton Barrel House is open 3 p.m.–midnight Friday; noon–1 a.m. Saturday; and noon–10 p.m. Sunday.
Braxton Barrel House, 5 Orphanage Rd., Ft. Mitchell, braxtonbrewing.com
Facebook Comments