If there's one thing Cincinnati is never short of it's creative entrepreneurs who are always looking to push traditional boundaries. Cincinnati business owners Megan Fenno of FennoFashion and Megan Moore of Daisy Jane's Flower Truck both launched their businesses on wheels, creating an unconventional mobile shopping experience for customers. Now, these retail truck owners are giving their businesses roots with the addition of a basement shopping studio for FennoFashion and a brick and mortar storefront for Daisy Jane's.
FennoFashion Introduces Unconventional Storefront
First launched as a passion project in 2007, the FennoFashion accessory truck made its first public appearance in 2019. Founder Megan Fenno has since appeared at a variety of markets and pop-ups, including Cheviot's WestSide Market and Small Business Saturdays. A west side native, Fenno made personal connections with many of her repeat customers at these events over the past year.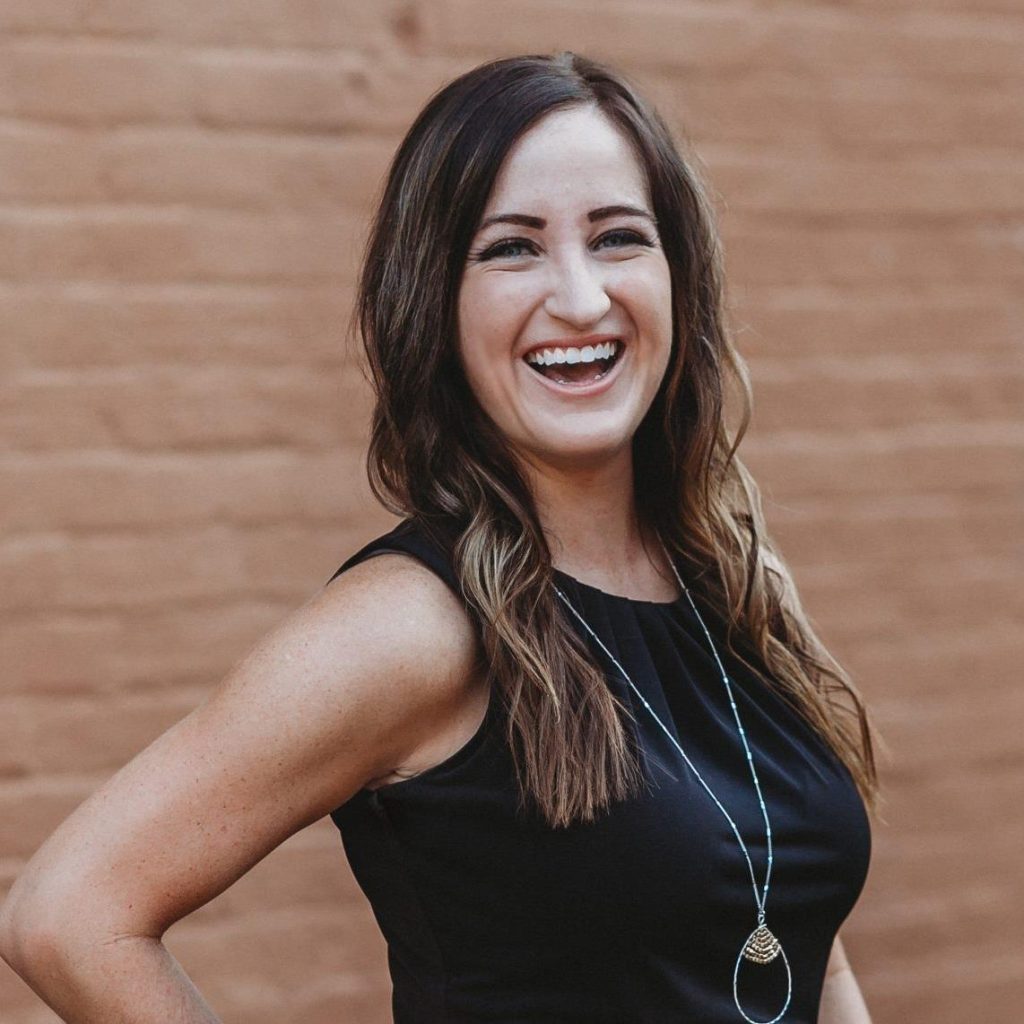 Unfortunately, the cancelation of this year's events due to the coronavirus pandemic was a detriment to Fenno both personally and professionally. She says she had to take a step back to evaluate her next steps. At the time, Fenno was still operating FennoFashion from a spare room in her home, but the business was beginning to engulf the entirety of her upstairs. Plus, she had just hired two additional employees and was desperate for a bit of extra space. That's when she had the idea to transform her basement into a jewelry studio, which now doubles as a workspace and a retail area.
"A lot of my customer base is on the west side and now they can browse my products even easier than a truck event," she says. The unconventional storefront proudly displays all of Fenno's pieces, from classic necklaces and bracelets to examples of personalized pieces, like her bestselling remembrance jewelry.
"At markets sometimes, there's a line wrapped around my truck and people feel rushed to shop quickly so that others can come in after them," Fenno says. "Now, they just come straight to the basement and hang out."
Although this consistent retail space has received positive feedback from customers, Fenno says she doesn't plan on opening a separate brick and mortar store any time soon. Though, she didn't plan for her basement studio either. "I never truly plan for anything more than two months in advance," she says. "I don't know why I work that way, but it's been working for me. I just like to see where things go."
To book a time to shop with FennoFashion, visit the Facebook page here.
Daisy Jane's Flower Bar Will Open in Walnut Hills
In October 2018, Megan Moore purchased a limited edition poppy red Ford pickup truck. Two months later, she launched Daisy Jane's Flower Truck, a do-it-yourself flower bar that operates out of the back of the truck. Over the past two years, Daisy Jane has appeared at events across the city, and Moore even introduced a second truck which can be rented out for weddings.
Recently, Moore signed the lease on a Walnut Hills storefront and hopes to open Daisy Jane's Flower Bar before Thanksgiving. Despite never planning on turning Daisy Jane into a brick and mortar storefront, Moore says the increase in commissioned work for weddings, in addition to the DIY experience, has demanded a bigger space. "We've gotten to a point where we've just really needed a home base, and I wanted a home base to run our classes out of as well," she says.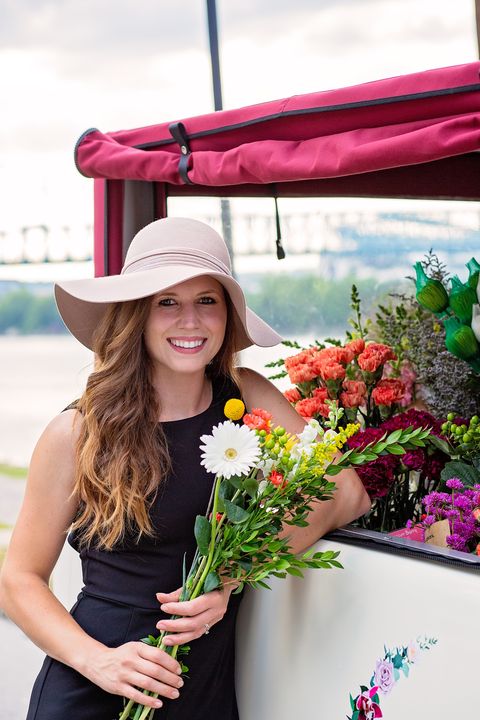 Moore says she chose Walnut Hills for her business's home base because of the plethora of other shops opening in the area. "It's just exciting to be part of a diverse, vibrant, community. That's really important to us," she says.
The storefront will offer the same DIY bouquet-building experience that the trucks offer, but will also provide the opportunity to reserve private instructional classes. Customers will be able to step into a small slice of Euro-inspired heaven when they visit the flower bar, which will be tastefully decorated with a variety of fresh greenery and flowers. Moore hopes this will invoke a passion for self-care within all of her customers.
"Flowers have become such a self-care thing. They always have been, but really are this year. I think people are just really stressed out and depressed during this pandemic," she says. "We hope the shop will be a place where people come in and they feel like they can walk away from the stresses of the day and be creative with flowers."
Due to COVID-19, Daisy Jane's Flower Bar will not host any grand opening events right away, but Moore says virtual classes and reservations for private parties will still be available.
Stay up to date with Daisy Jane's Flower Bar here.
Facebook Comments