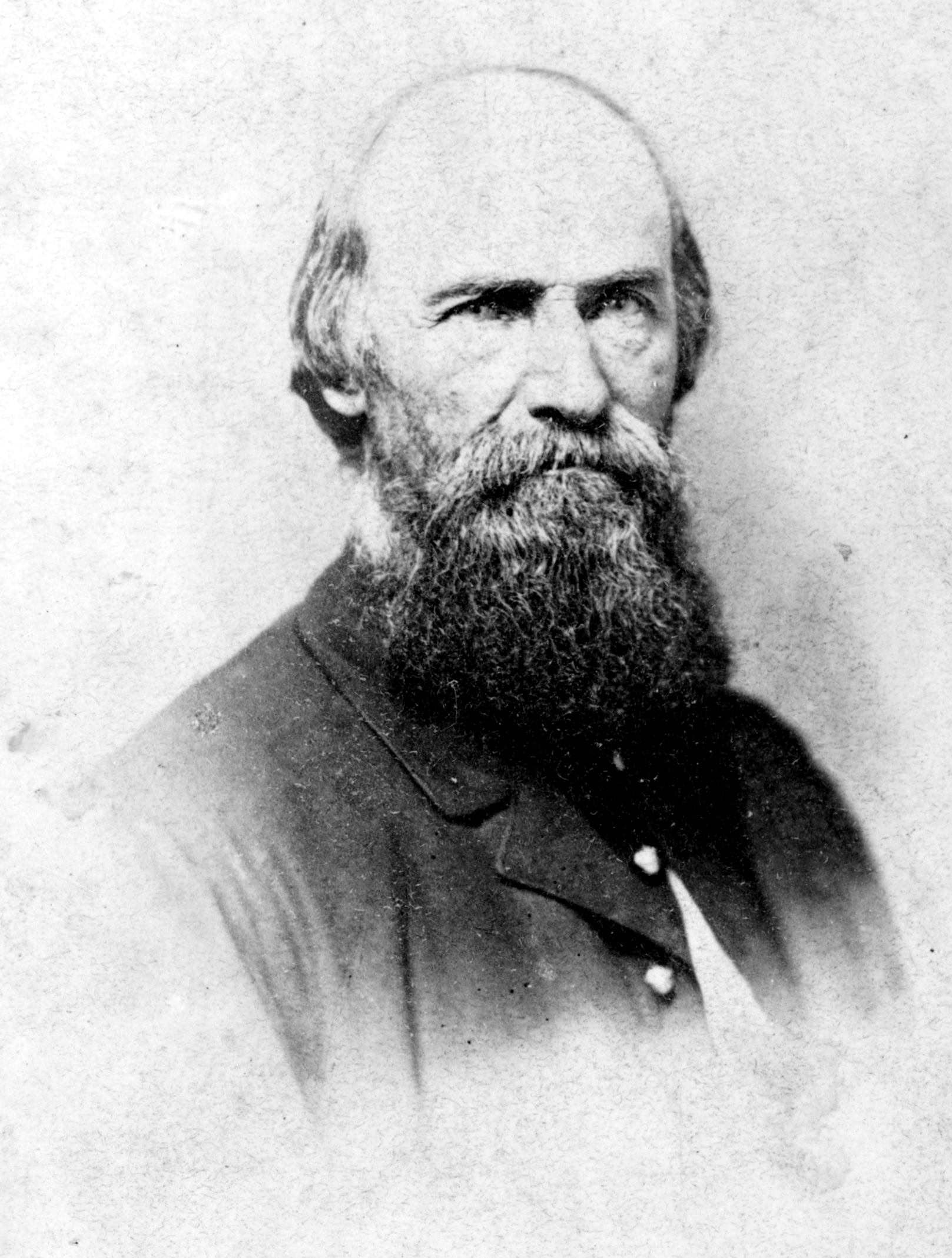 He was born into German nobility as Johann August Ernst von Willich. Rumor had it that he was the illegitimate son of the Prussian crown prince. Before he died in obscure poverty, Willich:
Gave up his noble name,
Led two revolutionary armies,
Challenged Karl Marx to a duel,
Raised two Union regiments during the Civil War,
Defeated the Texas Rangers in battle,
Conducted rifle drills—on the battlefield,
Endured months in a Confederate prison,
Defied exile by returning to Germany, and
Volunteered at age 60 to fight in the Franco-Prussian War.
August Willich was the proletarian name he adopted to show solidarity with the working classes. He amazed everyone who met him. His family, as indicated by that "von," was noble and Willich lived up to their expectations for 38 years. He was born in 1810 in East Prussia, now part of Poland, in a town on the Baltic coast. By the age of 3, he was an orphan, and was adopted by Friedrich Schleiermacher, an acclaimed theologian and philosopher, who provided Willich with an excellent classical education. As a teenager, Willich was sent off to Potsdam and Berlin for a military education and served 19 years in the Prussian army, rising to the rank of captain.
By 1846, Willich's study of philosophy had convinced him that the oppression of workingmen was unbearable, so he resigned his military commission. His letter of resignation was so strongly worded that, rather than accept it, the Prussian army had him arrested and court-martialed.
Willich was eventually allowed to leave military service and he took up the tools of a carpenter, marching past his old battalion with an axe, rather than a rifle over his shoulder. In 1848, revolution broke out in many places throughout Europe, and Willich volunteered to lead a democratic army in a failed attempt to expunge royalty from the Baden-Palatinate region. Throughout these ultimately unsuccessful campaigns, Willich's aide de camp was Friedrich Engels, later co-author of the Communist Manifesto.
Imperial forces suppressed the revolution and Willich, like many "Forty-Eighters," found himself exiled, first to Switzerland and then to England. Introduced to Karl Marx by his former aide, Willich quickly assumed a leadership role in the socialist organization taking root among the German exiles. Willich found Marx way too conservative.
Mary Gabriel, in her 2011 book, Love and Capital: Karl and Jenny Marx and the Birth of a Revolution, describes the friction between the two revolutionaries:
At the same time Willich was turning to extremists for support, he also made overtures to the petit bourgeois democrats Marx and Engels had thrown off their refugee committee the previous year. Willich lobbied the committee to once again join with the democrats, arguing that a unified position would strengthen their efforts. When his idea was rejected, he resigned in a huff from the Communist League's Central Authority. Several days later, however, apparently looking for a fight, Willich attended a league meeting, where he proceeded to insult Marx and finally challenge him to a duel.
Marx and Willich never met on the field of honor, but Willich wounded a young Marxist in a proxy gunfight fought in Belgium. With his welcome in London worn out, Willich sailed for America where, after a few years as a carpenter in the Brooklyn shipyards and as a mathematician with the U.S. coastal survey, he accepted an invitation to edit a German-language Republican newspaper in Cincinnati.
When the Civil War erupted, Cincinnati Germans responded so quickly that, within a week, 1,500 men had enlisted in what became the legendary Ninth Ohio Infantry Regiment, known as "Die Neuner." Although Willich was among the more experienced recruits, another man, the only non-German in the regiment, was selected as commander—a political decision made in hopes of speeding up delivery of supplies and weaponry. Although he drilled the Ninth and marched with them into Virginia, Willich resigned to assume command of another German regiment, Indiana's Thirty-Second.
At Chickamauga, Perrysville, and Missionary Ridge, Willich's troops earned a reputation as hard-fighting, disciplined soldiers. In the Battle of Green River, three companies of Willich's men routed 8,000 Confederate troops led by the Texas Rangers cavalry.
At Shiloh, Willich performed a feat of leadership that astounded General Lew Wallace, who witnessed it first-hand. Plunging into the fiercest fighting, Willich's troops began to falter and give way. A rout was imminent but, as Wallace wrote in his autobiography:
Then an officer rode swiftly round their left flank and stopped when in front of them, his back to the enemy. What he said I could not hear, but from the motions of the men he was putting them through the manual of arms—this notwithstanding some of them were dropping in the ranks. Taken all in all, that I think was the most audacious thing that came under my observation during the war. The effect was magical.
In the Battle of Stones River, Willich's horse was shot out from beneath him and he was captured. He spent months in prison but used the time to design a new method of rapid-fire attack he implemented as soon as he was freed in a prisoner exchange. Willich also pioneered the use of bugle calls to direct troops in battle. When he was mustered out, he held the rank of brevet major general. His right arm, wounded in battle in Georgia, was mostly paralyzed for the rest of his life.
After the war, Willich served briefly as Hamilton County Auditor, neglecting the many opportunities to get rich from that position. According to the Cincinnati Commercial Tribune [January 24, 1878]:
Impracticable—like a child in matters of finance—he squandered the generous proceeds of his office in visionary business schemes and on his friends, and retired with very little. His intimate friends say of him that he would throw away a hundred thousand a year if he had it, and that he could live on a hundred a year if he had to.
When France and Germany went to war in 1870, Willich was at the University of Berlin, defying his banishment to study philosophy. He approached the emperor to volunteer his services, but his age, infirmity and—no doubt—his Communist past led to rejection.
Willich returned to Cincinnati and later moved to St. Mary's, Ohio, where he boarded with his former adjutant, Charles Hipp, and studied philosophy and music. On his death, The New York Times [January 24, 1878] stated:
Gen. Willich was undoubtedly the ablest and bravest officer of German descent engaged in the war of the rebellion, and owed his preferment wholly to his untiring energy, bravery in the field, and marked abilities.
Facebook Comments