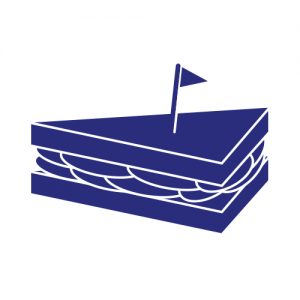 Eating on the go? Here are six quick sandwiches for $6 or less, just steps from home.
1. Grilled Cheese, $4
Your choice of cheese and bread, grilled together—the chipotle Gouda and sourdough are especially well-suited. Comes with a bag of chips and the biggest halved pickle ever. Caffe Barista & Deli, 231 W. Fourth St., (513) 333-0123
2. Classic Italian Panini, $4.75
This warm panini is packed with melted provolone, salami, sweet onion, and strips of ham, drizzled with balsamic vinaigrette. A bag of Husman's potato chips seals the deal. Kitty's Coffee, 120 E. Fourth St., (513) 721-2233
3. Banh Mi, $5
In this Vietnamese favorite, a sizeable baguette is stuffed with your choice of chicken (plain or teriyaki), beef, pork, or dac biet (combination of meats), plus shredded carrots, lettuce, and onions. Le's Pho and Sandwiches, 3 E. Court St., (513) 721-9700
4. Wisconsin Turkey Melt, $5.95
Two pieces of Texas toast hug a heap of turkey, crispy bacon, melted cheddar, and tomato on this mouthwatering melt, which is served with potato chips or pretzels and pickle slices. Bake's Place, 414 Walnut St., (513) 651-3344
5. Ragin' Cajun Chicken Salad, $5.95
Snag this best seller at one of three Bagel Stops downtown: creamy chicken salad made with chopped celery, mayonnaise, and a house-made spice mix on a bagel or pretzel bun. Bagel Stop, 312 Walnut St., (513) 287-8668
6. Sunny BLT, $6
A delicious twist on the classic BLT, this version tops crispy bacon, lettuce, and tomato with American cheese, mayo, and hard-boiled egg slices. Sunny Deli, 441 Vine St.
Facebook Comments