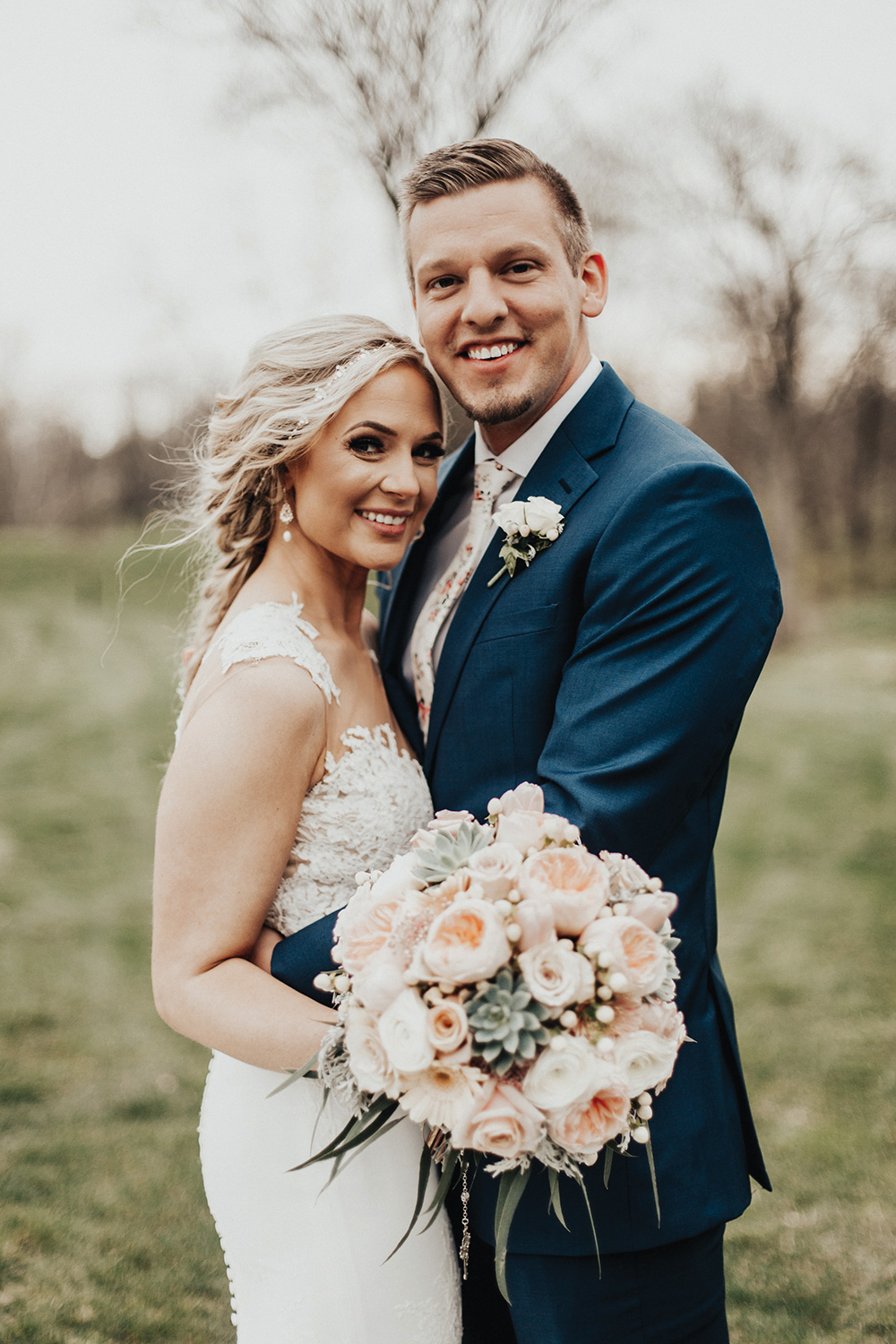 After working together for four years as Q102's lovable "JonJon" and "Toria with Traffic," the two radio personalities started spending time together at one of their favorite spots, the former Lachey's. There, their romance would blossom and ultimately reach the next level. Jon, the host of the station's Live at Lachey's weekly Friday night broadcast, proposed to Toria on-air for thousands of listeners to hear. What was originally a rumor turned to all-out dedication from loyal listeners who were rooting for them all the way.
"I set up a game called 'Clash of the Couples,' and Drew [Lachey] was there to help me out," Jon says. Couples stood back to back and answered embarrassing questions about one other. On Jon's and Toria's turn, the last question was What's the most romantic thing Jon's ever done? None the wiser, Toria responded that it was when he installed a remote start in her car. "Are you sure?" Drew asked. After a pause, she turned around and Jon was down on one knee.
While planning their wedding (April 21, 2018) Toria spotted understated, chic milk glass vases at a secondhand store on the west side that eventually shaped the aesthetic of their big day. "I had this vision that I wanted to do something romantic but down to earth," she says. A combination of natural tones, wood, and greenery captured the "simple elegance" she was looking for. "I didn't want it to be so over the top," Toria says. Their favorite decorative item was their seating chart, which their boss made from an old ladder and some reclaimed window frames pinned with photos of their guests.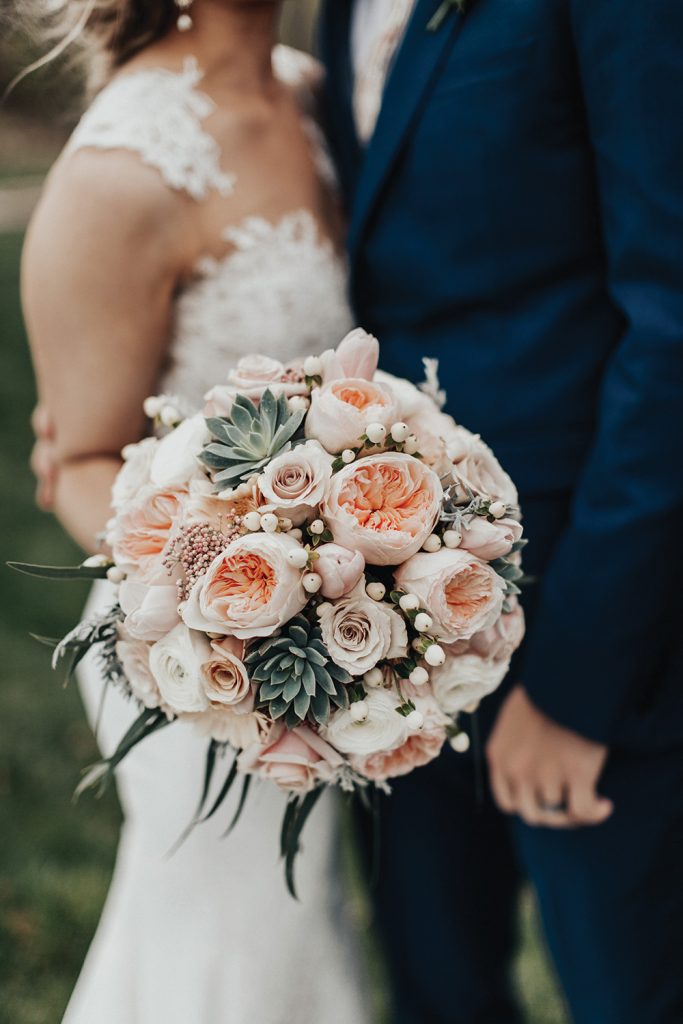 After the couple exchanged vows, they got the party started—and Jon knew they really needed to bring it to match the expectations of their industry friends. They kicked it off in true celeb fashion, rolling out the red carpet, cuing an epic dance party. DJ E felt the pressure, too, but delivered in a big way. "He crushed it!" Jon says. The newly weds got their guests on the floor, starting with their first dance—which Drew and his wife Lea helped them choreograph to Justin Timberlake's and Alicia Keys's "Morning Light"—which wrapped with an invitation for the wedding party to join in. "The floor was packed," Toria says, and so she, Jon, and their guests danced the night away.
Click through our gallery more to see more images from Victoria and Jonathan's wedding:
---
Facebook Comments