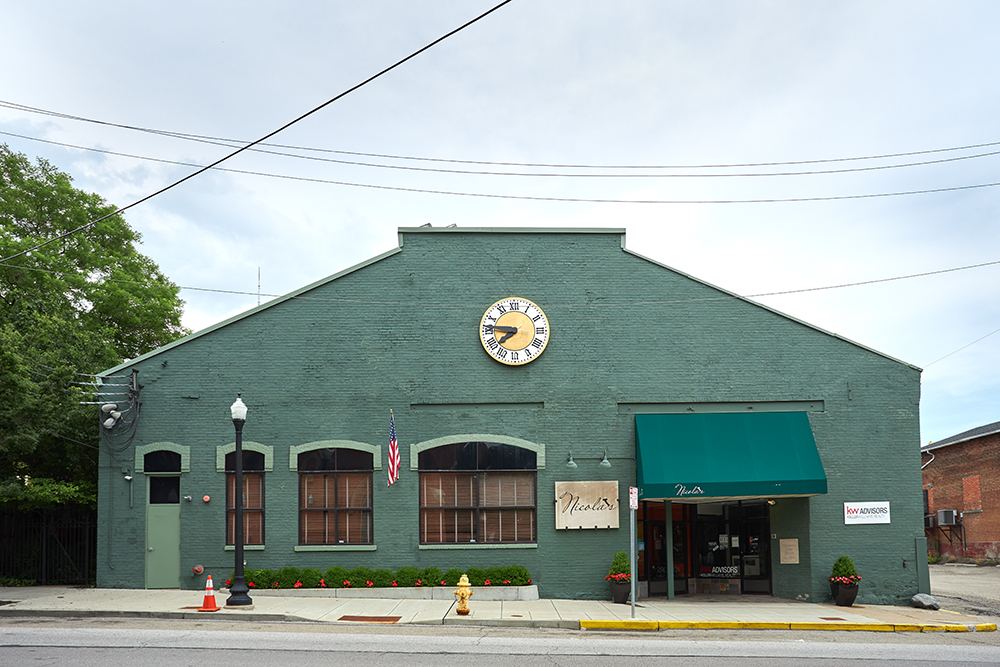 For a restaurant that is something of a local institution, Nicola's has been coping with a great deal of change over the past few years. Chef Jack Hemmer arrived in June 2018 to, as he describes it, rebuild the back of the house after the departure of Chef Aaron Owen. Hemmer has a long history with the restaurant, beginning with dinners there as a kid with his father, a friend of owner Nicola Pietoso. This was followed by student jobs as a runner and expediter, then a gradual rise up the ranks to become sous chef. Finally, after spending time at the helm of a few other local restaurants, Hemmer returned to where he started to take over as executive chef at Nicola's.
Now, more than a year into his tenure, the kitchen is clearly running smoothly, and the marriage between the restaurant's traditional elements and Hemmer's sophisticated comfort food reinventions has made Nicola's a special place. Neither as traditional as Sotto nor as avant garde as some of the city's other fine dining establishments, the new Nicola's has settled into its own indispensable niche.
Some things about the menu, Hemmer points out, will never change—nor should they: the basket of delicate housemade breads; classics like the gnocchi, the goat cheese salad, and the tagliatelle alla Bolognese. The execution on dishes like the gnocchi remains impeccable, each pillow tender, with the perfect sear and the right touch of truffle oil.
For me, though, excitement is found elsewhere on the menu, away from the classics—as solid as they are—in some of Hemmer's innovative new dishes.
Tuna crudo, for example, is a classic Italian antipasto, but Hemmer takes it in a surprising, almost Vietnamese direction, with the summer roll's traditional rice paper wrapper replaced with a translucent sheet of daikon. Served with cilantro, slivers of jalapeño, and a subtle note of soy, the dish is a light, flavorful note on which to begin a summer meal, and the Asian flavors manage to surprise without clashing with other dishes.
Most new dishes at Nicola's are unabashedly complex, with numerous elements on the plate. The rhubarb salad has a bracing acidity from its central ingredient, balanced by creamy labneh dressing; a subtle smokiness from charred fennel ties the whole dish together. Granny Smith apples and celery leaves make the dish redolent of the classic Waldorf salad, but in this combination add something new and intriguing.
The hardest trick in fine dining is being simultaneously strange and familiar, elevated and satisfying. Hemmer manages it throughout the menu, using Italian elements in an eclectic and unconstrained way. Bagna càuda, the rich Italian oil-and-anchovy dipping sauce, hits a deep, rich note that is softened by dill crème to make a lovely broth for arctic char. Pork tenderloin is served with an unconventional romesco made without the usual nuts, resulting in a tart and piquant tomato-based sauce. Smoky and nutty charred Jerusalem artichokes are complemented by buttery shiitake mushrooms and a luscious corn flan. The ability to balance all these elements—sweet and sour, crisp and smooth, mild and intense—makes each of these dishes a panorama of technique.
Dessert is not quite as extraordinary but still very good, from a beautifully light and crumbly cheesecake with blueberry compote to a chocolate semifreddo with bourbon cherries, which were an especial delight.
I note with reluctance a few details that were out of step with the general excellence. The seasonal menu had several central items, from pears to apples, that were in fact not available in season; the "spring vegetable salad," for example, featured beans and cherry tomatoes, which wouldn't have appeared at that date with every gardening trick in the world (I am guessing they came from Mexico or California). And a few of the salads—the fava beans, in particular, and the shaved asparagus—struck me as more ordinary, both leaning too heavily on layers of the same citrus flavors.
More problematic: The service is not at the same level as the kitchen. Dishes come out promptly enough, but every other stage of the operation takes longer than it should. On one evening, with several dozen staff members standing around and only one other table occupied, it took more than 20 minutes for our server to take our order or even ask if we wanted wine. Eventually someone else noticed and came over. Now that the back of the house is in order, it may be time to pay some attention to the front.
Service issues aside, Nicola's is well on its way to reestablishing itself as one of the city's premier restaurants. I should also mention the price. For anyone who wants a special meal without going totally bankrupt, the seasonal tasting menu is a three-course feast of extraordinary quality for $45 a person. Excellent bottles of wine, like the 2013 Salice Salentino Riserva from Il Rapace, are available for around $40. A perfect balance between plummy fruit and nice, leathery tannins, the wine was mellow and approachable without sacrificing surprise or complexity. Much like the meal itself.
Nicola's, 1420 Sycamore St., Pendleton, (513) 721-6200
Facebook Comments