Small corner stores that sling sandwiches, snacks, and an assortment of grocery items—colloquially known as bodegas—dot the landscape across parts of New York City, a sign of significant Latinx populations. Queens native (by way of Colombia) Jose Salazar has recreated the stores of his upbringing with Daylily Deli. Last summer, the owner of Mita's, Salazar, and Goose & Elder partnered with Deeper Roots Coffee to open the store on a grocery-barren block of Columbia-Tusculum with smashing results. "It's a community that has needed a grocery store for a very long time," says Sami Stewart, Daylily's general manager, of the east side neighborhood. "We're trying to be a store that gets the community's legitimate needs. I think it's special because we're trying to do something simple in an excellent way."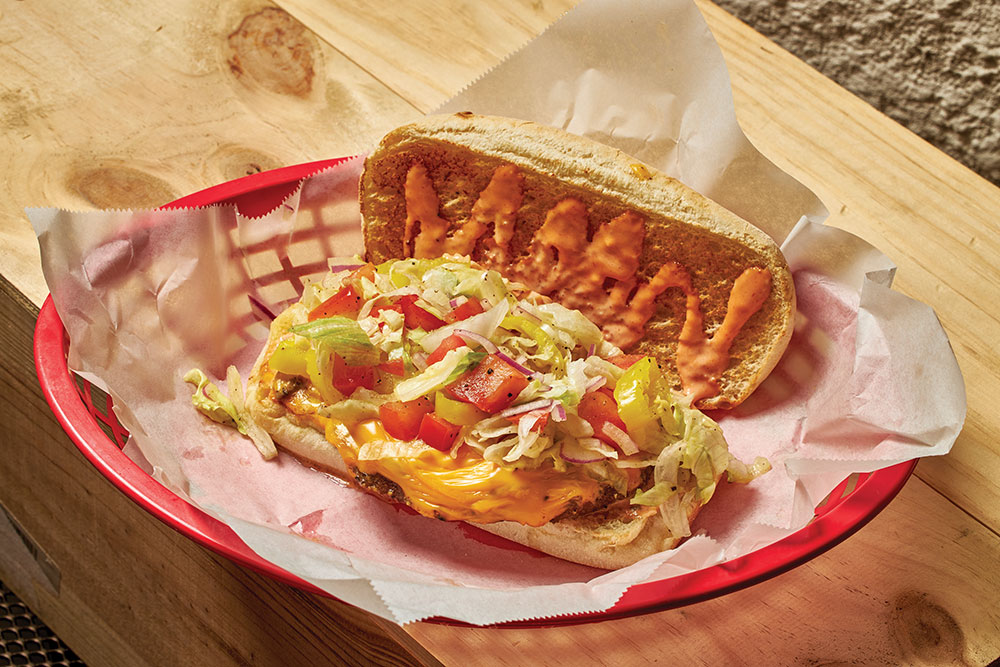 Salazar is on deck in the kitchen, cooking up breakfast and lunch specials with a little New York flavor. If you want a Big Apple-inspired lunch classic, look no further than the chopped cheese sandwich, a hoagie full of ground beef, sauteed onions, American cheese, banana peppers, lettuce, and tomato, topped with a special sauce. For breakfast, the Egg on a Roll (two eggs and American cheese on a roll or bagel) with an added order of ham, goetta, or bacon is the way to go. Finish up with an egg cream coffee soda, a carbonated chocolate drink made with chilled espresso, Fox's U-Bet chocolate syrup, milk, and seltzer.
Those running in for supplies will find locally sourced items like goetta and thick-sliced bacon from Eckerlin Meats and bagels supplied by The Bagelry as well as regional Ohio products. In addition to grocery staples, the store offers a full-service, all-day coffee bar, featuring iced lattes, drip coffee, and specialty drinks from Deeper Roots. There are also two beers and two wines on tap.
Daylily relies on community feedback to determine new items to stock, a job that Stewart takes seriously (she initially did product research by attending town meetings and using the staff's own experiences as reference).
"Trying to make decisions that make sense for the community is admittedly very hard," she notes. "You have to think about this from a lot of different perspectives and angles to make it make sense for everybody."
Daylily Deli, 3751 Eastern Ave., Columbia-Tusculum
Facebook Comments