There are certain books and movies that you can read or watch over and over. You know the lines and the story by heart, but they connect with a part of you so deeply that novelty and analysis are unnecessary, and you sink into them like an old chair. Eating at Sotto is a similar experience: familiar, but so profound and satisfying that there is no reason to ever stop. Unfortunately, it seems that many people feel this way, so it's not easy to get a table. Without a reservation, you may have to (as I did) sit at the bar in the back, where you have a view of the food being prepared.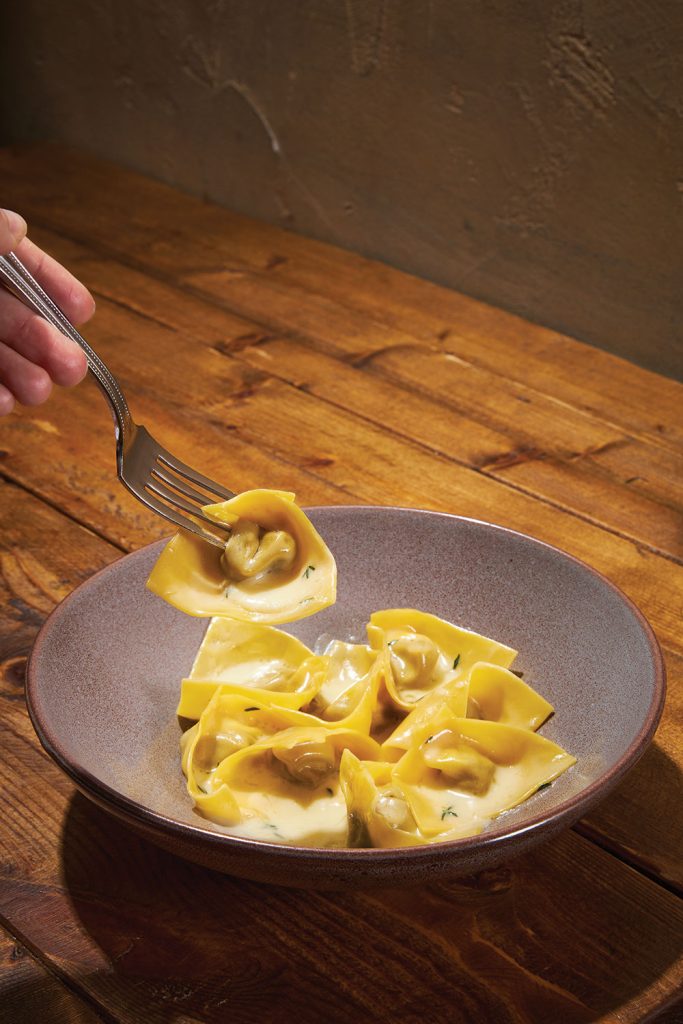 The atmosphere is warm, with friendly service, and a little raucous, but watch chef de cuisine Danny Combs and his staff and you can sense total focus. Unlike other restaurants, where the techniques are often elaborate and unfamiliar, the magic at Sotto happens right in front of you, using ordinary elements and methods. I should be able to do this, you think, watching the pans dance. When you taste the results, though, you realize that some mysterious transmutation has taken place.
Penne with rapini and sausage, simple as can be, comes in a buttery, lightly starchy broth with a kick of spice that you could go on eating forever. This addictive quality is what Sotto delivers night after night, on every part of the menu. From the texture of the chicken liver mousse to the tart cherry sauce on the panna cotta, most of the food is not just executed perfectly but has some added element of soulfulness that other restaurants—even those making much the same food—search for in vain. My advice: Book early, and take friends.
118 E. Sixth St., downtown, (513) 977-6886, sottocincinnati.com
Facebook Comments