Over the years, Cincinnati has accumulated a large collection of curious street names. Here are just a few of them, plus the stories behind some of the more bizarrely christened thoroughfares.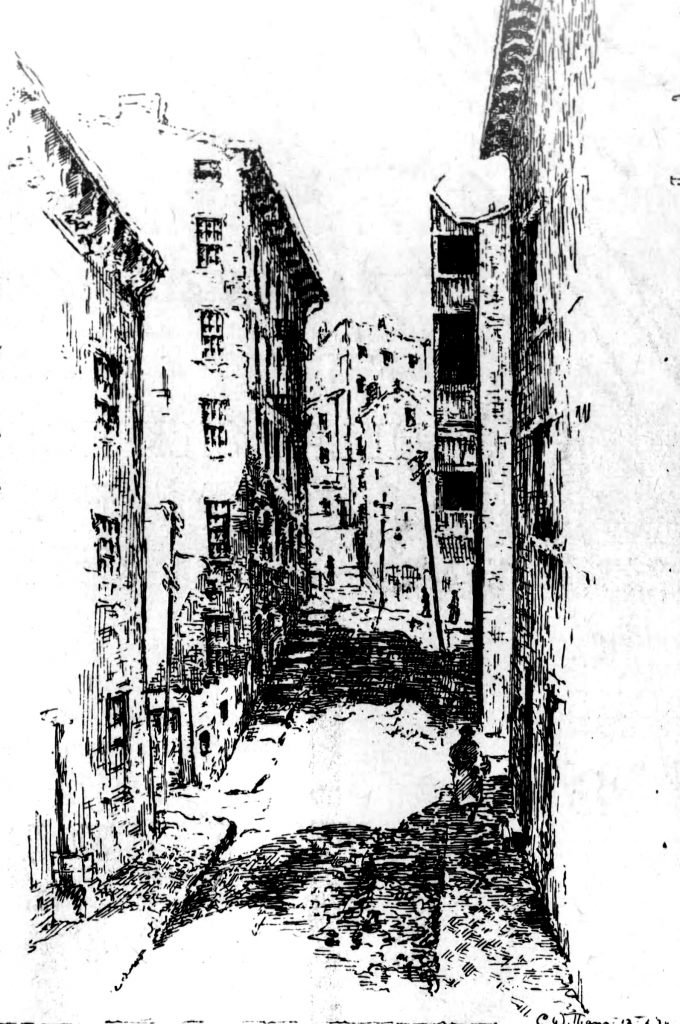 Antique Street
In the upper reaches of Over-the-Rhine, a mere two blocks long, Antique Street was originally known as Eden Street. When Cincinnati celebrated its Centennial, in 1888, Eden Street was selected as the cobblestone-paved exemplar of the streets our pioneer forefathers walked, a sort of living museum. It was renamed that year as Antique Street to recognize its role as an official Centennial exhibit.
Cinnamon Street
In 1916, residents of O'Bryonville lobbied City Council to change the name of Cinnamon Street. Cinnamon was too risqué for their proper sensibilities, and residents complained about wiseacres cracking jokes at their expense. The street's name has nothing to do with spices. It commemorates pork packer and commission merchant John Cinnamon, who owned property in the area. Cinnamon was among the founders of Cincinnati Children's Hospital Medical Center.
Coral Sea Drive
Mt. Washington was among the Cincinnati neighborhoods that blossomed during the  population boom following World War II. The new subdivisions sprouting like mushrooms not only housed veterans but were often built by veterans. So it was with U.S. Navy veteran Joseph Graue, who developed a subdivision off of Beechmont Avenue in which all the streets were named for aircraft carriers: Coral Sea, Ticonderoga, Bunker Hill, and Shangri La.
Dartmouth Drive
While there's nothing obviously unusual about this Westwood street, a glance at the map suggests it's misplaced. Radiating northward from Daytona Avenue between Glenmore Avenue and Cheviot Avenue are Sheridan Street, McLelland Avenue, and Dartmouth Drive—two Civil War generals and a college. One of these things is not like the other. Dartmouth was originally named for General Joseph "Fighting Joe" Hooker, but by the 1940s battlefield glory was forgotten and unsavory connotations led residents to petition for the change.
Deronda/Adnored Courts
Two tiny streets in Mt. Auburn share a link that you can discern if you read their names backwards. It's believed that Deronda Court is named after George Eliot's novel, Daniel Deronda, with Adnored being its mirror image. When the streets were named in 1908, an irate city councilman suggested that developers consult the Ohio Historical Society to find appropriate historic names for streets instead of the nonsensical names they regularly proposed.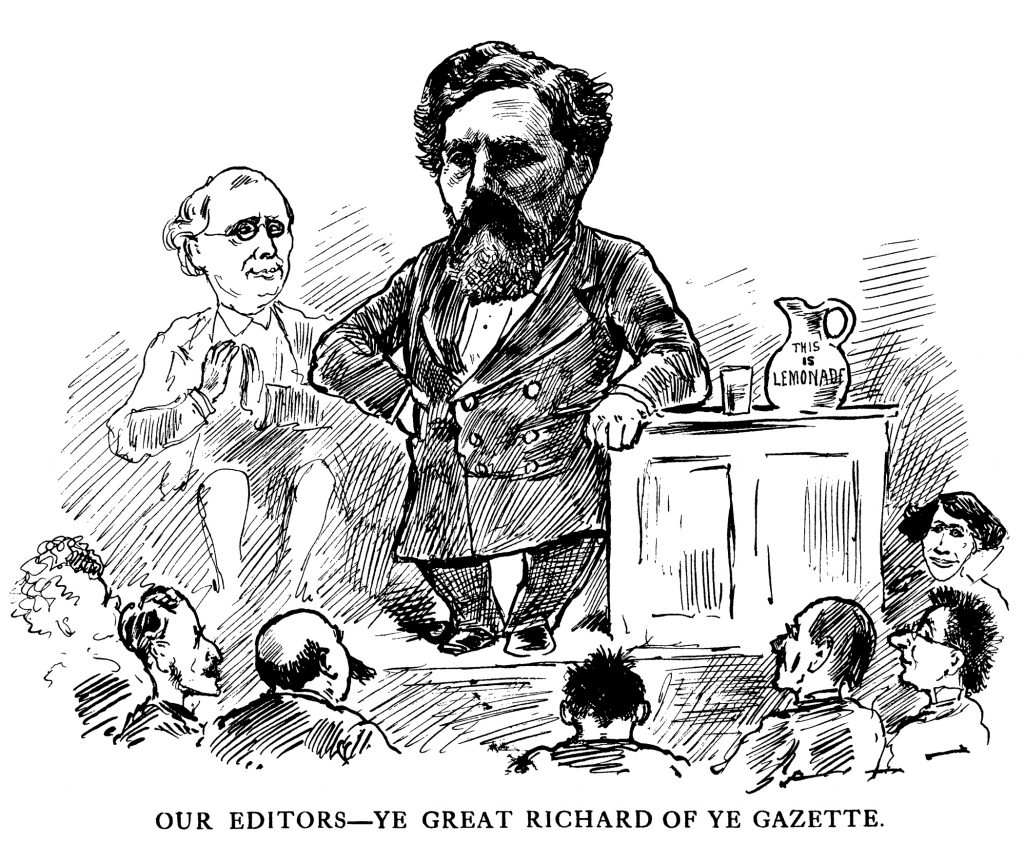 Dixmyth Avenue
There are volumes of Cincinnati's journalism history encoded in the weirdly spelled Dixmyth Avenue. Obviously, the name refers to Dick Smith, but who is that? Irish-born Richard Smith, known as "Deacon" to his colleagues, was the editor of the "fiery and untamed" Cincinnati Commercial Gazette, from which pulpit he vented anti-Catholic diatribes and gained fame for insightful financial coverage. The street was unnamed when Cincinnati annexed Camp Washington in 1870, so City Council baptized the street as a nod to the irascible editor, who lived nearby on Whitfield Avenue in Clifton.
Effluent Pipe Street
Although since renamed, Effluent Pipe Street still exists. We now call it Elsinore Avenue, which runs along the Mt. Adams hillside to Elsinore Tower, a decorative valve house of the Cincinnati Water Works. Before the Shakespeare-inspired tower was constructed to disguise them, the terminus of Effluent Pipe Street featured an unsightly but functional tangle of valves and pipes. The street got its highly unflattering name from the water main. Since many of the people who lived on the street belonged to the notorious Nutter Gang, the city had no interest in renaming the street until it gentrified around 1900.
Error Place
Can you guess why this street (actually a decrepit alley) in Fairmount got its name? An error, evidently, but what kind? When the J.A. James Subdivision was platted between Harrison Pike and Lick Run Pike (later Queen City Avenue) in 1876, the surveyor neglected to provide an outlet from some lots to the nearest public street as required by law. To resolve the error, the developer set aside a six-foot-wide strip along the back of the property and called it Error Alley. A neighboring subdivision added another six feet to widen the alley, and it became the 12-foot-wide Error Place.
Hidden Street
As the name implies, it's rather difficult to find Hidden Street in Madisonville. No street signs mark this stretch of asphalt connecting Vendome Place and Chippewa Street behind an apartment complex. But obscurity is not the origin of its name. The street honors Otis B. Hidden, partner in Hidden & Lounsberry & Co., dealers in upholstery materials, cabinet makers' supplies, and carriage trimmings. He was a Madisonville resident and landowner who died in 1904.
Monteith Avenue
Why name a street for a silver bowl? A monteith is just that—a silver bowl with a crenelated rim, used to rinse glassware. The bowl was named, apparently, for a Scots laird who wore a crenelated cape. But none of that has to do with the street in Hyde Park. The street began as the driveway to the mansion of George Barger, a wealthy Cincinnati developer. It appears Barger named his estate Monteith because he claimed it was an American Indian word meaning "more to eat." Barger sold the place to Col. William "Policy Bill" Smith, an even wealthier gambling tycoon. Smith's parties at Monteith were renowned, and diners certainly got "more to eat."
Pica Street
Cincinnati was, for many years, almost as famous for printing as it was for pork packing, so it's surprising more printing terms haven't appeared in our street names. Patrick Tracey was not among the larger printers in town, but he did alright. He and his wife Kate invested in Price Hill property and platted a subdivision in 1889 just north of Mount Echo Park. The subdivision had only two streets, Pica and Nonpareil, both printer's measurements. A pica equals one-sixth of an inch and a nonpareil is half a pica. Nonpareil Street has vanished, and Pica Street survives only on paper.
Pickbury Drive
There's a certain English elegance to the name of Pickbury Drive in Westwood, but England had nothing to do with it. Lang Brothers, who developed Pickbury and neighboring streets in the 1940s, were tired of researching new street names for their many subdivisions. They made up a bunch of novel—and therefore unused—names by randomly combining words from a long list of four-letter candidates. Voila! Pickbury.
Zan Court
Cincinnati has a lot of streets that clearly involve spelling somebody's name backwards, including Semloh, Leumas, and Relleum. Less obvious is Zan Court in Mt. Lookout. Although John A. Naz developed the one-street subdivision in 1941, he objected to naming the cul-de-sac after himself, so his surveyors just reversed the spelling of his name.
Facebook Comments