The pandemic was only in its nascent days, but Britney Ruby Miller was already on her way to becoming one of the fiercest advocates for her hometown dining scene. On the evening of March 20, 2020, she was fresh off a press conference with Mayor John Cranley, where she'd talked about the Cincinnati restaurant industry and its inherent grit, encouraging Cincinnatians to take advantage of takeout and delivery options and advocating for a $225 billion federal bailout package. The Jeff Ruby Culinary Entertainment CEO was stinging from the decision to lay off 600 employees, though Miller prefers to call them her family members. The community, she knew, would show up for their favorite restaurants.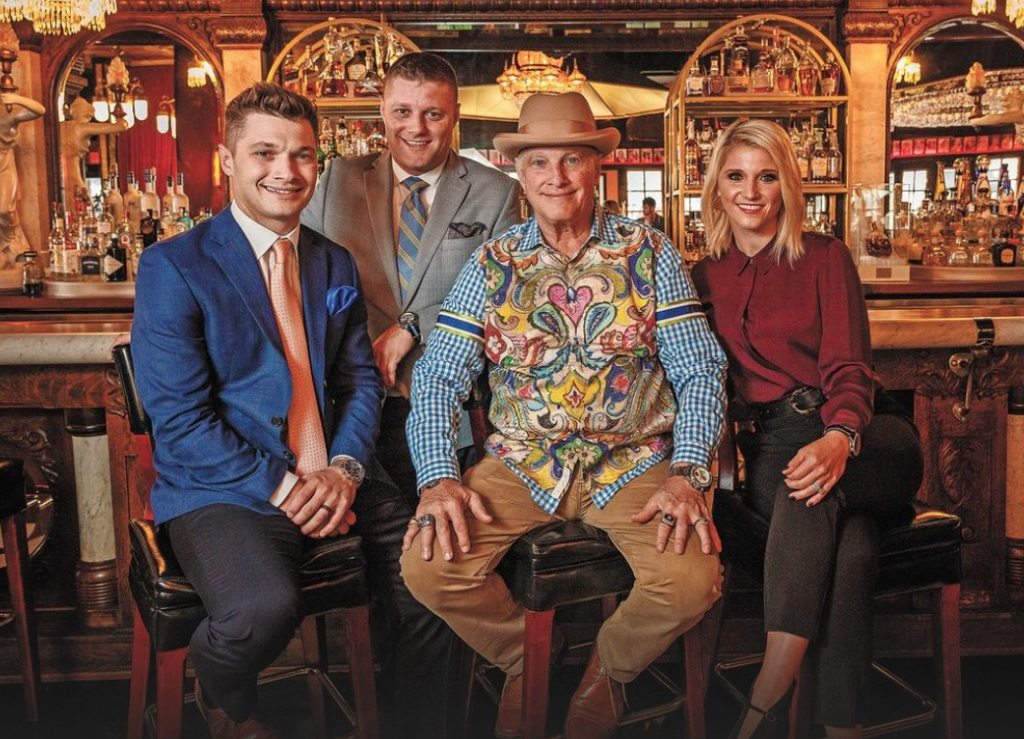 And that night, they did—at first, perhaps a little too strong. Lines of cars trying to filter into The Precinct's parking lot for carryout gridlocked Columbia Parkway in both directions. "The police showed up," Miller says. "Our systems crashed. Our computers crashed. And we had to refund a whole lot of money to a bunch of customers because we were not ready to do that. That was not our business model."
They decided to call a timeout. The staff took to the parking lot to speak with hundreds of customers awaiting carryout orders, refunding purchases and reeling from an incredible evening. "Luckily, the community couldn't have been more forgiving and understanding for us," Miller says. "And seeing how incredible Cincinnati is—I'm emotional right now thinking about it—I will never forget that day for the rest of my life."
Difficult conversations and tough choices soon followed. The core staff gathered in the dining room of The Precinct, where they put matters to an informal vote. "I wanted to move forward with a unanimous voice," Miller says. "Do we want to continue to do this right now?"
Ultimately, the decision was split. That meant that it was back to the drawing table, where the Ruby family and their hundreds of employees spent a three-week hiatus processing what the coming weeks would mean, not just for the flagship Cincinnati locations but for the restaurants in Kentucky and Tennessee, where COVID-19 guidelines and regulations varied. "You never really have an appreciation for actual business until you're forced to close down, and the restaurant isn't making any money, the servers aren't making any money, the staff isn't making money," Miller says. "And so everybody, collectively, was just so grateful. That gratitude showed through more than anything."
The Rubys knew they couldn't be everywhere at once. So they put their trust in regional managers, entrusting each with the power to run the restaurants and make decisions for their respective teams. With the help of Culinary Director Travis Maier, the team began marketing at-home meal kits that the company plans to keep around long after in-person dining has resumed its pre-pandemic rhythm. By fall, the team had concocted a plan to make delivery possible.
If you live within 15 miles of a Cincinnati location, you can have anything off the full menu—with the exception of oysters and ice cream—delivered straight to your front door by a uniformed driver. There's even a curated Jeff Ruby's Spotify playlist bolstered by enough Sinatra and Otis Redding that maybe, if you close your eyes and take a bite of your Steak Diane, you might just feel like you're dining under the bistro lights at Carlo & Johnny.
Jeff Ruby's has always billed itself as more than a restaurant. It's an experience, and one that the Ruby family has worked for decades to perfect. In the era of facemasks and physical distancing, though, is it possible to replicate the in-restaurant experience?
"We talked a lot about how to still make those emotional connections with the guests, even during this pandemic, and came up with creative ways to do that," Miller says. "But I think, more than anything, this was an opportunity for us to put our money where our mouth is."
Facebook Comments