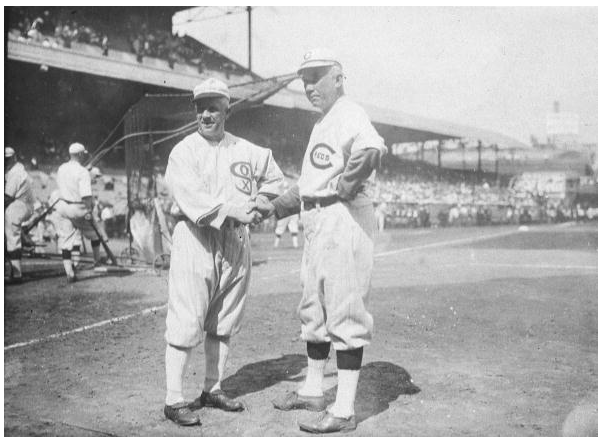 This is cool.
On Friday, Tim Marchman of Deadspin posted a video with footage of the 1919 World Series between the Cincinnati Reds and the team that will forever be remembered as the Chicago Black Sox—eight members of which were eventually banned for life from baseball after accepting money in exchange for throwing the series.
This is not the first-ever footage of the 1919 series, as Marchman notes, but is undoubtedly the best that currently exists. Also on Friday, Jacob Pomrenke of the Society for American Baseball Research (SABR) wrote a post with a little more background on where the footage is from and how it came into existence.
While the Reds (and their World Series "victory") are often an afterthought in any discussion of the Black Sox Scandal, this video does provide some incredible panoramic and aerial shots from Game 1 of the series at the old Redland Field in Cincinnati (re-named Crosley Field in 1934), starting at the 1:37 mark and running through the end of the video.
—
Facebook Comments