Not sure how to get back in touch with our natural world? Check out these nature classes and guided tours around Cincinnati to reconnect to Mother Earth.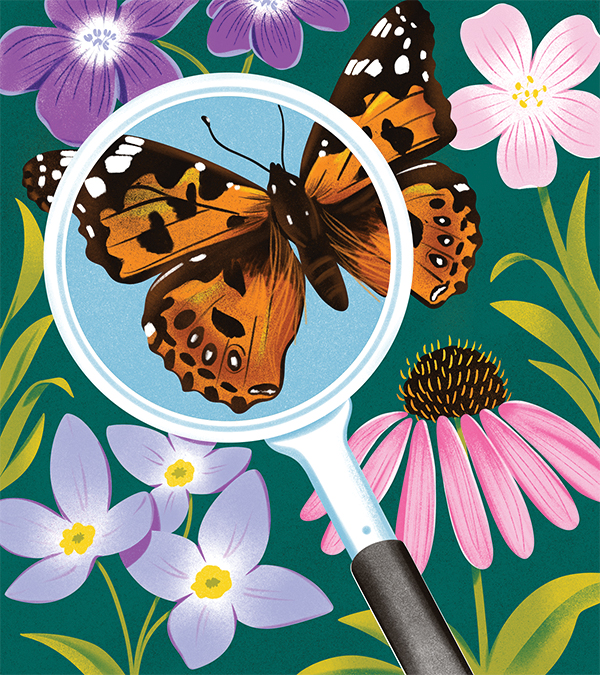 The three-season series of classes by Great Parks of Hamilton County runs into the fall and covers topics from kayaking to backcountry cooking options. If solidarity is the push you need to jump into the outdoor lifestyle, this could be the perfect program for you.
Garden Tour: Noteworthy Natives
Native plants are the logical foundation of any garden. Since they've evolved to thrive here, nature's maintenance allows gardeners to get creative with designs and features. On June 24, you can visit 11 of Cincinnati's finest native plant gardens on a tour that spans the city's east side.
Forest Bathing at Long Branch Farm & Trails
Nature has a way of alleviating stress and grounding your mind, body, and spirit. Long Branch Farm takes the nature walk a step further with forest bathing, a guided, mindful saunter through the woods augmented by exercises meant to stimulate sensory awareness.
Each Ohio county has an OSU Extension office that serves communities with localized and research-based gardening insights. If you're passionate about spreading knowledge and your love for plants, you can become a Master Gardener Volunteer certified to answer questions from the public, lead gardening activities, and develop community gardens. (University of Kentucky has a similar program in the Commonwealth.)
Follow the Leaders
These local naturalists have taken to social media to share their knowledge with a wider audience.
The opportunities for delicious, nutritious, affordable, and sustainable food don't just come from shelves and pantries—they dwell on our lands. Cincinnati-born Alexis Nikole Nelson—also known as Black Forager—is a foraging educator and environmental enthusiast whose Instagram account, which boasts more than 1.2 million followers, teems with glowing videos that teach viewers how to responsibly and safely forage for wild foods. Nelson's eccentric lectures and creative recipes have catapulted her into the spotlight, with appearances in national publications and even a stint on Jimmy Kimmel. But it's her love for the natural world and her message of symbiotic living that make this hometown girl a must-follow.
Brandon Reynolds describes himself as your friendly neighborhood beekeeper, but he's transformed a hobby nurturing Earth's buzzing, flying insects into a business that strives to restore their livability in urbanized areas. B the Keeper is Reynolds's Cincinnati-based startup that consults with local businesses, residents, and municipalities to develop pollinator gardens, bringing life to neighborhoods with plants that beautify spaces and encourage pollinator populations to flourish.
Facebook Comments