Elected to the Hamilton County Board of Commissioners in 2020, former Cincinnati vice mayor, councilwoman, and state representative Alicia Reece is working to open doors for the next generation of young politicos.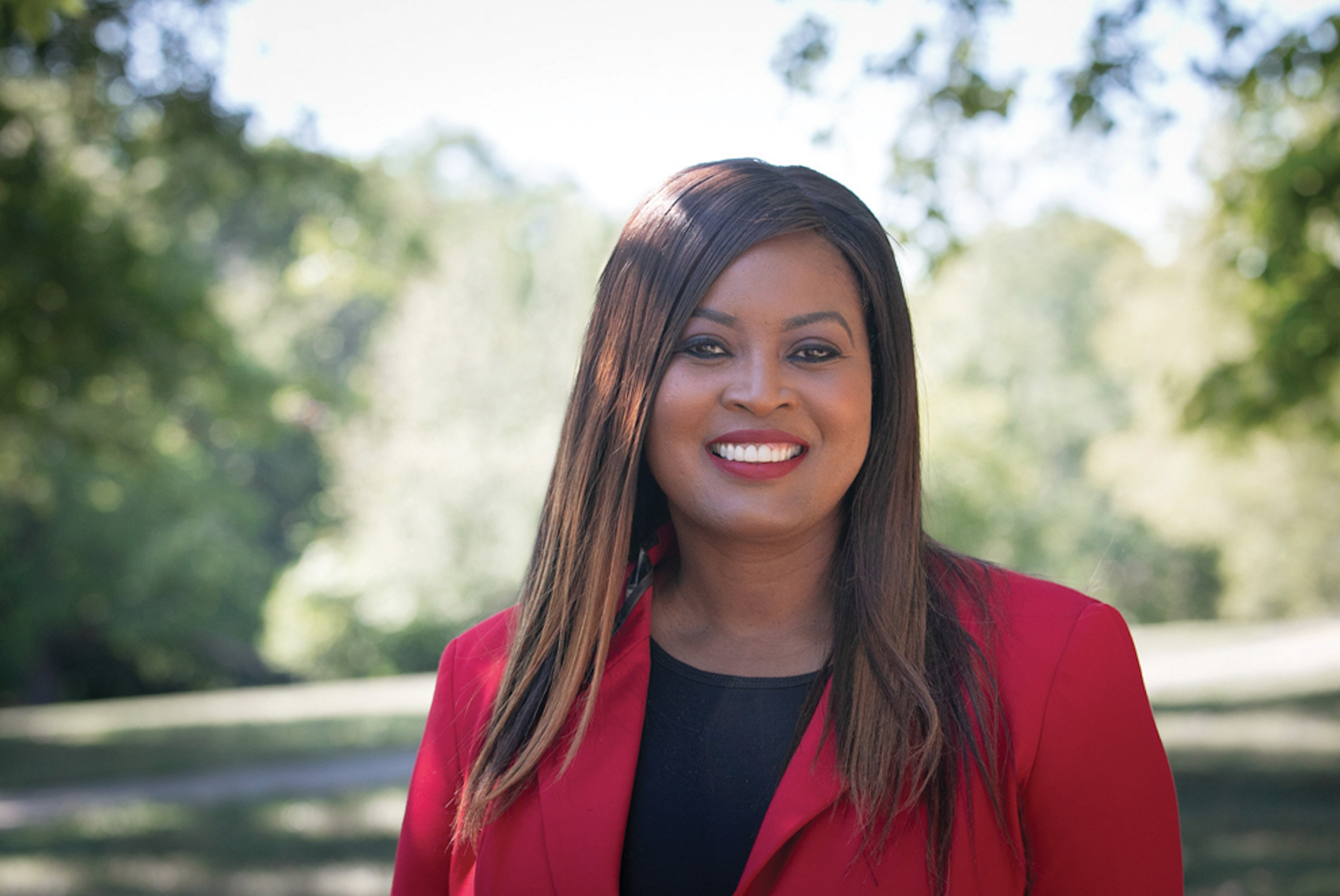 You've held a variety of roles in Ohio politics, serving at the statehouse, with city council, and as vice mayor of Cincinnati. Why did you want to become a Hamilton County Commissioner? 
I think it brings a lot of experiences full circle, because I've both been in politics as an elected official, but also—for people who don't know—as I've been out, as well. My background is as a marketing entrepreneur. I have my own radio show and podcast.
I'm in the helping people business. Being a Hamilton County Commissioner is a platform that allows me to do that. And now I'm even more sure about my decision to be a county commissioner, especially with COVID. COVID hit in the middle of my campaign, so there wasn't COVID when I made my decision, but once COVID hit, I knew that I'm at the right place, because I knew that the government would be getting dollars to the counties.
And it's up to us to make the rubber hit the road. That's what the county commission does. We are the delivery system. And if we don't deliver, then the people do not receive the help, the services, or the opportunities.
You've been working as a woman in male-dominated fields for a while now. And you've been very successful. Have you faced any challenges along the way? 
Oh, absolutely. My first election that I ran in and won was in 1999. And people felt like it was a triple no. At that time, being young and running for City Council was kinda like out of the question. And being young and female was like, Oh my god, how are you going to do this? And then being young, female, and African American, it was really difficult because you develop a different style maybe than your male counterparts. The challenge has been coming to the table and understanding that we're at the table as equals. We're not at the table for symbolism. We're at the table as equals. The people have to vote for us. We have to go through the same test of being on the ballot and running campaigns.
Who are some of the women who have inspired you along the way?
I'm inspired by so many women who really came before me. I feel like we're the results of the women that came before us. My inspiration comes from the women who came before me, and then looking at the results of where we are now. It's kind of like running a relay. She has that baton. Keep going. Keep running your leg so we can keep winning. 
My mother was a businesswoman. I got to see her be an entrepreneur and work on a business. And to see her run that business, even when she went down to a wheelchair and never came up…I feel like we are all an extension of women like her.
How do you recharge your batteries, so to speak, at the end of the day? 
I'm an auntie. My family is everything, so I really like to spend time with my family. I'm also a movie buff. And during COVID, the theaters shut down, but I like going to the movies. And that's the way I kind of change the pace—I go to the movies. I love to roller skate. Before COVID, I was traveling all over the country, skating.
You've developed a reputation as "the woman who gets things done." Looking back on your career today, what are you most proud of? How would you like to be remembered? 
I do want to be remembered as a woman who delivered for the people, opened the doors, shook it up, and was more transparent, so everybody can participate. My goal in life is for everyone to have a chance—an equal chance at the American dream. And each of us have a responsibility to make it easier for the next generation. I think a lot of times, in politics, it kind of becomes about the person winning the election. But the real work really begins after the election. And it's a delivery system. So I do want to be judged on what I delivered for the people.
I'm most proud of a couple of things. One will be the Black Music Walk for Fame. It's amazing, but it's something that's going to be here for years beyond. I'm also very proud of the MLK Exchange, because I was in the super minority in Columbus. And as people can see now, you can't get anything done. But I was able to work across party lines and get a Republican governor to bring something like this back home—and we're creating a new vision for the future.
Facebook Comments