The Red Balloon Café + Play
For families with kids aged 1–6, this Pleasant Ridge café is nothing short of visionary. The menu features fresh, locally sourced, and nutritious offerings for both adults and kids ($5, or $10 unlimited play plus a kid's meal). Down the hall is a clean and comfortable Montessori-like play area where kids explore various stations and adults, armed with beverages from the café, cozy into couches. The water table and climbing structures are sized just right for little legs and stations are equipped with natural or non-toxic toys. Check the calendar for parent classes about baby wearing, breastfeeding, and nutrition, and kids' classes for signing, yoga, and Spanish.
6200 Montgomery Rd., Cincinnati, redballooncafe.com, (513) 620-8328
---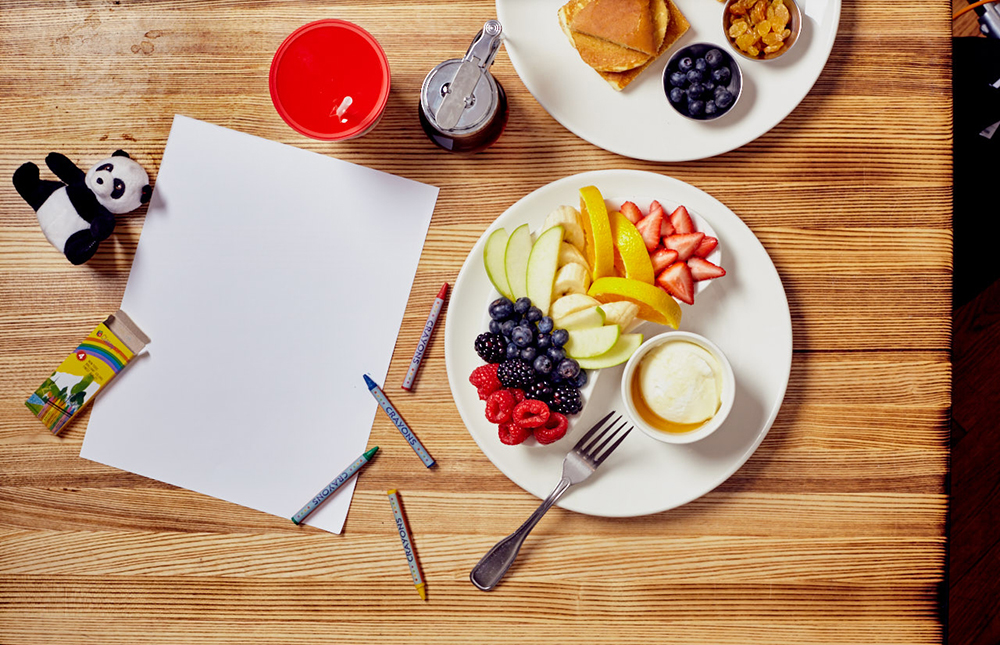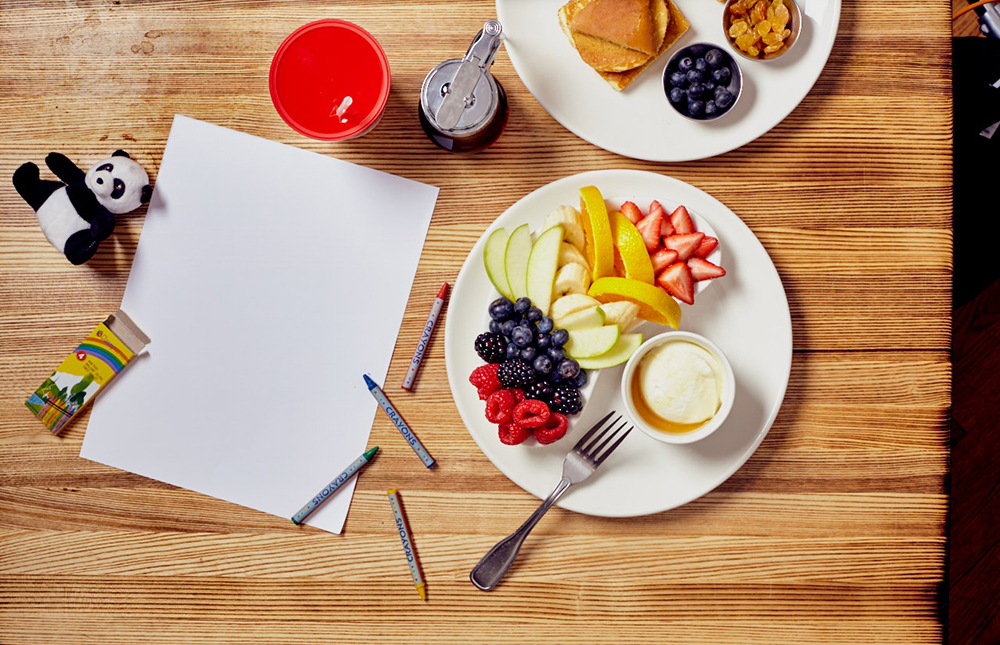 Sleepy Bee Café
Buzz over to the Sleepy Bee Café in Oakley or Blue Ash for many tasty, non-GMO breakfast or lunch options. The kids' menu ($3–$7.50) includes shape cakes from "Bee batter" (almond, quinoa, and buckwheat flour), sandwiches on multigrain bread from local bakeries, and a ROYGBIV fruit plate. Catering to both vegans and carnivores alike, the adult menu features breakfast sandwiches; omelettes using local, free-range eggs; turmeric bone broth soup; and salads or quinoa bowls. With the friendly service and accommodations for food sensitivities and allergies, you and your family will want to make a beeline for this hive.
sleepybeecafe.com
---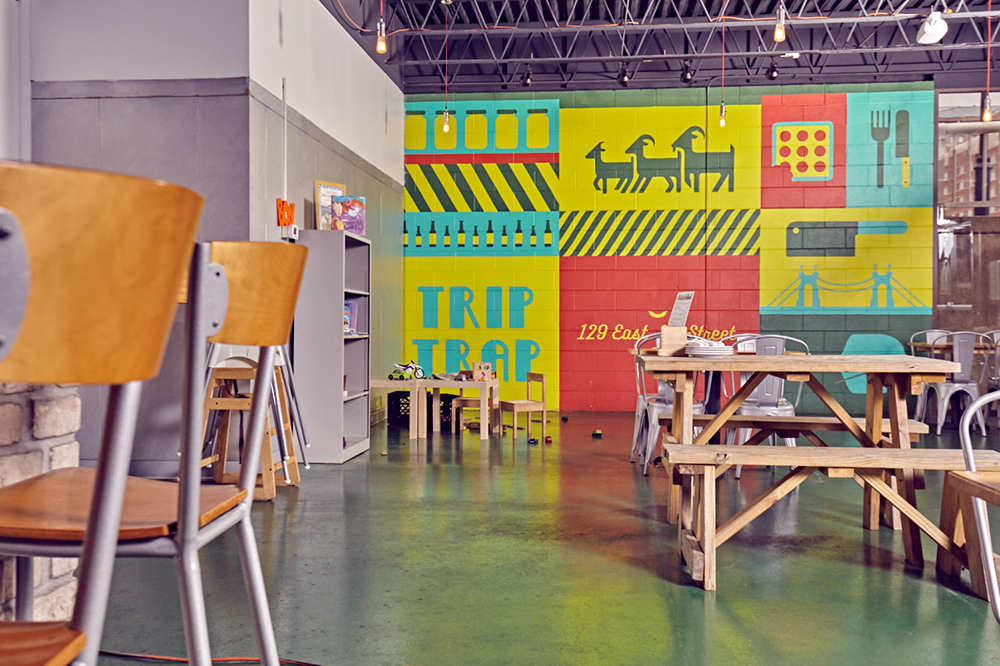 The Gruff
In Three Billy Goats Gruff, the goats outsmart a greedy troll to cross a bridge to greener pastures. They landed in Covington at the Roebling Bridge, where The Gruff caters to fairy tale fans of all ages for lunch, dinner, and weekend brunch. The menu features fresh food and quality ingredients including grass-fed beef, brick oven pizzas, salads, deli options, craft beer, and $6 kids' meals. While you wait, hungry littles can stave off their inner troll by reading books or drawing in an accessible kids' corner while you peruse the retail area for organic fridge or pantry staples. Parking is free at the river, near the statue of John Roebling.
129 East Second St., Covington, atthegruff.com, (859) 581-0040
---
Senate
For lunch, dinner, or Sunday brunch, Senate Blue Ash serves traditional fare with gourmet flair, like poutine with local cheese curds, mussels, and several options for gourmet hot dogs. Even the fries have options: duck fat or truffle? The $9 kids' meal options include cheeseburgers, grilled cheese, and hot dogs with fries, and Senate wins not only for taste and portion size, but also its proximity to Summit Park. Enjoy outdoor or open-kitchen indoor seating, as well as an impressive drink selection, including rotating local draft beers. In addition to the aesthetic design, we found function, too: step stools in the restrooms for little hands to reach the sinks.
1100 Summit Place Dr., Blue Ash, senateblueash.com, (513) 769-0099
---
Plan B
Places like Melt or Tickle Pickle in Northside, CWC in Wyoming, or Fireside Pizza in Walnut Hills also offer books, Jenga, arcade games, or coloring to help kiddos pass the time. Others, like The Green Dog Café in Columbia-Tusculum, are family-friendly without the kids' menu. In these cases, order a few sides, a side salad, or have the kids split an entrée. For private outdoor dining, order carryout at Eli's Findlay Market and head to Washington Park, or swing by Paxton's Grill in Loveland and hit the bike trail.
Facebook Comments