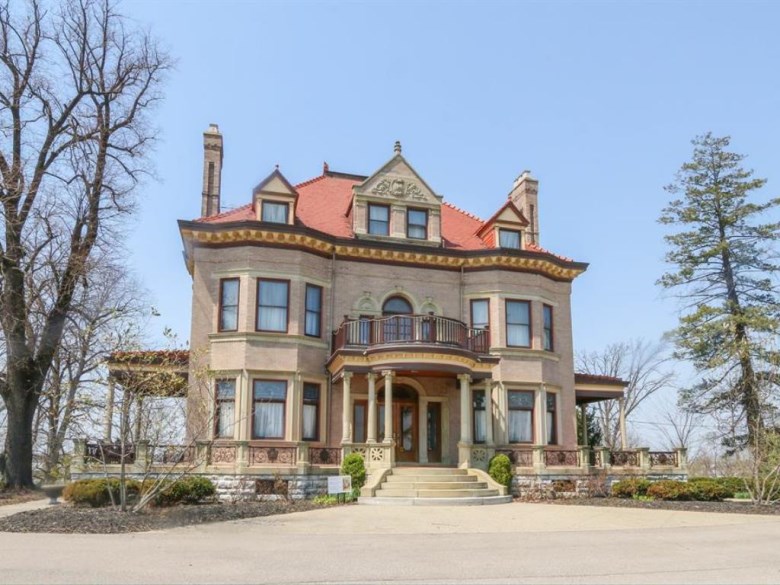 Surrounded by industrial development, this stately Sharonville mansion is actually a significant piece of Cincinnati's brewing history. In fact, Louis Hauck, son of 1800s beer baron John Hauck, built it. Louis eventually succeeded his father as president of the family's Dayton Street brewery; he lived near Clifton but apparently summered here, in what was once an area of expansive farmland.
Some barons' summer homes were sited near the fields on which they grew their brewing grains, but these estates also served two practical purposes, says Margo Warminski, Cincinnati Preservation Association's preservation director. They served as a rural retreat for the barons' families to escape the heat and grit of city summers, and they acted as a stable, where breweries' workhorses could rest after pulling heavy wagons of beer up and down Cincinnati's hills.
This particular home likely remained a residence until just after the highway system was built, speculates Warminski (I-275 is close by). After, it was used for commercial purposes—including as a music school—before falling into a state of disrepair. In 2008, a Cincinnati architect-turned–builder–and-general contractor bought the place at auction and began restoring it. In 2016, the Cincinnati Preservation Association awarded him for his rehab work.
Since then, the structure—still zoned for use as a business—has served as an event venue, but would work equally well for law or medical offices, an art studio, or even, says listing agent Steven Hromadka, a brewery—an option that would certainly pay homage to the structure's roots.
Click through our gallery to view more photos of this home:
Facebook Comments