In 1889, Thomas Mcilvain was a bona fide captain of industry. His downtown firm, McIlvain & Spiegel Boiler & Tank Co., was part of the manufacturing boom that propelled the city into a new century (they outfitted Cincinnati's famous Queen of the West steamboat). But it was across the river in Newport where McIlvain decided to build his magnificent six-bedroom home. The Queen Anne–style house was a testament to McIlvain's life and work, and it's also where he embedded a permanent tribute to his wife and daughter in a set of stained-glass window portraits.
From the street, you can clearly see Mrs. Ann McIlvain's portrait in the center of the drawing room's half-circle stained-glass window. And the McIlvains's daughter, then-17- year-old Clara, is in the twin foyer window dressed as Little Red Riding Hood. The pair were the first women to live in the home, and their enigmatic portraits set the property apart among Newport's stock of remarkable historic homes.
Ann McIlvain died in 1895. Thomas remarried and relocated to Florida, where he died two years later. After his death, there was a sensational estate fracas involving the validity of his marriage to new wife Catherine (who was his sister's daughter). Thanks to state incest laws, Catherine's claim to the estate was caught up in court for some 20 years before it was finally denied.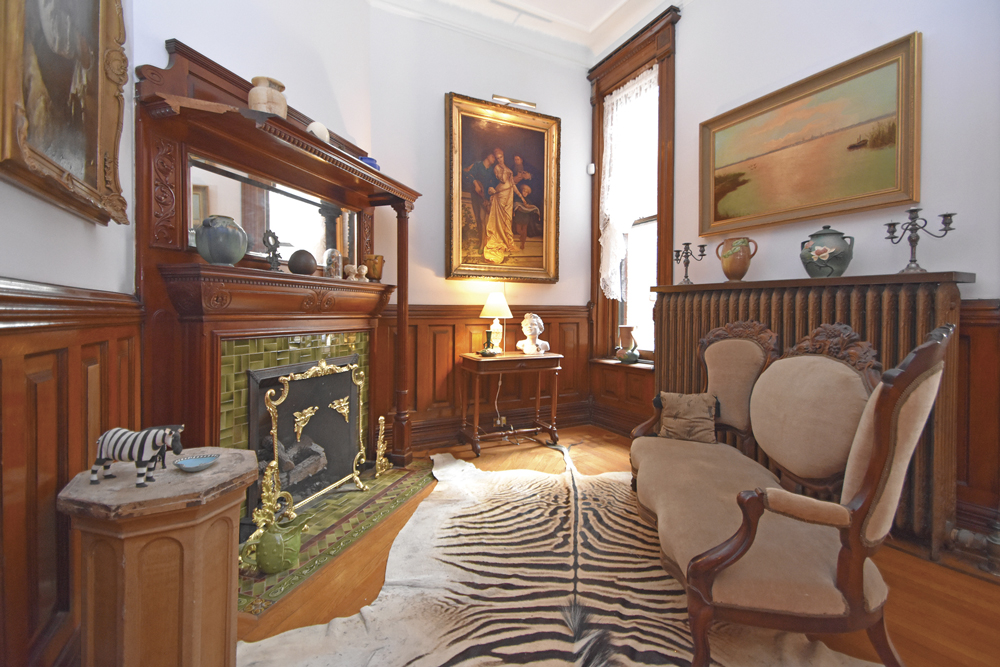 The home, grand as it was, had begun a steady fall from grace. It became a boarding house, was subdivided into apartments, and ultimately descended into complete disrepair. By the time current owner Jim Price bought it in 2014, there were animals living on the third floor and four-foot maple trees growing out of the gutter. "It was in very bad condition," Price recalls. "Squirrels had eaten through the door." And those portrait windows that gave the home such a vivid personality? They had been sold away. But Price, a professional contractor, was determined to restore the home to its former glory. He tracked down the windows in Portland, Oregon, by way of Tulsa, Oklahoma, and returned them to their original places so that Ann and Clara McIlvain could once again hold court on Overton Street.
Facebook Comments