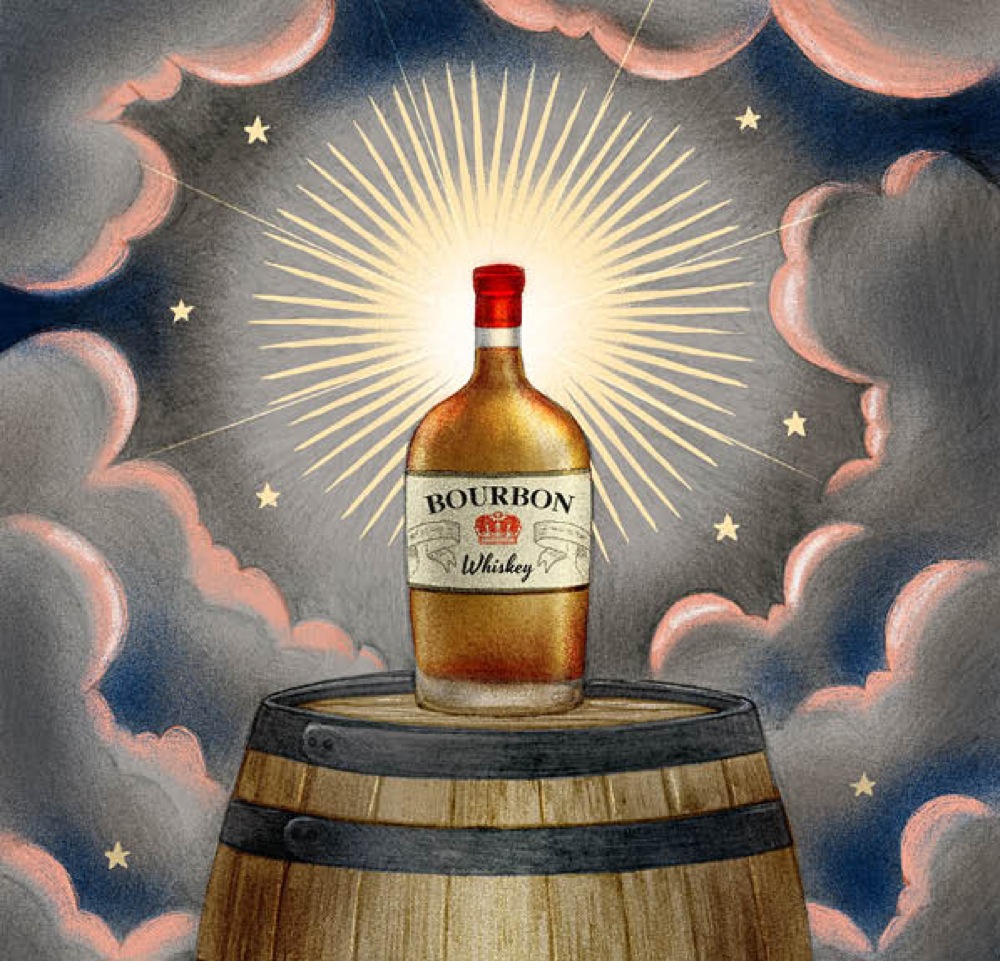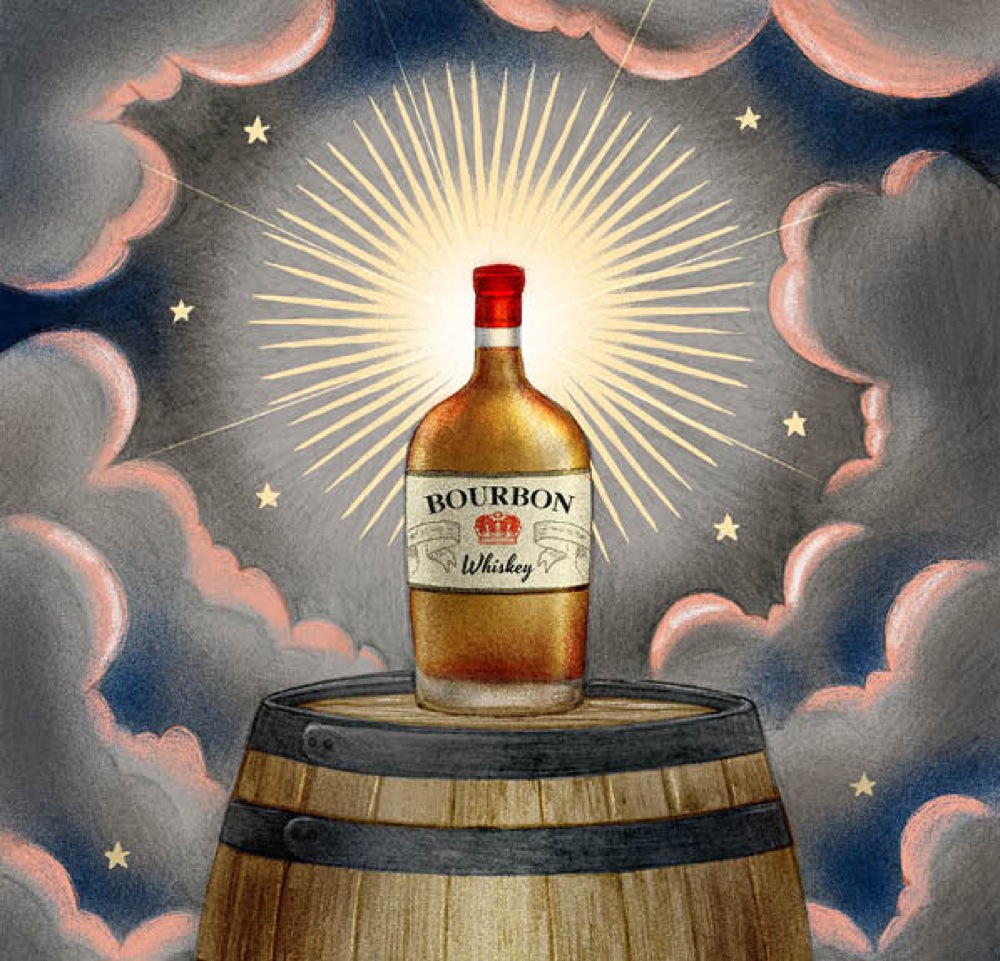 Editor's note: A few days after the print edition of this story went to press, all claims were dismissed in the lawsuit regarding ownership of the bourbon removed from Cork 'N Bottle in 2013. According to Stuart Dornette, a lawyer at Taft Stettinius & Hollister who represented Gordon Hue in the case, the bourbon will be split 50/50 between 3G's Corporation, which now owns Cork 'N Bottle, and the Hue siblings, with the exception of Tim Hue. Reached for comment, Gordon Hue said a decision had not been made on how distribution would be handled among himself and his five other siblings.
---
To appreciate the galloping unicorn that is A.H. Hirsch Reserve Straight Bourbon Whiskey—or The Best Bourbon You'll Never Taste, as the author Charles Cowdery titled his book on the subject—it may help to consider the nature of millennial bourbon and its lore, beginning with a tornado.
In 2006, a tornado came along and tore the roof off of Warehouse C at Buffalo Trace in Frankfort, Kentucky, exposing two floors of bourbon whiskey barrels (all bourbon is whiskey, but not all whiskey is bourbon) to the elements. Typically, the most promising barrels are left to age on lower floors, where temperatures are cooler in summer—no one ages whiskey in the sunshine, or at least no one did in 2006. But severe weather is the mother of invention. When the barrels' contents were sampled about five years later, they turned out to be something special. Not least because, with a tornado now part of their history, they contained that transcendent ingredient that elevates a quality bourbon: Beyond a nose of chocolate or fruit, earthiness or spice, it is infused with a story.
Buffalo Trace named it Colonel E.H. Taylor Warehouse C Tornado Surviving Bourbon—quite a mouthful!—and it is not just quite rare. It is nearly impossible to procure, if not entirely extinct by now.
I first heard of Tornado while discussing the super-heated bourbon scene with Molly Wellmann, who owns Old Kentucky Bourbon Bar (OKBB) in Covington, as well as Japp's and Neon's in Over-the-Rhine, and Myrtle's Punch House in East Walnut Hills. At the time, she was giving me a taste of a pair of different rare bourbons with their own myth—Lost Prophet, aged 22 years, and Forged Oak, bottled at a younger age. The first is woody and a little bit sweet, the second brighter and sharper. These are two of the legendary "orphan" bottles from the old Stitzel-Weller distillery in Louisville, where the first barrels of Pappy Van Winkle were made. The tale goes that after the Van Winkle family sold the plant to the multinational liquor giant Diageo, the new managers found some random barrels they hadn't known would be there, bottled them, and ended up with something good on their hands. Wellmann couldn't vouch for the truth of this account, but she knows a good legend when she hears one. And as a professional bar owner and mixologist, she's heard a few.
"There's a lot of people now that come into the bar," Wellmann says, "and they're in the know, and they'll say, 'Do you have any of the Orphans?' Yeah, we have them all."
The stories behind the provenance of the Tornado and Orphan bottles are an essential part of the mystical swirl that drives the bourbon scene in this country. If you've been following the trend you know that bourbon is white hot right now. There are clubs, traders, collectors, specialty bars like OKBB, expensive subscriber events in Louisville, and a new generation of craft distillers. There's also serious debate over whether "bourbon shortages" are a bunch of marketing hooey or a genuine threat to the everyone-is-welcome-in-this-club democratic appeal of America's native spirit—another of the finer ingredients in a good pour. An important part of the enjoyment of bourbon seems to be simply talking about it.
"Eighty percent of what sells the bourbon is the story behind it," says Wellmann. "I have a lot of craft distillers ask, 'What is your biggest advice for how we can sell this?' And I'm like, 'Get me a good story.'"
---
The bourbon scene is much more democratic than, say, the world of wine connoisseurship—overall, it's less expensive, and it has folk mythology behind it. And yet, in no small part, the intense interest in bourbon is about wanting what you can't have, and in its more vulgar iteration, wanting what other people can't have. In short, supply and demand. There's also a collectors' aspect to the scene, which intersects with the sense of community shared by craft-bourbon seekers. Jay Erisman, formerly the resident whiskey expert at The Party Source and now vice president of New Riff Distillery in Bellevue, has watched the scene expand over the last 15 years, and from his perspective bourbon and rye have gained the kind of acceptance craft beers now enjoy—which is not to say that the famous ones are easy to find. "The days when the great whiskies of yore were just sitting on the shelf at the liquor store are probably gone," he says. "It does not mean that there are not plenty of fantastic whiskey experiences to be had…. I think we are living in a new golden age of American whiskey and, for that matter, all kinds of whiskey, [but] particularly for bourbon."
On the consumer's end, a vital element of the experience is making one's own stories, like my own tale of the time I sipped Lost Prophet with Molly Wellmann with the Drive-By Truckers playing in the background. Because the next time I go to OKBB, Lost Prophet may be buried, an empty bottle. Or maybe the bartender won't have permission to set it out that week. Or maybe he'll deem me unworthy. As Kevin Hart, the beverages director of Boca Restaurant Group, explains, my Lost Prophet may have become a "unicorn"—a bottle so rare "it's like they're make-believe. They're fairy tales. People talk about them but they really don't exist, because they're so impossible to get ahold of."
Which brings us to one of the fleetest unicorns of all: A.H. Hirsch Reserve Straight Bourbon Whiskey. Once at least 766 barrels of this proud pony existed (there are approximately 53 gallons in a standard whiskey barrel). Now there are only a few bottles, none known to be available via standard retail. At online auction and resale sites, prices average about $1,500 per bottle. (To make things slightly more confusing, there is another brand available in stores called Hirsch Small Batch Reserve—it is owned and produced by a company that is named "Hirsch" in honor of A.H. Hirsch, but it is not related to the sacred 1974 batch of A.H. Hirsch Reserve.) Secondary market advertising blurbs describe the real thing as "spicy [with] complex flavors of mint, evergreen, dried apricots, toffee, and a long soothing finish."
According to bourbon expert Charles Cowdery, A.H. Hirsch Reserve was released aged at 15, 16, 18, 19, and 20 years, though the biggest bottling was the 16. If OKBB, which offers a whopping selection of 250 different types of bourbon, has any A.H. Hirsch, they didn't admit it to me. According to the website of Whisky Advocate, the very last of the A.H. Hirsch 16-year bottles were released in June 2009. Here is what one enthusiast related on a blog called Smoky Beast upon first trying it: "Rarely in life has anything so completely lived up to this ridiculous level of anticipation…. A.H. Hirsch was one of those magical moments when you hype and hype and dream and dream, yet in the moment you're still completely unprepared for how awesome the experience actually is. Think sky-diving."
---
You could say the A. H. Hirsch bourbon story begins with the American Revolution, or with the Whiskey Rebellions of the late 1700s, or with Prohibition. For our purposes, it begins in 1974, when bourbon had largely become known as a lower-end drink—inexpensive, often low-quality, something to mix with syrups. There was a glut of it. So much that there are tales of stores of bourbon no one could give away.
Nevertheless, that year Adolph Hirsch, a wealthy, retired distillery executive (born in 1908, he is likely one of the last Jews ever to be named Adolph), contracted for a single batch of about 800 barrels of whiskey at the reputable old Michter's Distillery in Pennsylvania. He may have done this to help out friends who needed investors. Deep pockets are important when it comes to bourbon; it tends to be a long-term investment. Not only must an investor wait two (…or seven…or 20) years before the product may be bottled and sold, they must store it in optimal conditions. It's a forecaster's game, looking that many years out—and those years can be fraught with uncertainty.
Hirsch was an old pro, and the distillers whom he helped finance knew their business, too. They crafted what turned out to be a world-class batch. Then they went out of business, leaving Hirsch in ownership of the 766 or so barrels that remained of what he'd originally commissioned, all but orphaned as they sat in a barn in Pennsylvania—aging perfectly, a forgotten cache—while their owner carried on with his life in comfortable circumstances in Grand Rapids, Michigan.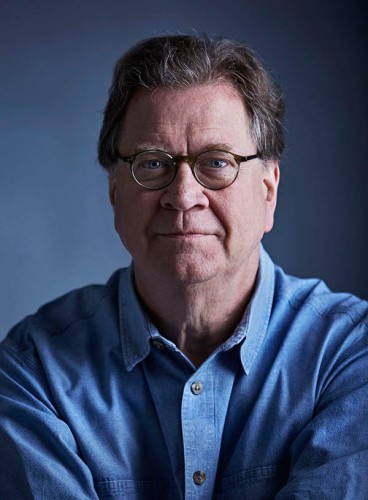 Enter Gordon Hue. Raised in Ft. Mitchell, Hue's family owned Cork 'N Bottle, a shop that specializes in top-shelf liquor, beer, and wine, in Covington. One of seven children, Gordon grew up helping on weekends, entranced by the labels on foreign wines and drawn to the old boys of the bourbon business. From 1970 until 1995, he oversaw day-to-day operations; in recent years, his brother Timothy has served as operations manager. It was a family business, and a successful one; Cork, as it is known, became a landmark.
Kevin Hart describes Gordon Hue as his mentor. "If you want to understand the Kentucky bourbon scene, he is the man who has more knowledge than anyone in this region," Hart says. "Gordy's interesting because he has connections all over bourbon country…he was down there as a young kid running around the rickhouses with Jimmy Russell [of Wild Turkey] and all the boys who are legendary now. And he has an incredible palate.
"What I love with Gordy," Hart adds, "is he always has this young soul. He always has this energy to try something new. He just wants to play."
By the time he had graduated from St. Xavier High School and started at Xavier University, Hue was sure his future was in the high end of the liquor business. At 19, he made his first trip out to California to take a close look at some vineyards; in his early 20s, he began what he later would call "the bourbon project." The aim was to remake bourbon's reputation as a reputable drink worth spending money on, beginning with a more artful presentation that would appeal to connoisseurs.
Hue became a well-traveled middleman, selecting bourbons at different distilleries and either bottling them as single-barrel batches or blending different barrels, taking care with the aesthetics of the label design. And he did this while running Cork 'N Bottle, as well as an upscale wine and spirits shop called Old House. According to Kentucky law, an owner of a liquor store is not allowed to make his own spirits, so Hue essentially had two jobs: running the store and acting separately as a kind of freelance brand-maker. At least, that's the way it was supposed to work.
---
Over coffee at the Contemporary Arts Center's new café, Hue describes the start of his career in bourbon in 1974 or '75—coincidentally around the same time Hirsch's special bourbon was being distilled. "The [U.S.] bicentennial [was] coming up," he recounts. "And I said, 'Let's do a bicentennial bourbon.'" There is Scotch whisky, out of Scotland, the main ingredient of which is barley. And Canadian whiskey, made in Canada of corn and rye. And then there's bourbon, which is made with a minimum of 51 percent corn; must be distilled at less than 160 proof; uses no additives except water; and must be aged at least two years in new, charred barrels made of white oak. (Scotch can be aged in used barrels.) By definition, bourbon is American.
"At that time," Hue says, "there were a number of distillers in Kentucky. They were much smaller and segmented. There was whiskey lying about because bourbon wasn't particularly popular. It had sort of solidified its image as a blue collar drink overall, and vodka was on the ascendancy and Scotch was the sophisticated whiskey. But we were in Kentucky, and bourbon was the American drink—along with rye. But rye had zero presence at that time, and we were always in pursuit of interesting, quality products. So I came up with the idea to reach out and find a unique lot of bourbon that we could put a label on. We developed this bicentennial bourbon label—I don't know if there are any of them lying around anymore. We did it at the local printer."
It did well. "This was our initial foray into specialty bourbon," Hue explains. "It was a success. So we went looking to do some other ones."
This led to collaborations with the legendary Van Winkle family. Hue worked with two generations of Van Winkles and played a role in branding the almost-unicorn Pappy Van Winkle's Family Reserve—the label with the most clout and allure in the burgeoning bourbon scene and very difficult to procure at the retail level, though many restaurants with a decent spirits menu can pour you a shot of the Pappy 20-year bottling for about $60.
---
Hue is tall and bearish, with a rich, layered voice reminiscent of a good bourbon, and a hint of a Kentucky accent, though he has lived on the north side of the Ohio River for over two decades and raised four kids. These days, he runs his own boutique wine import business, wineCRAFT, out of a warehouse in Walnut Hills. Interestingly, for someone who has spent a lifetime in the liquor industry, he is not a drinker. He likes to taste bourbons to see what they're made of. That's his job, part of his calling. But he says he never has a bourbon to relax. This is the way he was raised—liquor was not a big presence at home, despite being his parents' livelihood. He recalls as a kid urging his parents to try some of the fine, foreign wines they stocked in the store, to little avail. Hue's elixir appears to be the business itself—the personalities, the projects, the discernment. It's easy to imagine him as a teenager, tagging along after the master distillers, soaking up their stories, picking up bits and pieces of useful information, and pocketing all of it: recipes, storage conditions, grain types. Which is where that stash of A.H. Hirsch comes in.
Hue had friends in Cleveland. Specifically, Robert Gottesman, who co-owned a distillery. And Gottesman knew a guy who had some aged whiskey. The property where the whiskey barrels lay was being taken by the bank, and the almost-orphaned barrels needed to vacate. About 5,000 barrels were now owned by the bank, but stabled off to the side somewhere was the much smaller portion still owned by Adolph Hirsch.
"[Gottesman] told me, 'It's Pennsylvania whiskey,'" Hue recalls, "because everyone thinks Kentucky is the [best]. And I went, 'Oh. OK, let's check into it [anyway].'" Gottesman arranged for Hue to get samples. "And I tasted the whiskey, and I was like—" Here Hue's eyes widen, and his lips mime a Wow. He was amazed.
"So I went up to Grand Rapids and met Mr. Hirsch, and spent one of the most interesting days of my life with a guy who was born in Germany and [whose] family sent him over after World War I to work for some relative in Chicago. We got along," says Hue. "He felt that I would know what to do with it. He knew it was good whiskey."
The price was $125,000 for the 766 barrels, payable over three years. Hue told Hirsch he'd like to name the whiskey for him. The letter of understanding, signed by Hirsch, his wife, and Hue, states, "I [Adolph H. Hirsch] would agree to let Mr. Hue use my name in the labeling and marketing of the product bottled from this inventory, if he so desires." Hirsch died shortly afterward.
And that's how, on May 27, 1989, Hue came into possession of upwards of 28,000 gallons of "inventory" that soon would become A.H. Hirsch Reserve Straight Bourbon Whiskey. Curiously, only a tiny portion was bound for Cork 'N Bottle. With the market for bourbon still soft over here, Hue set his sights on Japan, where the economy was booming. Japanese investors were buying real estate in the United States at a good clip. (Perhaps you remember the Japanese purchase of Rockefeller Center?) It turns out that Japanese appreciation of American culture helped revive one of this country's most traditional products. "These old releases from these various distilleries and special bottlings—all that was originally aimed at the Japanese market," Hue says.
But the market didn't last long. At the start of the 1990s, Japan's economy stalled, and their importers basically stopped buying bourbon. "So then we were back to selling [A.H. Hirsch Reserve] here," he says. "We did sell to France and Italy, small quantities. The U.K. It was fun to sell it there and see it in famous restaurants in Paris.
"We had somewhere around 10,000 cases, [that] was the original quantity. I was perfectly content to sell it slowly—we long ago had paid for it all. Just let it go out slowly and let the price rise as it goes. And then in 1995, I parted ways with my family business. And so the whiskey stayed there [at Cork 'N Bottle] for various disputed reasons. And they eventually sold it off in bulk to a guy in California. And he proceeded to sell it around the country."
And that was that. Or almost. Preiss Imports of Southern California bought what was left of the A.H. Hirsch, all except for a quantity that Hue says was his private stash, which he stored in the basement at Cork. According to court documents, not much remains of the stash: nine bottles of A.H. Hirsch Reserve, 105 bottles of Van Winkle Family Reserve, and 14 bottles of Old House Bourbon (another brand that Hue created).
One thing to remember about bourbon: while it is aging in the barrel evaporization plays an important role in the development of flavor. A barrel may lose 25 percent of its liquid contents, known as "the angel's share," as it ages. But once bourbon—or any whiskey—has been bottled and sealed it ceases to change. It doesn't get better, and it doesn't go bad. So while the world outside bumped along, prices rose, and Gordon Hue's whiskey waited in storage, slowly and quietly turning into gold.
---
Since 1995, Hue has focused mostly on selling boutique wines through wineCRAFT. He owned a small stake in Cork but was not on the board and did not participate in running the business. (He now controls a 27 percent stake in Cork 'N Bottle.) His brother Timothy eventually took over the shop and opened a second, larger location in Crescent Springs in 2004.
Over that span of time, two other significant developments arose. The Party Source—an enormous liquor retailer that shares a "campus" with New Riff Distillers—opened nearby, in Bellevue. And the bourbon scene kicked into overdrive.
Somewhere in the midst of all that expansion, Cork 'N Bottle fell on hard times—and those nine bottles of now very rare A.H. Hirsch Reserve Straight Bourbon Whiskey landed right in the middle of a financial dispute. There were loans, and later defaults. Gordon himself loaned Cork over $180,000. The Bank of Kentucky made larger loans. At some point, some of the bottles from his stash in the basement—which he says were clearly marked as his and not for sale—went missing. Court documents allege his brother Timothy took them for "his own use."
In March 2013, Gordon moved the 128 bottles of bourbon he considered his out of the shop. He argues they had never been included in the shop's inventory. His brother responded by filing a lawsuit, which is now in federal court in Kentucky. For his part, Timothy Hue claims the bottles belong to the shop and notes that they had been pledged as collateral for loans. According to court documents, the value is estimated to be $1,500 per bottle, totaling $192,000. To add to the legal fracas, Gordon and Timothy's mother, Mary Jane, filed her own claim to the stash before passing away in March. (When reached for comment, Timothy Hue said, "I have no interest in discussing this," before hanging up.)
It all adds up to a lot of money. Just as whiskey was once a substitute currency in pioneer days, once again it has turned into a liquid asset. But this case is not just about money in a bottle; it's about family dynamics, perceived mistakes made years earlier, missed opportunities, advice ignored or misapplied. Gordon Hue says he removed the stash from the basement at Cork because it was "in the best interest of the bourbon," possibly opening a new area of law in which bourbon itself has rights.
In February, the Bank of Kentucky sold it's interest in Cork 'N Bottle to the 3G's Corporation, which now holds the stash, pending the outcome of the case. If the bourbon is determined to be the property of Gordon Hue, as he argues, it will have to be returned to him. If not, it will become the property of 3G's.
---
What will become of the A.H. Hirsch Reserve stash is, for now, unknown. And that ambiguousness only increases its power to enchant. The longer it stays in dry dock, the more expensive it gets. Whoever ends up with it has a lot to gain.
The story will end, some day, when someone finally drinks the stuff. Oh, to be that someone. While reporting this story, I found myself wishing I could try a shot of A.H. Hirsch Reserve—any age, any bottle. I had tried an amazing bottle of Pappy with friends; it was smooth like burning silk. And I tagged along with Kevin Hart on a trip to Buffalo Trace to select a barrel of Eagle Rare 10-year bourbon for bottling and sale exclusively to customers of the Boca Restaurant Group. Hart let me blind-sample the contents of four barrels—all from the same recipe, all aged the same amount of time on the same floor of Warehouse L. They were remarkably different.
But the time I enjoyed a shot of A.H. Hirsch Reserve? That's a fairy tale.
Facebook Comments