For our February 2017 "Lost City" issue, we remember what time, disasters, and the wrecking ball have taken away.
Our mug runneth over with local beers—a bonanza that owes much to 19th-century brewers in Over-the-Rhine. But why? German immigration in the early 1800s boosted the city's population: By the middle of the century, nearly a third of the city's inhabitants were German-born. Those folks brought with them the concept of Gemütlichkeit, essentially friendly, festive good cheer. And that means beer, which helped change cultural mores around drinking. When lagering was introduced in the 1840s, a tastier product was created, which led to a beer boom, with anywhere from 22 to 38 enterprises active here in the late 1800s.
But culture keeps changing. The rise of a temperance movement, spurred by a mix of moralism, xenophobia, and paternalism, backed brewers into a corner, and Prohibition shut many down. After repeal, business built back up, but consolidation and competition from national brewers, including Budweiser and Miller, effectively dismantled the local industry until the rise of craft brews began in the 1980s with Christian Moerlein. These three breweries played key roles in our brewing history:
---
The Christian Moerlein Brewing Company
Moerlein arrived in the U.S. in 1841 with $40 in his pocket and built an Elm Street facility that covered three city blocks. His bottling plant is now home to Rhinegeist.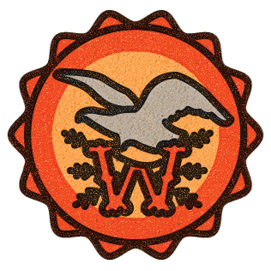 ---
Wiedemann Brewing Company
George Wiedemann established one of the first Northern Kentucky breweries, eventually headquartered at Sixth and Columbia in Newport. It was the lone operational brewery in Kentucky from 1978 until 1983.
---
Schoenling Brewing Company
Cincinnati's first post-Prohibition brewery merged with Hudepohl in 1987. Its Central Parkway facility is now home to Boston Beer Company, which brews Samuel Adams Boston Lager at the site.
---
Illustrations by Adam Howling
Facebook Comments