Expanding from its flagship location in Springdale, Tortilleria Garcia has opened a new sit-down spot in College Hill. With the growing popularity of their tacos and handmade tortillas, more and more customers began asking for seating, says Omar Garcia, owner and operator, so he listened, expanding the Springdale location and adding this new restaurant.
It opened late last month, celebrating Taco Tuesday with dollar tacos and additional menu options, but the focus has always been Garcia's tortillas. There are no shortcuts and no preservatives—and he makes them right in front of you. They know they have a good thing, too: The soft and warm tortillas are doubled up on each taco, so no need to worry about ingredient fallout or rippage halfway through.
Garcia came up with the idea for his tortilleria after buying corn tortillas at a grocery store, not realizing they were moldy until he got home. After a couple more times ending up with fuzzy premade tortillas, he realized there was a need for fresh corn tortillas made the old-fashioned way—how his grandmother taught him.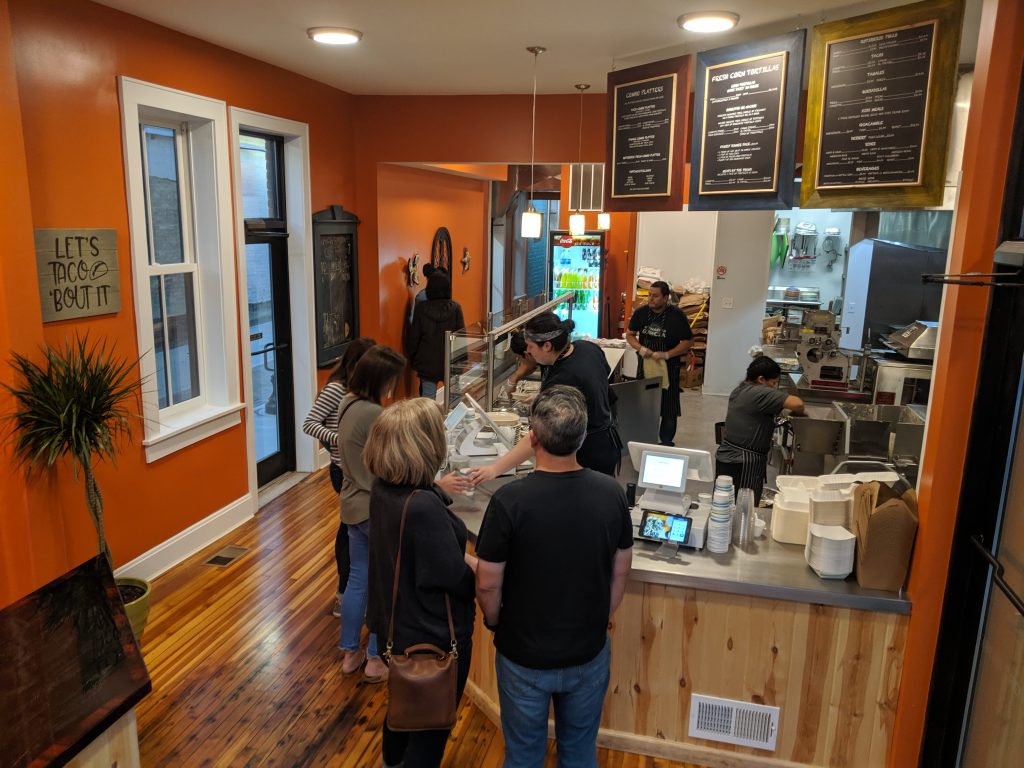 Pushing out upwards of 15,000 tortillas on Tuesdays (and 25,000 on the weekends) means the line works like a well-oiled machine. By the time you make it from the ordering station to the pay station, your tacos are waiting for you. Each is layered with fresh pico and guac; soft and creamy carnitas; chewy, salty al pastor; a garden's worth of veggies. Even though we didn't really have to wait for them, we totally would.
Tortilleria Garcia, 5917 Hamilton Ave., College Hill, (513) 541-0568, tortilleriagarcia.us
Facebook Comments