Nearly 100 years after its inception, the bloody mary remains a morning-after (or afternoon-after, depending) must-have for the bleary-eyed masses, delivering relief by way of vitamin-rich tomato juice and, well, vodka. But would this bizarre beverage have had the same longevity without the toppings, stir-ins, and spin-offs galore that can be found here in our very own backyard? We think not.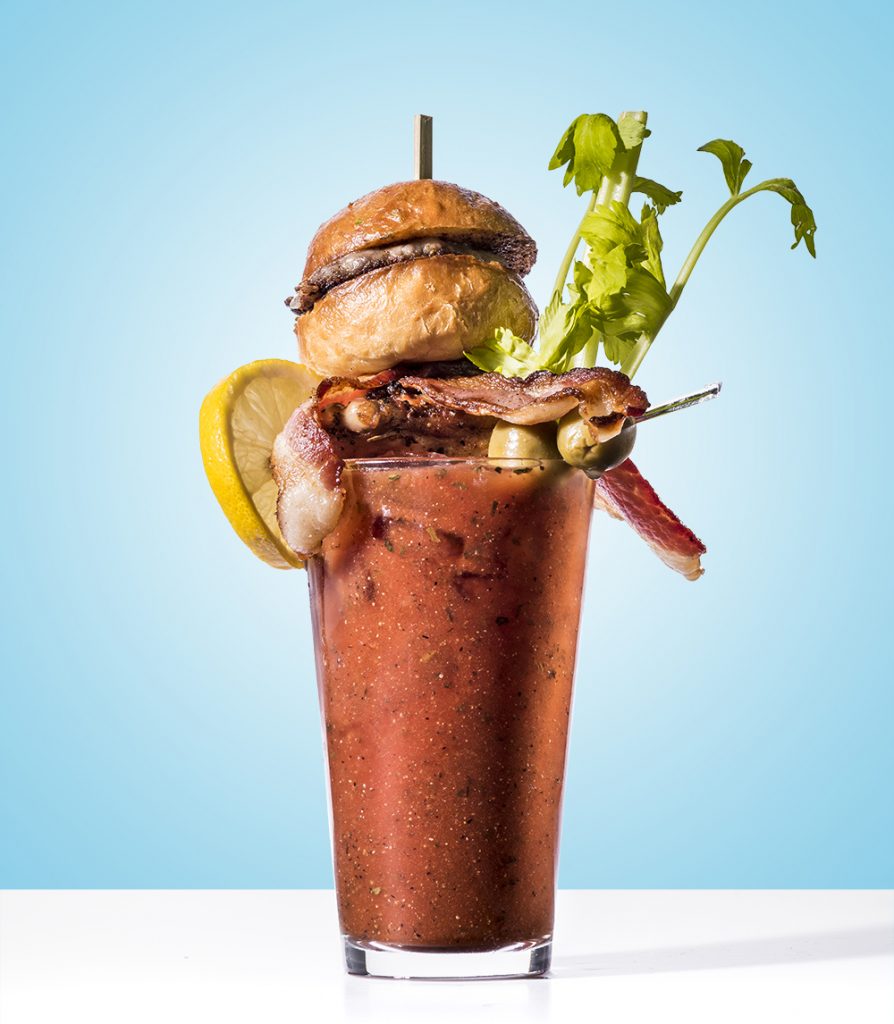 ---
THE CLASSICS: There's nothing wrong with sticking with what you know. Keep it simple at Senate, which delivers just a hint of spice and a bonus mini-beer, or The Hi-Mark, which leans briny with a touch of lemon-lime. Both go easy on the toppings.
SPICE-LOVERS: Some of us simply can't resist a mouth-scorch when given the option. Sartre and Quan Hapa must share those feelings. The former brings the heat with complex notes of miso and cucumber, and the latter incorporates tangy, sweet kimchi.
UNIQUE MIXES: Wander from the beaten path and you'll find some gems, like The Gruff's smoky housemade mix with milk stout and horseradish or Maplewood's verde—yes, green!—blend with roasted tomatillos and its antioxidant-packed Super Green juice, made with spinach, celery, and kale.
DIY: The folks over at Coppin's and Red Feather know bloody marys aren't always one-size-fits-all. Customize to your heart's content at these two establishments' build-your-own bars. Celery, bacon, and pickled veggies are standard fare, but hard-boiled eggs and Funyuns? We're in!
MEAL IN A GLASS: Critics say brunch is only an excuse to day drink. Hush those naysayers! You're getting at least four of the five food groups in Northside Yacht Club's bloody. Newport's Crazy Fox Saloon hauls the groceries, too. Both house-made blends are stacked high with finger foods so substantial the drink becomes the meal.
Facebook Comments