Photograph by Jeremy Kramer
Fare la scarpetta. Directly translated, it means "make the little shoe." Long before I was aware of the clever Italian phrase for the hedonistic sopping up of sauce, I was guilty. In fact, a snarky frat boy called me out on the "proletarian habit" in college. Twenty years on, I sat across from my old college roommate (now an Italian professor) during dinner at Pleasantry and we swiped at one sauce after another with torn pieces of Sixteen Bricks bread while she explained when and how to make haste with said "shoe"—only among friends or after an Italian has initiated the act.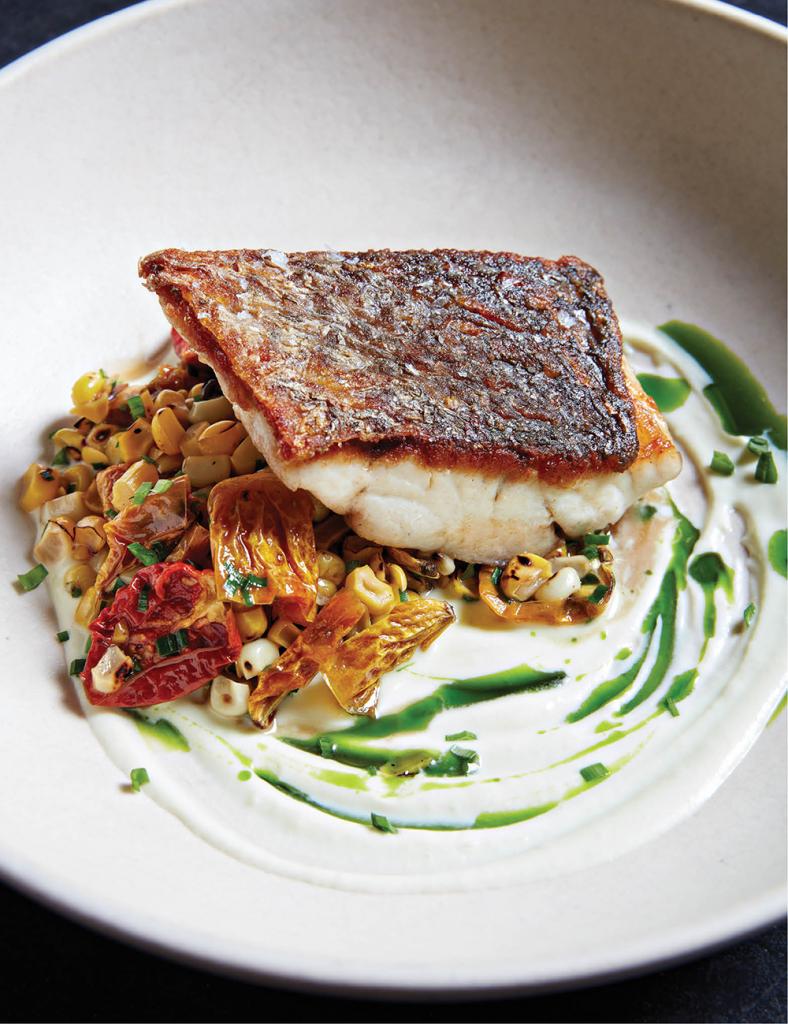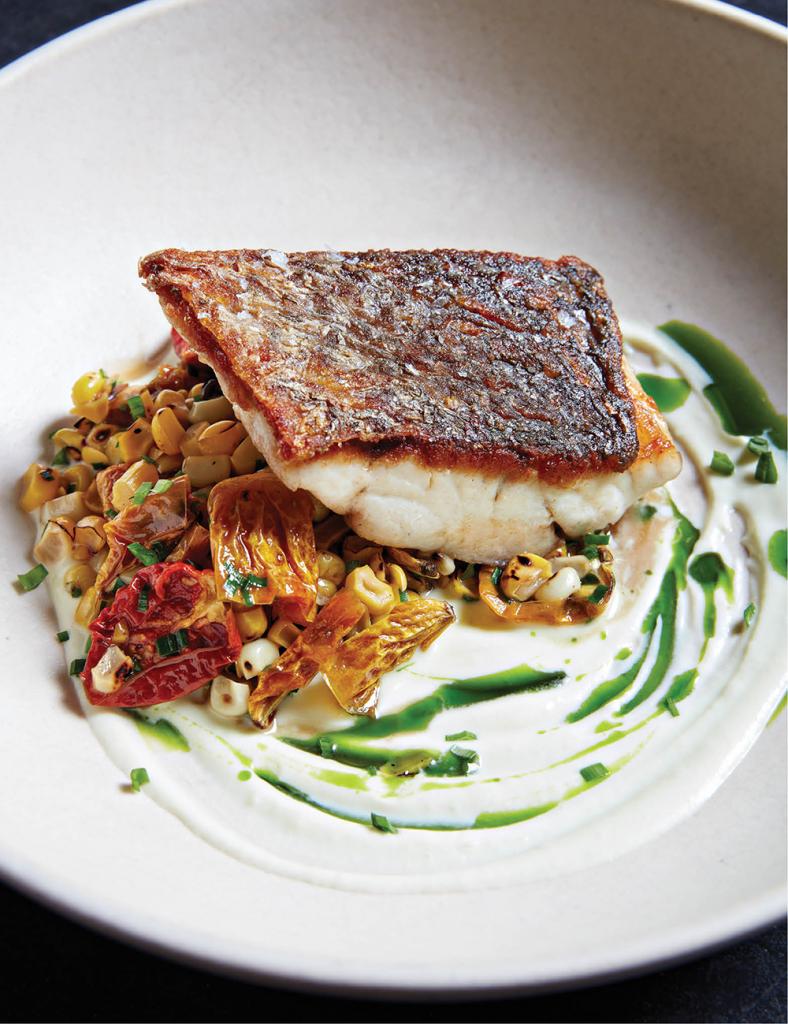 Moral of the story: Don't take anyone outside your inner circle to Pleasantry. Not that you would plan to show up with an entourage. With only 40 seats inside, Daniel Souder and Joanna Kirkendall's snug but spare OTR gem—they serve breakfast, lunch, and dinner like a true neighborhood spot—looks from the outside like another 3CDC-funded twee craft beer and burger emporium. But, as a mom, I needn't remind you that it's what's inside that counts. At Pleasantry that's an engaging and esoteric wine program aimed at broadening your palate, and small plates that are equally ambitious, from a young chef who is one to watch.
Souder and Kirkendall, known for 1215 Wine Bar on Vine Street, credit a visit to the natural wine bar and retail shop Ordinaire, in Oakland, California, with more than a soupçon of inspiration. For the uninitiated, natural wine is created without chemical additives. A complete reliance on natural fermentation yields a product that is pure and honest to terroir and varietal. But because no stabilizers (think sulfites) are added, the wine can be fragile and is rarely transported extremely long distances—like from Australia to Ohio.
Fortunately, Italy (specifically Vitorchiano, 30 miles outside of Rome) isn't considered too far. Living in an autonomous, self-contained community, the Cistercian sisters of Monastero Suore Cistercensi tend by hand a vineyard planted with trebbiano, verdicchio, malvasia, and grechetto grapes. What's most distinctive about this virtuous viticultural venture, outside of the Instagram-worthy handwritten label, is the color—it's orange. More butternut than pumpkin in hue, the grapes are fermented with the skins still on, yielding a super-subtle waxiness. Souder explains that the high acidity makes it extremely food-friendly, almost begging for lighter seafood and salad fare, but still able to hold its own against toasted nuts and blue cheese. Priced at $54 per bottle, it's a wine you'll be hard pressed to find on any other list in town.
But back to Instagramming. If that's your jam, Pleasantry is rife with one squirrel-dazzling distraction after another. The food is more Jacques Pépin than Jean Nouvel, but chef Evan Hartman plates with strong design elements and bold colors in mind. Classic technique and fresh produce anchor an approachable menu—"everything" biscuits with cured salmon, burgers, and chicken salad sandwiches are available at lunch—but he doesn't hesitate to take on assertive flavors such as bottarga (cured mullet roe), yuzu (a Japanese citrus fruit), and salmon roe. Souder describes Hartman as a voracious reader—always thinking and exploring. It shows in his deft use of seasonal ingredients.
Look no further than Hartman's cauliflower with sambal, an Indonesian hot sauce. It's a comforting mash-up of a rich cauliflower and coconut cream schmear topped with a head of sambal-roasted cauliflower, grapefruit segments, toasted cashews, and cilantro. Madhur Jaffrey would surely approve of the traditional North Indian flavors here, yet it all tastes surprisingly current. And for once, an obviously vegan dish doesn't feel like an afterthought: it's suffused with fiery flavor and just the right amount of acid. Understanding how to properly deploy acid is the equivalent of ninja skills in a professional kitchen.
Hartman nails the vegetable quotient again in the seemingly humble but highly addictive smashed brown butter fingerling potatoes with charred scallion crème fraîche and bottarga. It's all the elements of a classic steakhouse baked potato with sour cream and onion, but jazzed up with an umami-bomb of bottarga, nutty brown butter, and that crucial acidic edge from crème fraîche. This is not to say that the proteins aren't something special. Traditionally a much less expensive cut, the small hanger steak was decidedly tender, served with braised cippolini onions and sauteed mushrooms. While the combination read conservative next to some of Hartman's more creative dishes, the execution of all elements was spot-on.
I love a good date night as much as the next girl, but feel free to take the kids along. You certainly won't find any chicken tenders here, but we had no problem getting our littles to devour a juicy burger on a Sixteen Bricks cubano bun topped with pimento cheese and pickles, as well as a generous portion of red drum served with nutty romesco sauce, braised leeks, and an olive relish. (Full disclosure: Mom may have eaten the relish.) The sparkling rose lemonade was the runaway favorite among the underage set, and a smart move by Souder and Kirkendall to offer an interesting non-alcoholic option at a wine bar.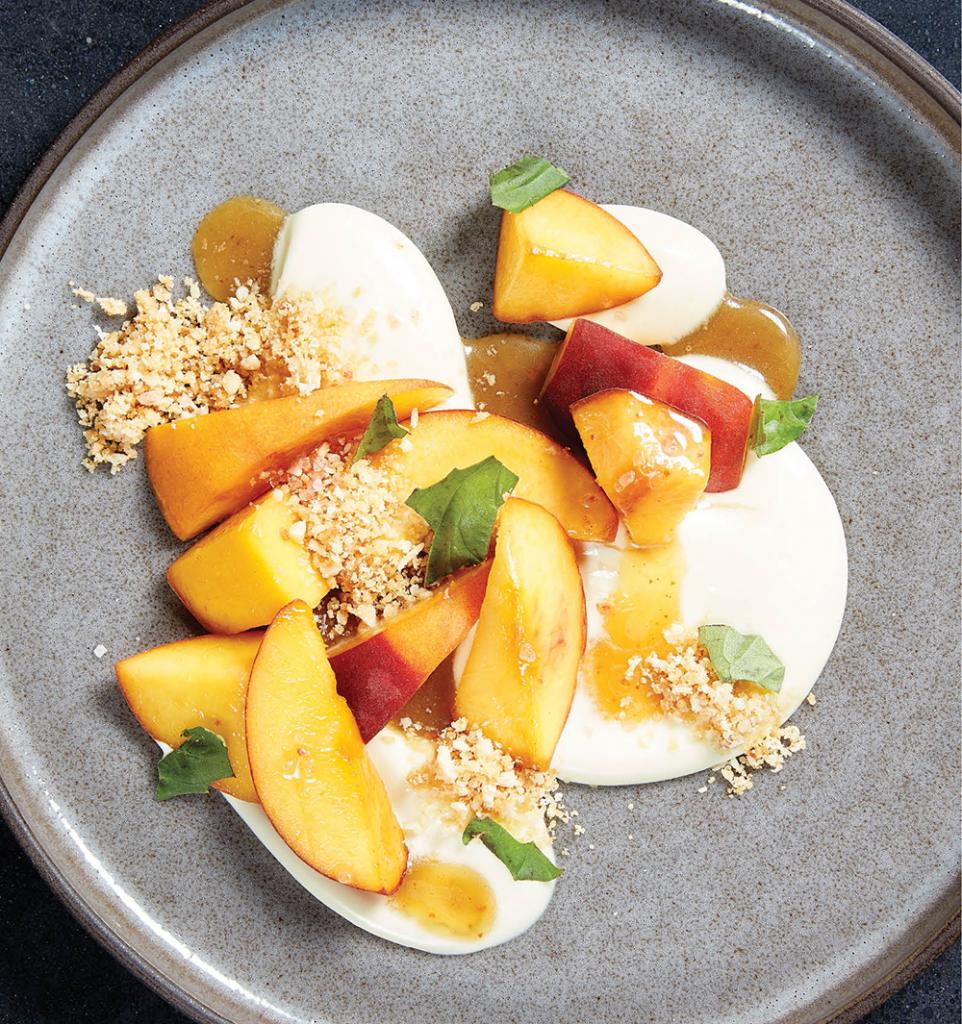 Pleasantry regulars are undoubtedly trying to keep this place secret. I get that; I'm not a fan of waiting 45 minutes for a table either. But with this level of ambition, not to mention affordable price points, it should be a destination. Just order plenty of extra bread. You won't want to waste the sauce.
---
fyi
Pleasantry, 118 W. 15th St., Over-the-Rhine, (513) 381-1969, pleasantryotr.com
Prices: $6 (fried olives)–$18 (hanger steak)
Hours: Dinner Mon–Sat 8–10 pm
Credit Cards: All major
---
The Takeaway
This wine bar has an obvious agenda—to get guests to drink wine crafted with integrity while enjoying their vegetables. Staff is young, and some have more wine knowledge than others, but all were enthusiastic and upbeat.
Facebook Comments