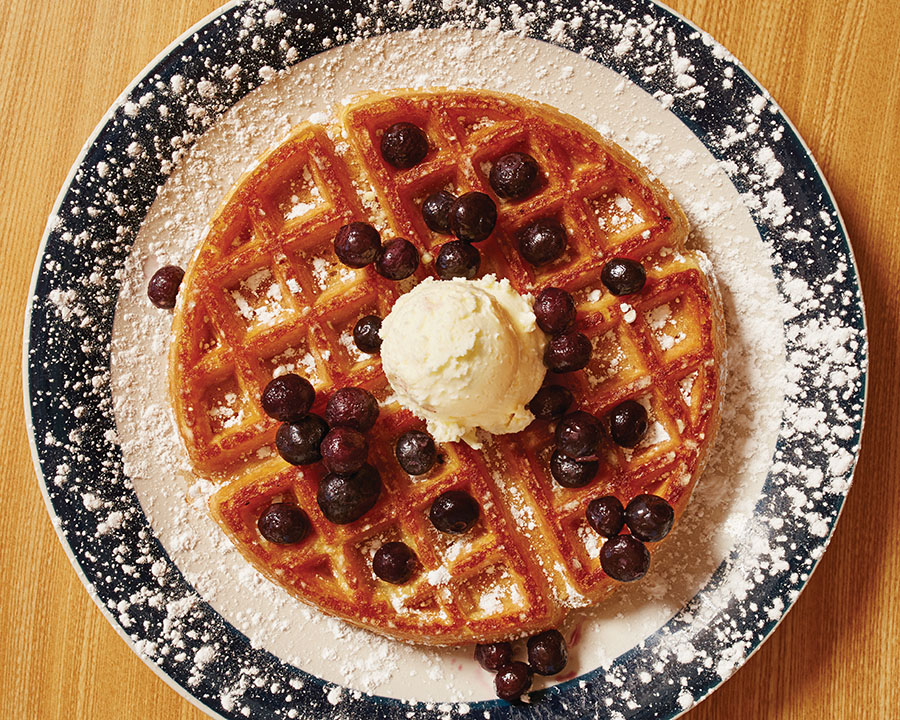 A veritable encyclopedia of vintage diner culture, Parkside Café took over a defunct Frisch's location in Walnut Hills in 2007 and the place has thrived ever since—serving up flawless textbook examples of Americana classics: The eggs (as in Steak and Eggs) take a back seat to a juicy, six-ounce Angus sirloin along side the crispy hash-browns they call Parkside potatoes.
Imagine that plateful your grandpa ate for breakfast back before cholesterol was a dietary abomination. They also nail biscuits and gravy: Big, tender biscuits want to float away, but are brought back down to earth by lovin' spoonfuls of creamy gravy heavy with snappy sausage. Still remember "gluten?" If not, Parkside is happy to re-educate you with fluffy pancakes, crisp Belgian waffles, and decadent French toast.
Looking for lunch? Skip those big salads and head straight for the sandwiches. If you're used to fast food burgers, you might want to duct tape yourself to your seat before attempting to sink your teeth into one of Parkside's third-pound Angus burgers: bold, dripping, and the definition of "meaty." Now if you're looking for "lighter" fare (yeah, right) their turkey melt smothers succulent grilled turkey with melted Swiss. Add a few bacon slices and bookend the mess with two slices of Texas toast. As they used to say in the days before Wikipedia: Open up an encyclopedia and look for "lip-smacking." You'll find a photo of Parkside Café.
Parkside Café, 1026 East McMillan St., Walnut Hills, (513) 221-2026, parksidecafe.info. Breakfast and lunch seven days.
Facebook Comments