What's Right about Oakley?
For Starters, it has all the stuff.
Remember as a kid how your gang would always gather at one particular house? You know, the one with the pool and the plush rec room and the stocked fridge? Now that you're an adult, Oakley is that house.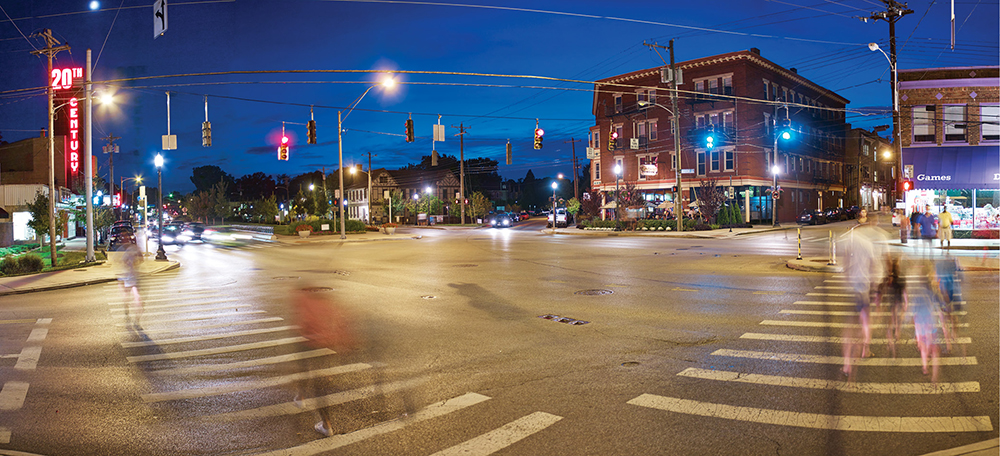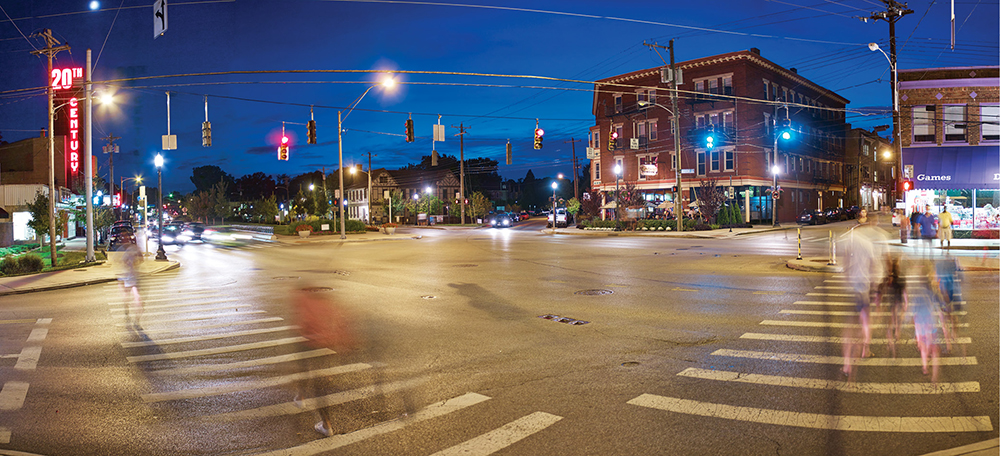 Its central location and easy highway access make heading north or south a snap, and independent retail anchors like King Arthur's Court Toys, Blue Manatee Books, Aglamesis Brothers, and Habits Café have helped attract home buyers over the past decade. The neighborhood has further juiced its destination rep with summertime events like Oakley After Hours and the Oakley Fancy Flea, which take place on the renovated central esplanade. But the last few years have seen an upsurge of hipster-bait businesses that include artisanal popsicles (Streetpops), indie coffee (Deeper Roots Coffee), and upscale eats (Sleepy Bee Café, Red Feather Kitchen, and Rooted Juicery + Kitchen). Now it's an urban-style suburb where listed homes sell within hours. Oakley's CRC pool is getting an upgrade, too: The new aquatic park, scheduled to debut in June 2016, will feature a slide, diving board, and splash pad. "Oakley has embraced my family and this business like you wouldn't believe," says Zach Eidson, who bought Oakley Wines on Allston Street in 2012. This fall, Eidson will uncork The Cellar at Oakley Wines, a 2,000-square-foot bar beneath his shop featuring beer, cocktails, and wine. The only thing lacking? Parking. "Parking is a downside," says Eidson. "But when I get 100 people every Friday night for wine tastings, they're finding a place somewhere."
---
What's Wrong with Oakley?
Two words: Square footage.
The largest Kroger in the city—and the second largest in the world—just opened in the Oakley Station development. Coolness. So…how come it doesn't seem so large in Oakley? It's because with the big boxy buildings for Target, Meijer, Sam's Club, Cinemark, and more around it—not to mention a parking lot that could accommodate a mid-sized community, boulevards the Red Army could parade down, and the supersized Crossroads Community Church campus nearby—one more enormo-edifice easily gets lost in the parade.
Whenever he drives by the 74-acre development that encompasses Oakley Station and two adjacent developments, former planning commissioner Caleb Faux sees one thing: "I still see a development that to me belongs on Fields Ertel Road in Mason, not in the city of Cincinnati." He means it is suburban, meant for driving into from far away, not for living around. For years, the former Cincinnati Milacron site seemed rich with promise; there was talk of a dense, in-filled community. Talk of a Jungle Jim's, a village-like shopping area threaded with sidewalks where people walked. That was in the early '00s. What we ended up with is a vista of forgettable architecture in the middle of one of the otherwise most liveable communities in Cincinnati. Critics talk of back-room shenanigans; they describe a lack of public debate about making the area fit in with the community. In the end, we got the box you can drive your tanker to.
"I see it as a lost opportunity," says Faux. "We don't have very many developable parcels inside of Cincinnati of that magnitude. We could have done a lot more with it."
---
Stats
Population: 10,429 | Median Home Price: $230,900 | change since 2010: 20%
---
Down The Road
The nabe's newest pop-up shop (and Oakley Fancy Flea regular), Gadabout Doughnuts features flavors like chocolate salted vanilla almond, blueberry lemon, and strawberry rhubarb. Owner and resident Karina Rice offers free delivery for Oakley locations and events.
Quince and Quinn's grand new emporium in a former Baptist church feels more Venice Boulevard than Madison Road and offers 9,000 square feet of eclectic furniture, home goods, and accessories as well as design services.
Blue Manatee and Sleepy Bee co-owner Sandra Gross created Brazee Street Studios as a bright and airy urban artists' colony devoted to glass-making, professional art studios, and gallery space on the site of an old tool and die factory.
The new Kroger Marketplace is a behemoth. But, says urbanologist John Yung , "there's a long-term opportunity—those parking lots alone are so massive you might have the opportunity to gentrify them in the future on a human, walkable scale. What if we looked at that drive lane in front more as a street, and then across from it we put in a sidewalk and space for small businesses, restaurants, and apartments with a parking garage in the rear?" It starts sounding like the Oakley we know.
Photographs by Aaron M. Conway
Facebook Comments