---
Main Street Coin
Currency exchange in the U.S. used to be way less Ft. Knox and way more Wild West. Cities and even local banks had the authority to commission and issue their own notes, which were printed in Washington and then sent back to join circulation. According to numismatist Clay Wallen, owner of Main Street Coin, the Great Depression shut all that down. The Banking Act of 1933 (a.k.a. the Glass-Steagall Act) established, among other reforms, the Federal Deposit Insurance Corporation (FDIC) to insure against those pesky bank failures.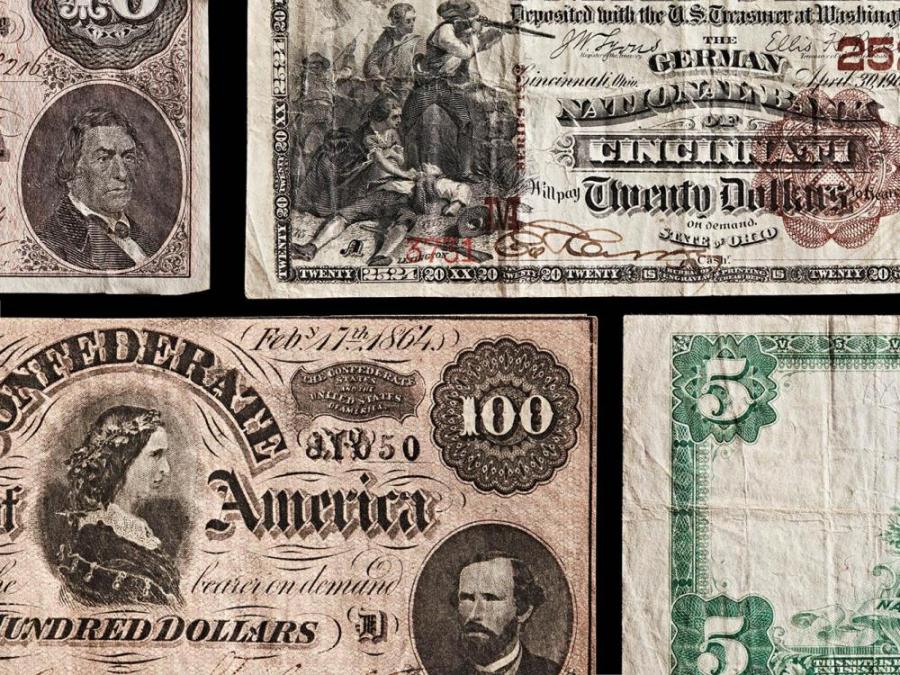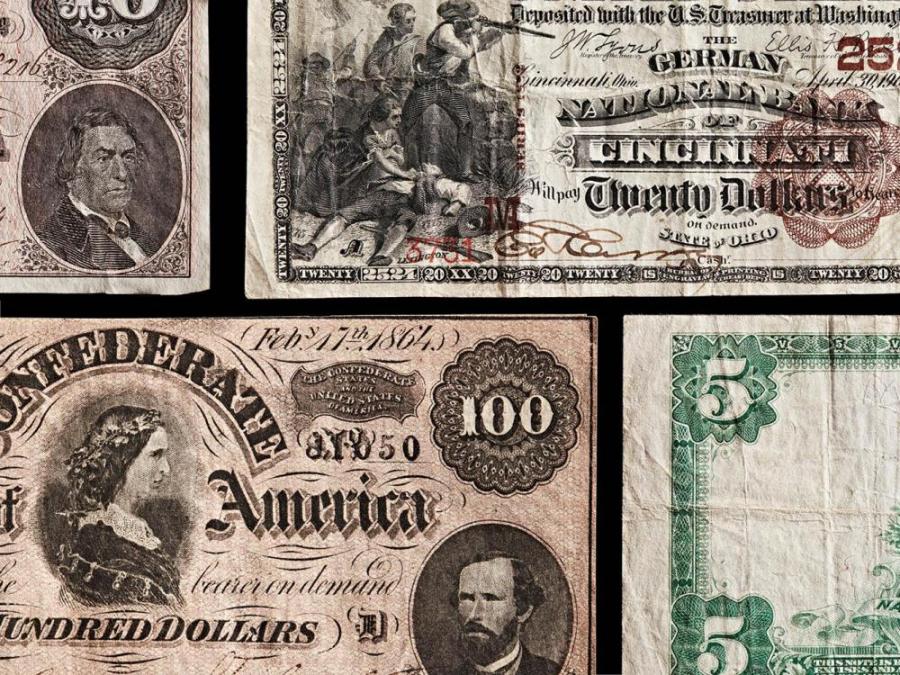 ---
Union Savings Bank and Trust bank vault
If you've attended a wedding at the Renaissance Hotel in the newly renovated Bartlett Building downtown, then you'll know all about that barrel-vaulted ceiling in the ballroom. But what you may not know is that the structure was built in 1901 as the Union Savings Bank and Trust, and that the ballroom was originally the bank's main business floor. And where there's a bank, there's a bank vault. Just one story underground sits a real stunner of a Mosler safe that wouldn't be out of place in the Batcave. Its massive door was engineered to swing at the touch of a pinky finger, with the floor dropping out from underneath to make way. The place is off-limits at the moment, but Russell Wilson, the building's chief engineer, would love to spruce it up and see it join Cincinnati's list of historic destinations.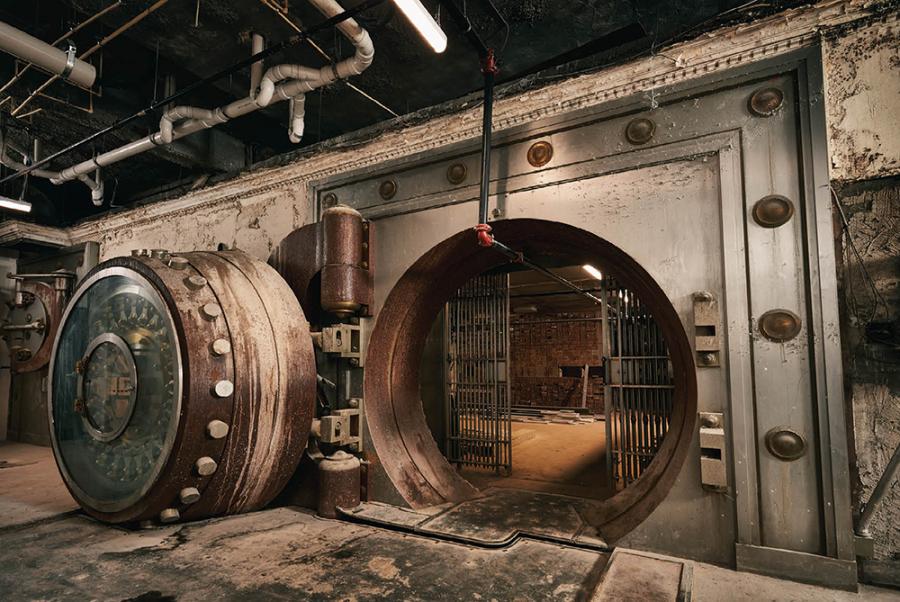 ---
Richter & Phillips
It's easy to forget that the whole point of jewelry is to explicitly display one's wealth. But when you're walking around with $50,000 worth of platinum, diamonds, and emeralds on your wrist, it's hard to interpret any other motive. Nevertheless, in the age of cubic zirconia and other such pretenders to the bejeweled throne, it's nice to see a hunk of sparkling authenticity now and then. This little Art Deco number is in stock at Richter & Phillips—which is currently engineering a move from its East Sixth Street location to the former bank across the street—and was once owned by "a prominent Cincinnati woman" who shall remain nameless.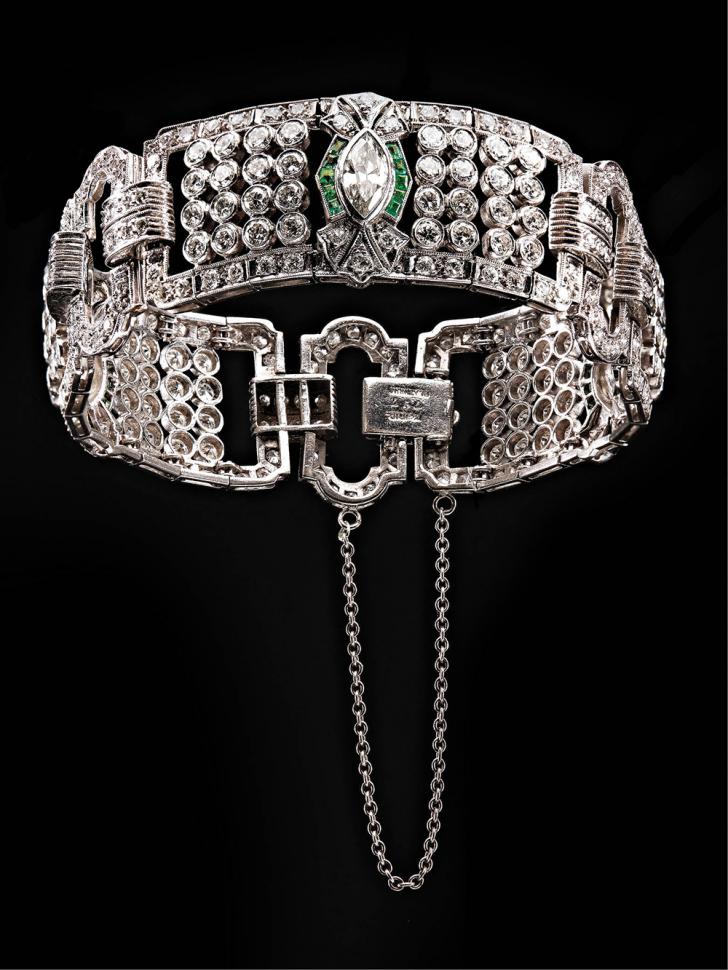 ---
Cleveland Federal Reserve Bank
Ever wonder where the banks do their banking? The place would need to hold tens of millions in cash at any given time and be secure enough to withstand a zombie apocalypse. That's the setup at the downtown branch of the Cleveland Federal Reserve Bank on Fourth Street, which does business with banks from Indiana to West Virginia and holds deposits in a spacious underground vault. The branch also runs quality control for our nation's currency, shredding old or damaged bills and screening for counterfeits. With all that cash floating around, does the Reserve have a problem with theft? "It's just not an issue," says senior staffer Wilmer Jones. The way Jones and his cohort look at it, the stash might as well be Monopoly money. Even so, their uniform pants are designed without pockets.
---
The Cincinnati Club
There was a time when the label "gentleman's club" had a very different meaning. The Cincinnati Club, built in 1924 at 30 Garfield Place, was one such establishment: a business club, hotel, and all-around luxe refuge for the city's elite dudes of the time. It was designed by local big deal architecture firm Garber and Woodward—of Dixie Terminal and Walnut Hills High School fame—and represents that lost lifestyle of swishy, gender-segregated clubs. It's now an event space, so mere mortals can rent out a little corner of the good life—like the Oak Room with its wall-sized mural by Carl Zimmerman.
---
Cashing Out
Hidden in plain sight, these analog machines are relics of a time when cash was king, before credit cards, chip readers, and those dinky Square things that go into your phone. Like Herb & Thelma's National Cash Register model, which has occupied the same real estate at the 77-year-old Covington eatery since 1969. Or the hunky NCR at East Hyde Park's Turner Barber Shop; it was in the shop when it opened in the early 1960s. The other two can be found in the Northside Tavern and Sugar n' Spice, the kinds of places where they're still happy to make change.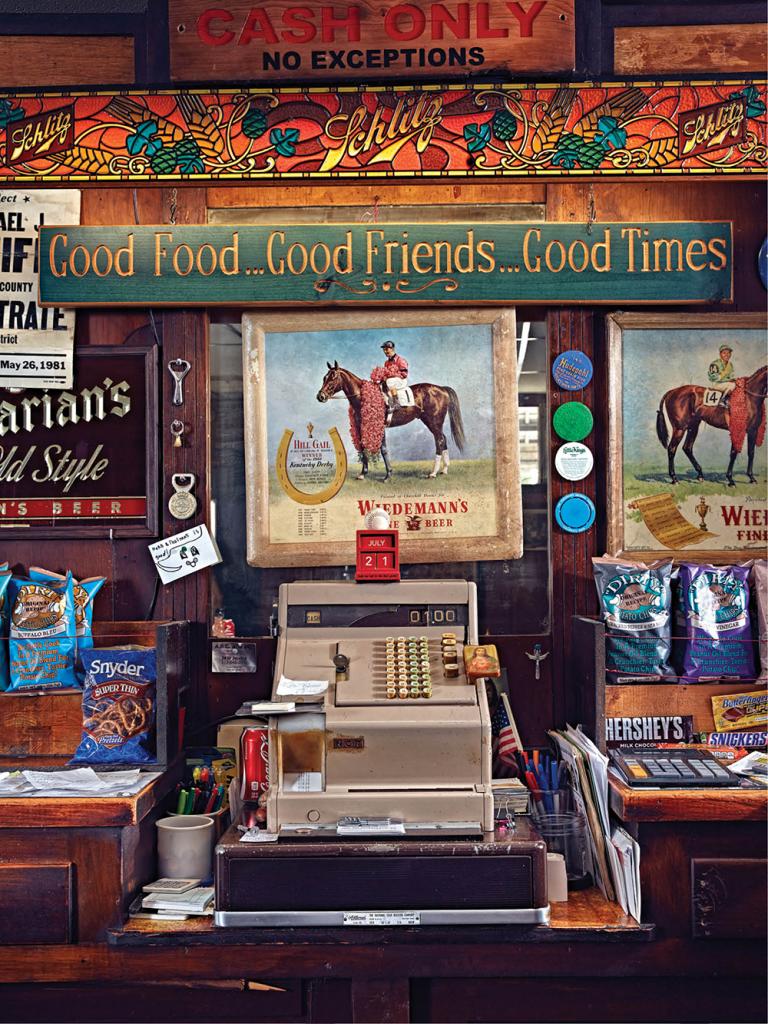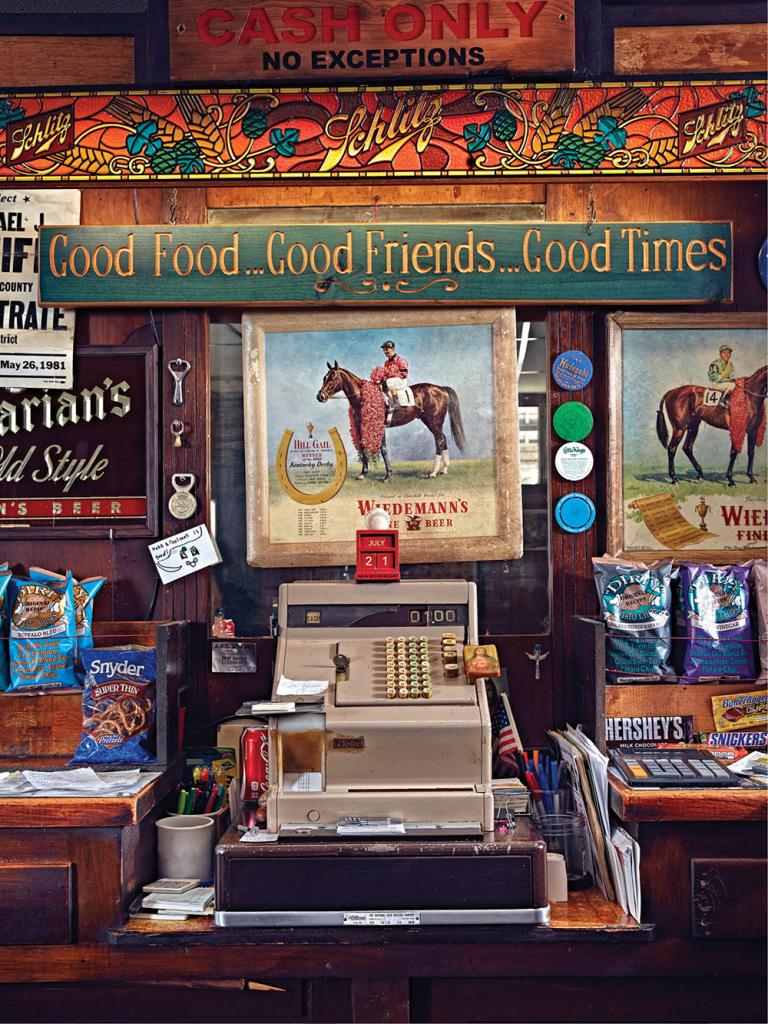 ---
The "Boss" Cox Mansion
This Clifton Gaslight building has lived a few different lives (including 58 years as a Pi Kappa Alpha frat house), but it started as a showpiece home for notorious Cincinnati councilman George B. "Boss" Cox and his wife, Caroline. In accordance with his profile as a highly connected (if thoroughly corrupt) political player, Cox secured the most prominent architect of the day, Samuel Hannaford (see: City Hall), to design his Italianate home. The couple moved in in 1895. The building found its way to the National Register of Historic Places in 1973—a stamp of legitimacy that Cox would likely have found amusing—and now serves as the Clifton branch of the Public Library of Cincinnati and Hamilton County.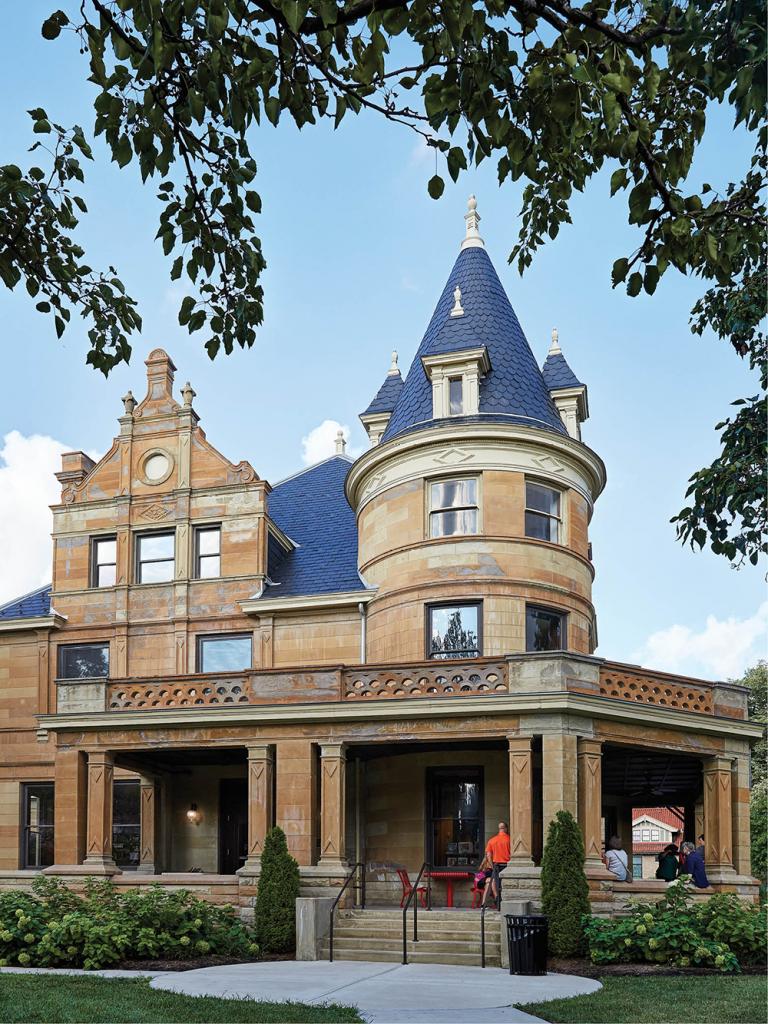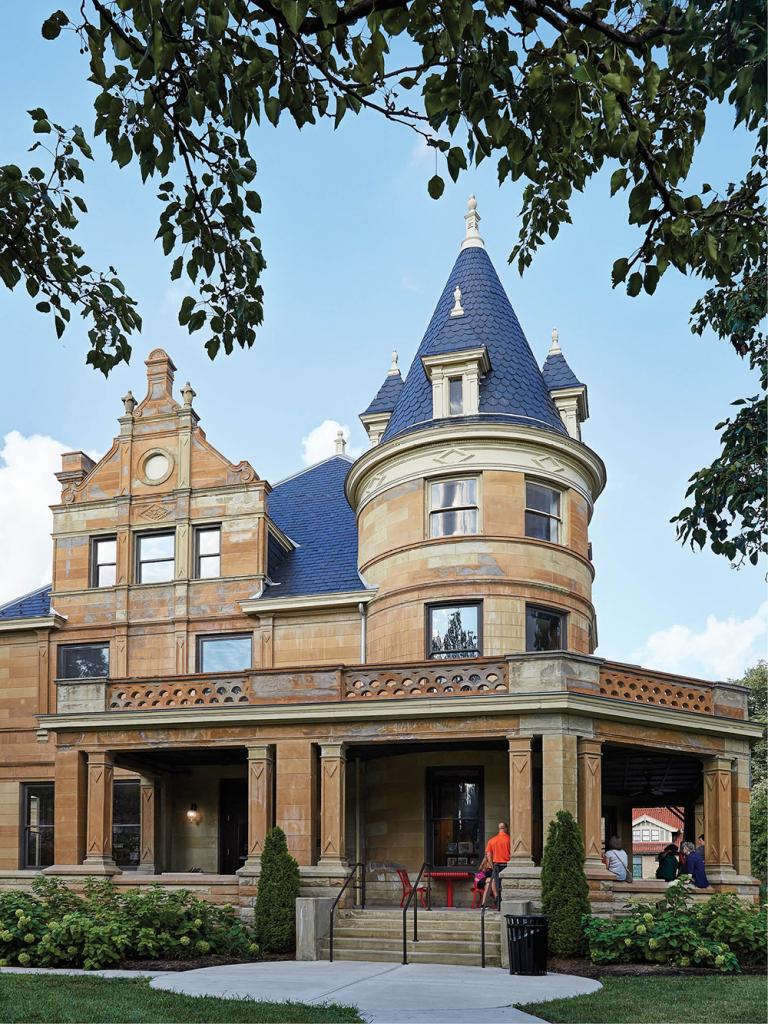 Facebook Comments