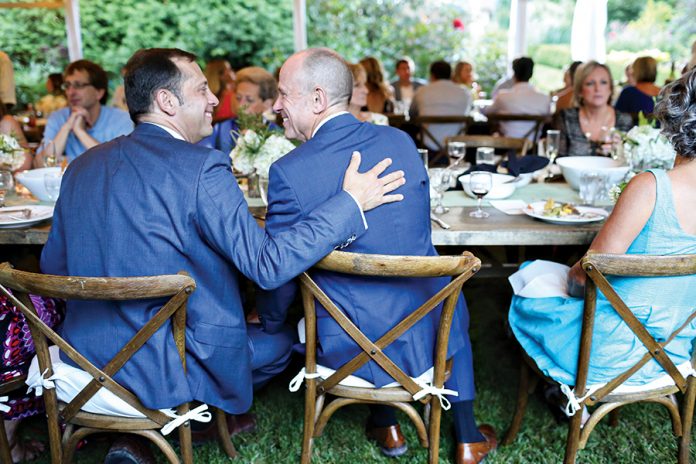 Photography by Anna Ahern, Anna K Photography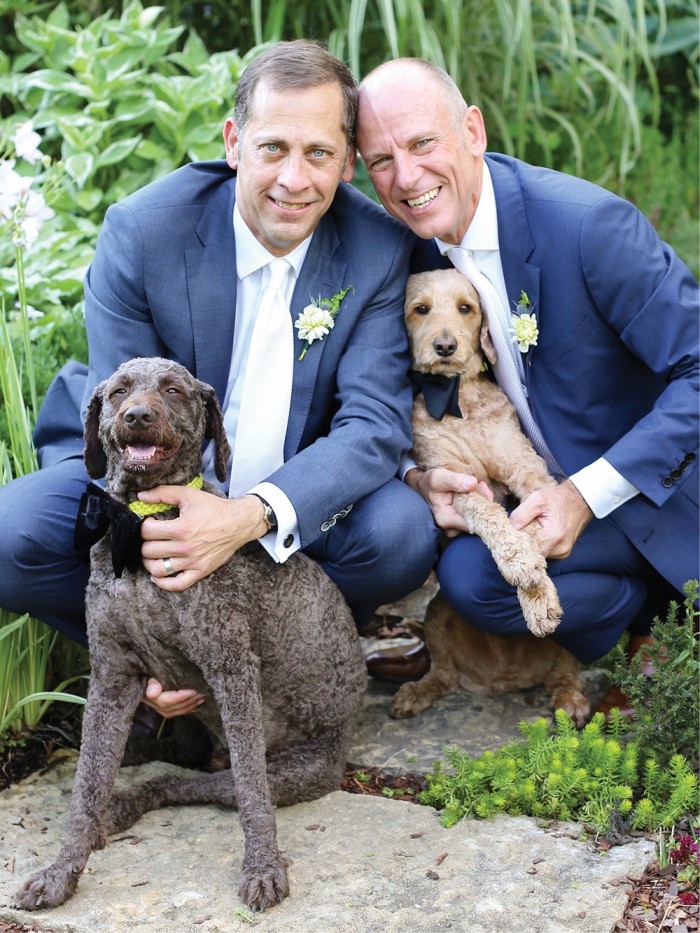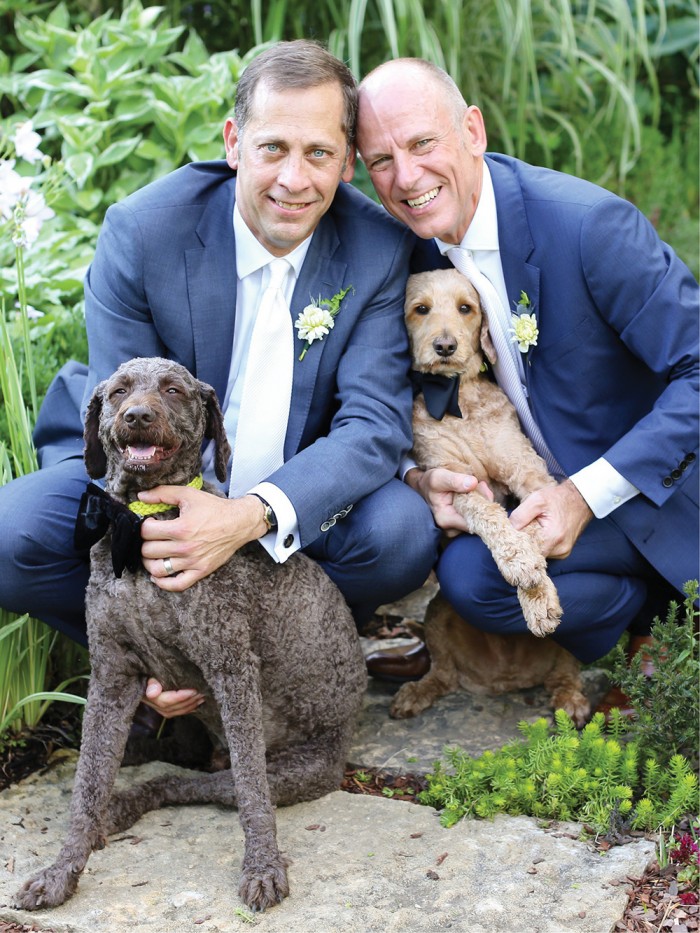 How do you plan a wedding that accommodates your particular tastes in both decor and food—and that represents your long life together? You have it at your own house, that's how. Of course, it helps when your Amberley Village home has a manicured garden large enough for 122 guests. And it definitely helps when you come upon a vendor with the skill and enthusiasm to execute your vision.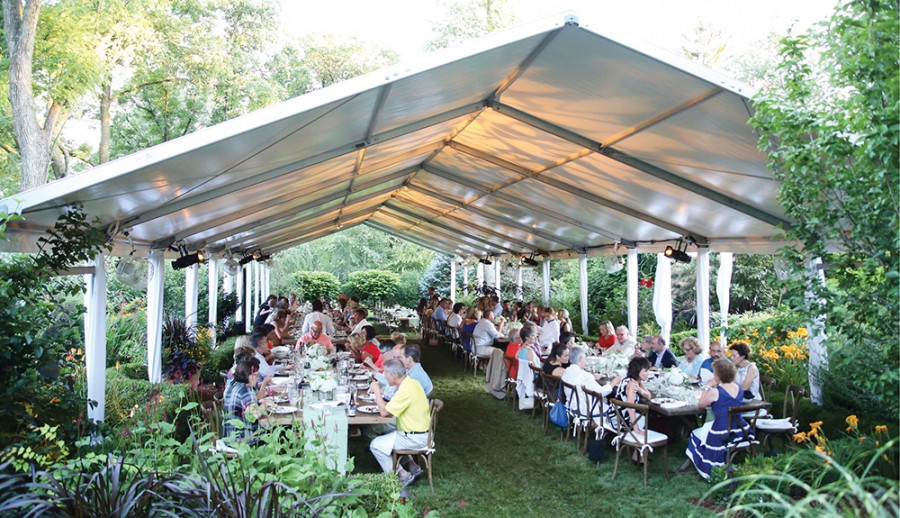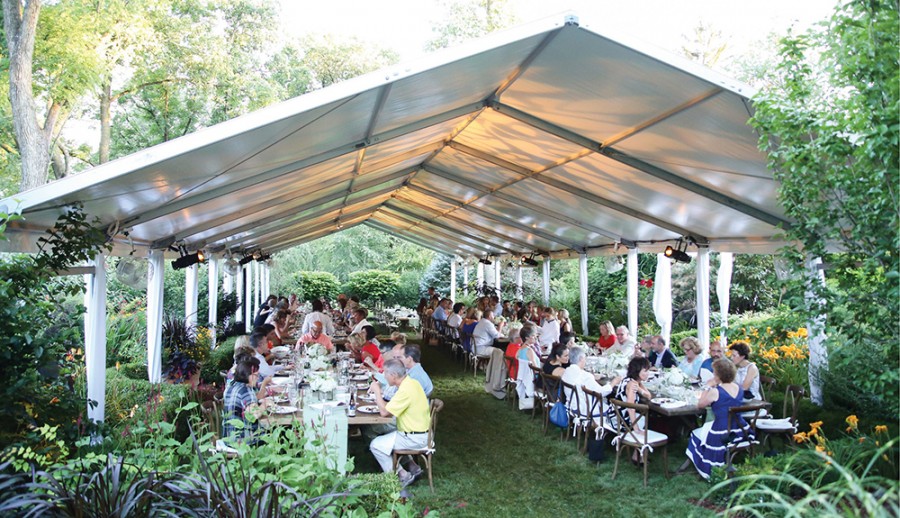 Jay Shatz and Stan Elliott had spent more than 23 years together, but they didn't want to make it official until same-sex marriage was legalized in Ohio, which seemed like a long shot. Eventually, they lost patience and set a date, quickly settling on their anniversary of July 14. That decision sparked a set of coincidences that would make the day remarkable. For starters, a friend informed Shatz and Elliott that they had unwittingly chosen the night of the 2015 MLB All-Star Game, so they hustled to book a block of hotel rooms before thousands of fans descended on downtown. The accident was a happy one: Family and friends visiting for the wedding had plenty of fun events to fill out their week in Cincinnati. "And the city looked great," Shatz says.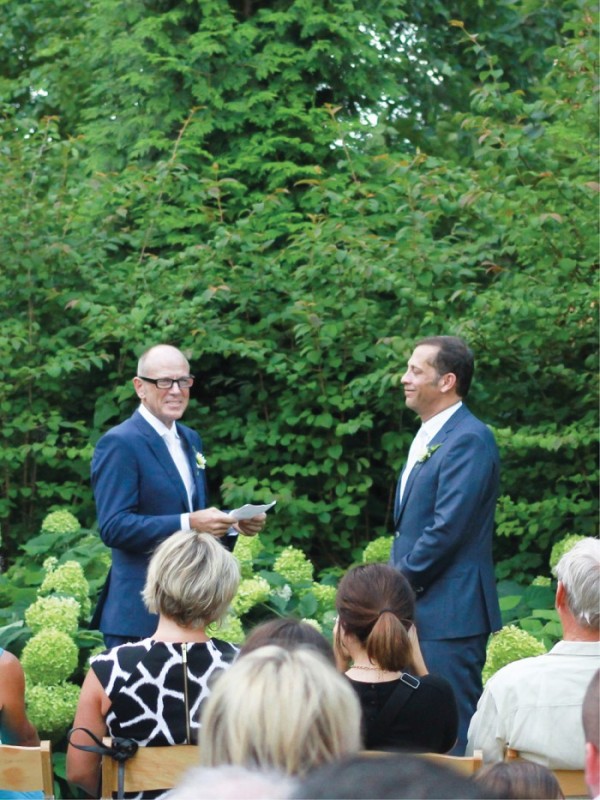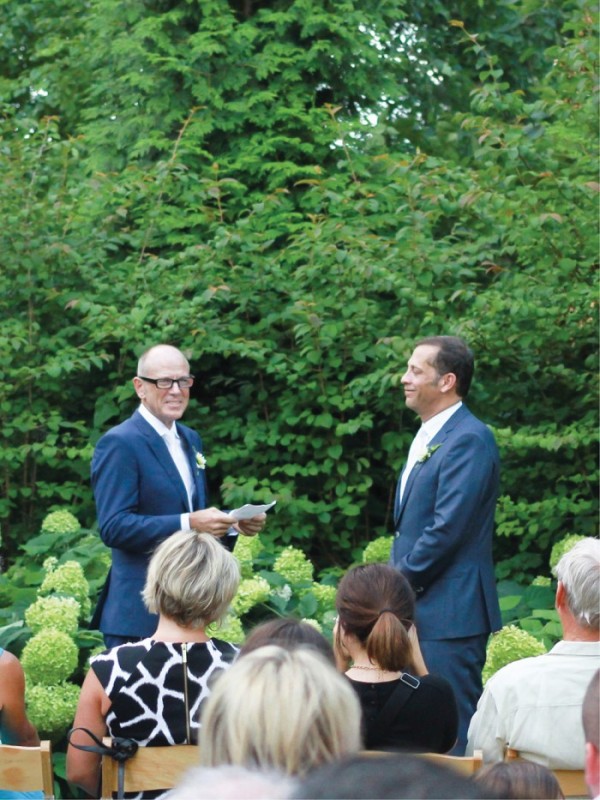 The date was well-timed for another reason, too: On June 26, 2015, fewer than three weeks before the couple's wedding day, the Supreme Court of the United States ruled in favor of same-sex marriage, instantly striking down previously held bans in states like Ohio. The Shatz and Elliott pseudo-wedding had become the real deal.
When they chose their backyard for the event, Shatz and Elliott knew they'd need a tent. But Elliott was nervous about his English border garden. The large space is his pet project, filled with neat beds of ferns and wildflowers, rows of hedges and evergreens, and mature hydrangeas. They relied on All Occasions Event Rentals to build a dining space in the garden without trampling it. The tent sheltered a large table and gave guests an intimate farm-to-table-style dinner space. The resulting event was intensely personal: a celebration of two lives with the unlikely backdrop of a landmark civil rights decision.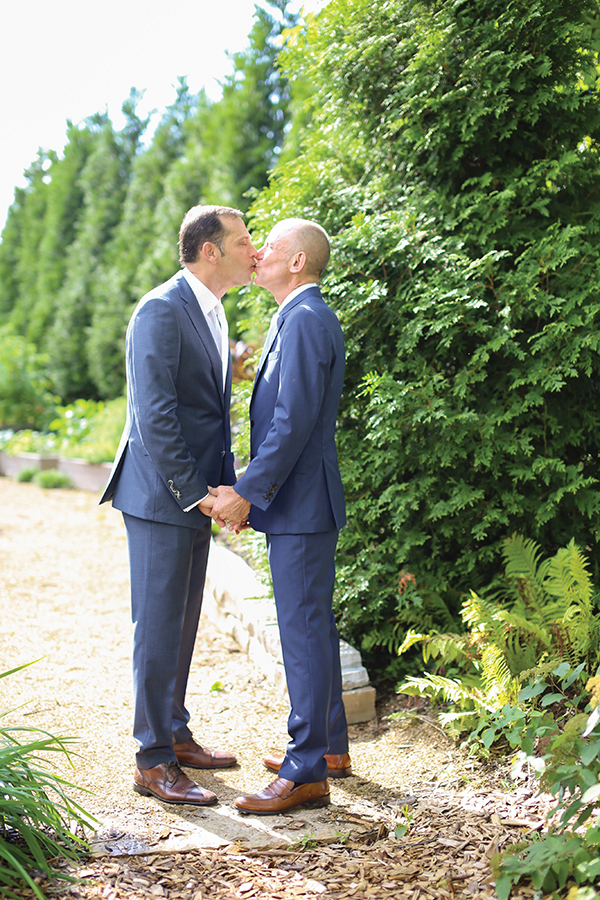 Vendors
Wedding Date: July 14, 2015 Wedding Planner: Brigid-Horne Nestor, i-do Weddings & Events Furniture and Tent: All Occasions Event Rentals Catering: Jeff Thomas Catering Cake: A Spoon Fulla Sugar Suits: Hugo Boss
Facebook Comments