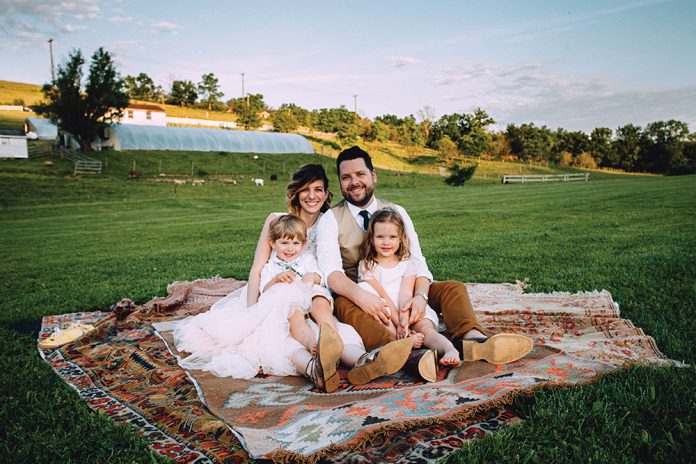 Photograph by Best Day Ever
Ben Nunery is Internet-famous. If you were awake and on a computer in late 2013, you know the deal: Ben lost his wife Ali to lung cancer in 2011, a little over a year after the birth of their daughter, Olivia. He lived in the house he bought with Ali, where Ali's sister Melanie Pace, of Loft 3 Photography, took their "first look" wedding photos back in 2009. Ben eventually decided to sell the house, but not before he and Pace took new photos with then-3-year-old Olivia in many of the same poses from his wedding shots. The photos are beautiful, Olivia is impossibly cute, and the story feels both sad and hopeful. Pace then posted the photos to her blog and the next thing Ben knew, he was on the Today Show. Turns out, that's the least interesting thing about him.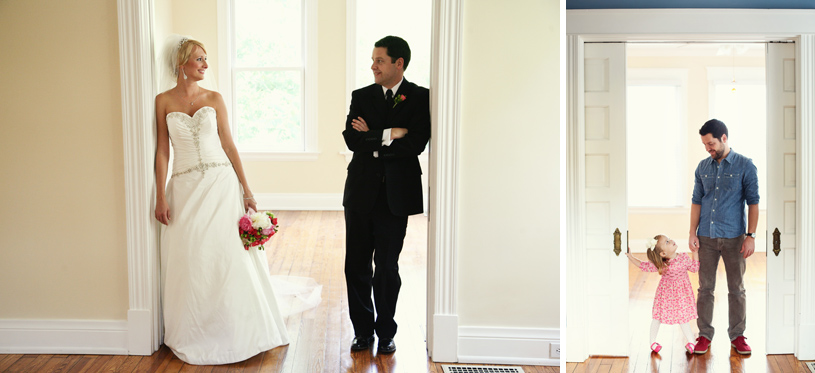 ---
On December 2, 2016, I sat with Ben and his wife, Lesley Amann, in the lobby of Clifton's Good Samaritan Hospital. Their five-day-old son Nash was upstairs in the hospital's Newborn Intensive Care Unit. His remarkably composed mother assured me that he would be going home soon. How did they get to this moment? It's a journey that feels at once impossible and inevitable.
Ben and Lesley were college friends at Western Kentucky University, part of a graphic design cohort that included a student named Mike Amann. They all settled in Northern Kentucky after graduation. Ben launched design firm Powerhouse Factories with Mike. Lesley worked as a designer, and married Mike in 2007. Along the way, Ben and Mike had a falling out. Mike created the design firm BLDG. Ben stayed with Powerhouse. Though Lesley and Mike attended Ali's 2011 funeral out of respect for Ben, it seemed that Lesley's long-standing friendship with Ben might be over.
In 2012, Lesley became pregnant with her and Mike's first son, Kaizer. Then, when she was eight months along, Mike was diagnosed with neuroendocrine cancer. The coincidence was staggering. Lesley had just watched her friend lose his wife to cancer. Now she was facing the same fate, with her own young child in tow.
On November 10, 2013, Mike passed away. Soon, Lesley and Ben realized that they could help each other. They started attending church with their kids and going out for brunch. They built a new friendship, and it didn't take long for a romance to emerge.
Once they realized they were right for each other, Ben and Lesley wasted no time, marrying on June 10, 2016, in a small ceremony at a friend's farm. And in a true gift to their guests—60 or so friends and family members who had seen them through the worst of times—they announced their new pregnancy at the reception.
---
---
Vendors
Wedding Date: June 10, 2016 | Wedding Planner: Social Design & Events | Flowers: Marti Heard Designs | Cake: Holtman's Donuts | Bride's Dress: BHLDN | Groom's Suit: J. Crew | Children's clothes: Zara and J. Crew | Ceremony/Reception: Neltner's Farm | Event Rentals: Queen City Vignette | Music: Comet Bluegrass All-Stars | Catering: Eli's BBQ, Eight Ball Brewing
Facebook Comments