Image courtesy Music Hall
For more than two years, Music Hall has undergone a massive $135 million renovation. On October 6, the Cincinnati Symphony Orchestra will show off the space's newly tuned acoustics with a program featuring music that's both celebratory (Beethoven's Concerto No. 1) and anticipatory. Jonathan Bailey Holland's composition will strike a slightly different tone.
Holland, who also composed a piece for the opening of the National Underground Railroad Freedom Center, was given free rein from the CSO to create a piece befitting the occasion. After more than a year of work, Holland's piece, which clocks in at about 12 minutes, will make its world premiere as part of Music Hall's Grand Opening Weekend.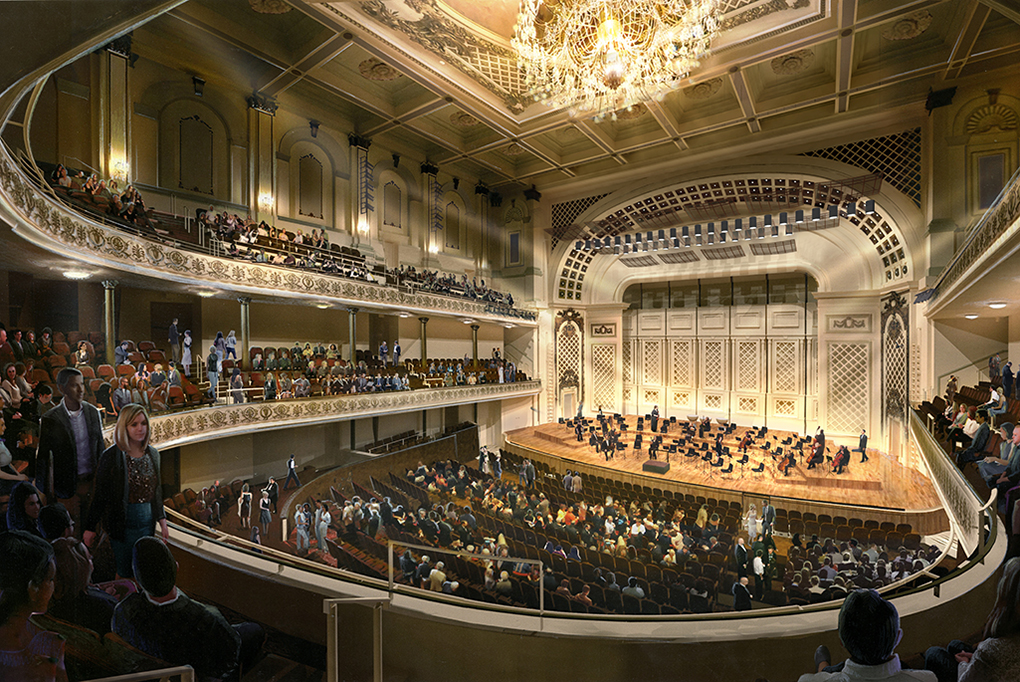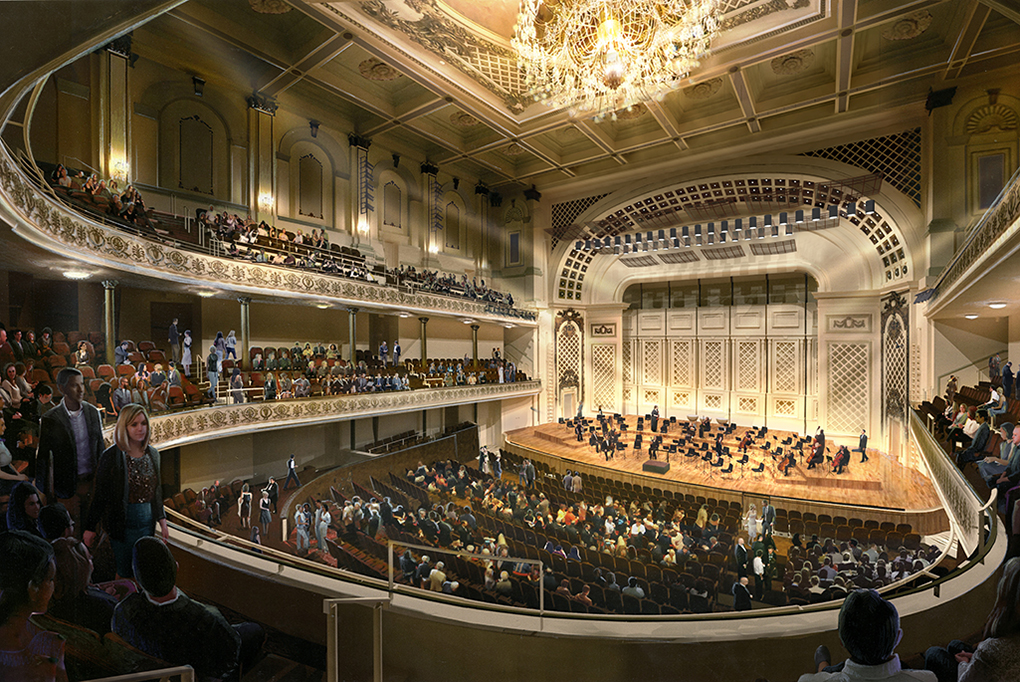 ---
"I wanted to do something that was more regal," says Holland, who drew inspiration for the work by learning the history of both the area and the CSO. "I wanted it to be something that is meaningful to me, but also something that was meaningful to the orchestra."
But like seemingly all art, the tone of the piece was inevitably influenced by the country's political climate.
"Given the general ethos right now, it's kind of hard to write a piece that's all woohoo, excitement," says Holland. "It's more of a contemplative piece."
Oct 6 & 7, cincinnatisymphony.org
Facebook Comments