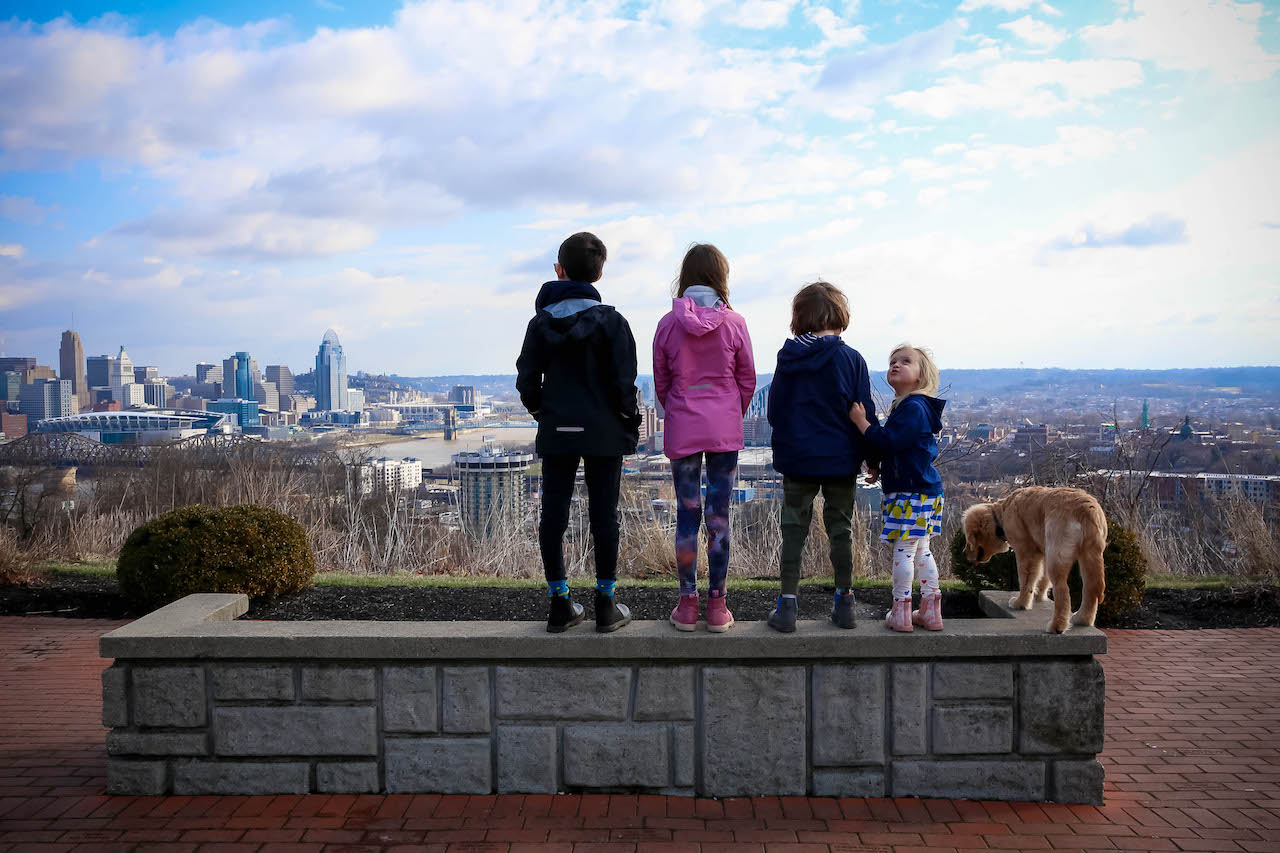 Cincinnati is a beguiling river town with a beautiful skyline that's iconic, but most of us don't get to really admire it because, well, we're on the wrong side of the Ohio River. But if you venture over the river, you'll discover an overlook with million-dollar views of Cincinnati that are sure to take your breath away.
I'm talking, of course, about the Devou Park Overlook, which boasts, in my opinion, the absolute best views of Cincinnati. From this spot, you'll see our city's most notable landmarks and historic bridges, urban parks and iconic attractions, its tallest skyscrapers and most inspired architecture. And, of course, the resplendent river that makes our city shine.
Accessing this vista is simple: Just drive into Devou Park and follow the signs that indicate both parking and the way to the overlook. Happily, the path includes both stairs and a ramp, making it stroller- and handicap-accessible. There are numerous benches where you can sit and enjoy unobstructed panoramas of the dashingly beautiful Queen City. Pack a picnic and enjoy lunch with a view or come at dusk to see a truly sublime sunset. Revel in the landscape in the height of fall foliage or during the verdant green of spring. The vistas here are always, always stellar.
Cincinnati is a humble city full of humble people, and we don't like to brag. But these views are brag-worthy, and sure to fill you with undeniable pride and love for Cincinnati…and, of course, our neighbors to the south, without whom such sights would not be possible!
Devou Park, 1201 Park Dr., Covington
Facebook Comments