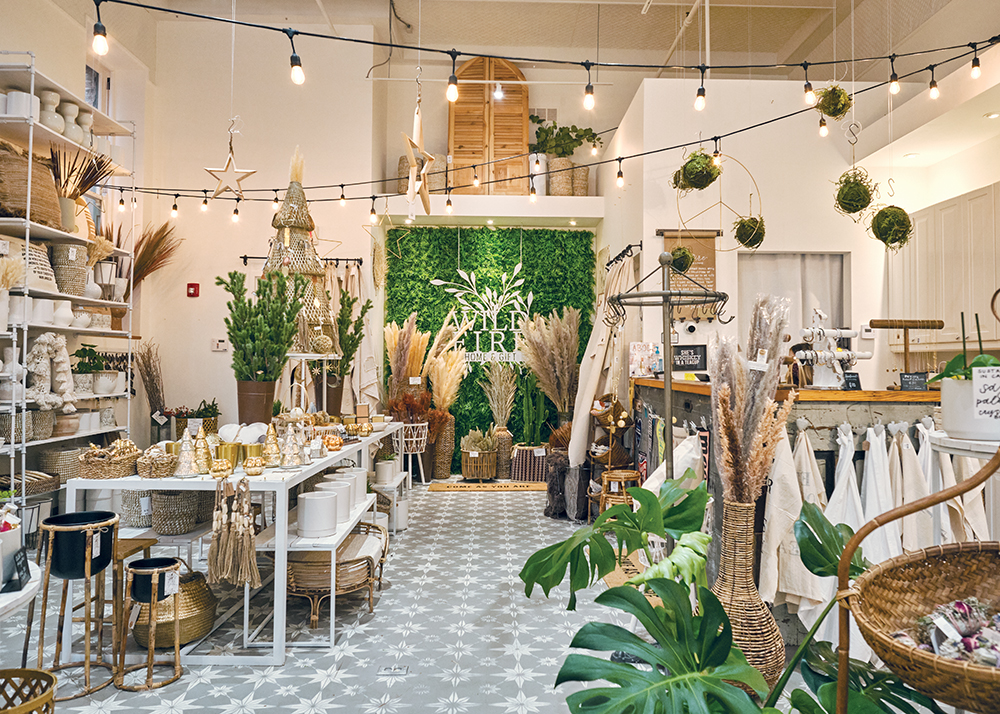 It's more a feeling than a description: warmth, coziness, safety. It's marked by cinnamon scents, or maybe bergamot, or clove. There are soft textures, dim lighting, and twinkling lights. When Sarah Dankhoff opened Hamilton's Wildfire Hygge Goods in August 2019, it was called Wildfire Home and Gift. But the name didn't feel right. She told a friend, who had an idea. "She brought up the word hygge, which I was very familiar with," Dankhoff says. In fact, she had considered using the word in the store name before opening, but she worried it would push away customers unfamiliar with the term. "She took me and straightened my shoulders and said, 'You are bringing them something they may not be aware of. They don't come to you to get exactly what they want. They come to you to show them what they want.' "
Hygge is a Danish word originating from the Norwegian word for well being. It doesn't have a direct English translation, but it stands for an atmosphere or experience more than a thing, a feeling of home. It's a feeling Dankhoff wants at Wildfire, and based on customer reactions, she's achieved it.
"That feeling is almost indescribable," she says, "but when people come in here, a lot of times they'll kind of stop at the front of the store and go, 'Oh, my gosh. This is a happy place.' I realized in my first year that hygge was the only way to capture what they're feeling."
It starts, perhaps, with a fragrance. Explorer Candle Co., a Hamilton candle maker, supplies Wildfire's candles, including the store's signature amber scent. Then it adds colors, a neutral palette, and the vibe, which Dankhoff describes as bohemian. There are also the items for sale, many of which are, frankly, pretty hygge: incense and the afore-mentioned candles, clay mugs and kitchenware, soft pillows, jewelry, potted plants and faux botanical decor, and more. Some items even guide you toward a more hygge life, like the doormat that reads Come in and cozy up.
Hygge might be just what people need. "I think the world is crazy right now, and we have a lot being thrown at us," Dankhoff says. "This is my happy space, and I try to emulate the way I want customers to feel. I do think that residue of peace and happiness and gratefulness is just kind of in here."
Wildfire Hygge Goods, 226 High St., Hamilton, (513) 889-3088
Click through our gallery to view more photos (by Lance Adkins) of this storefront:
Facebook Comments