Vegans and vegetarians, fear not—there are still plenty of breakfast options to fit your needs. Here are four of our favorites.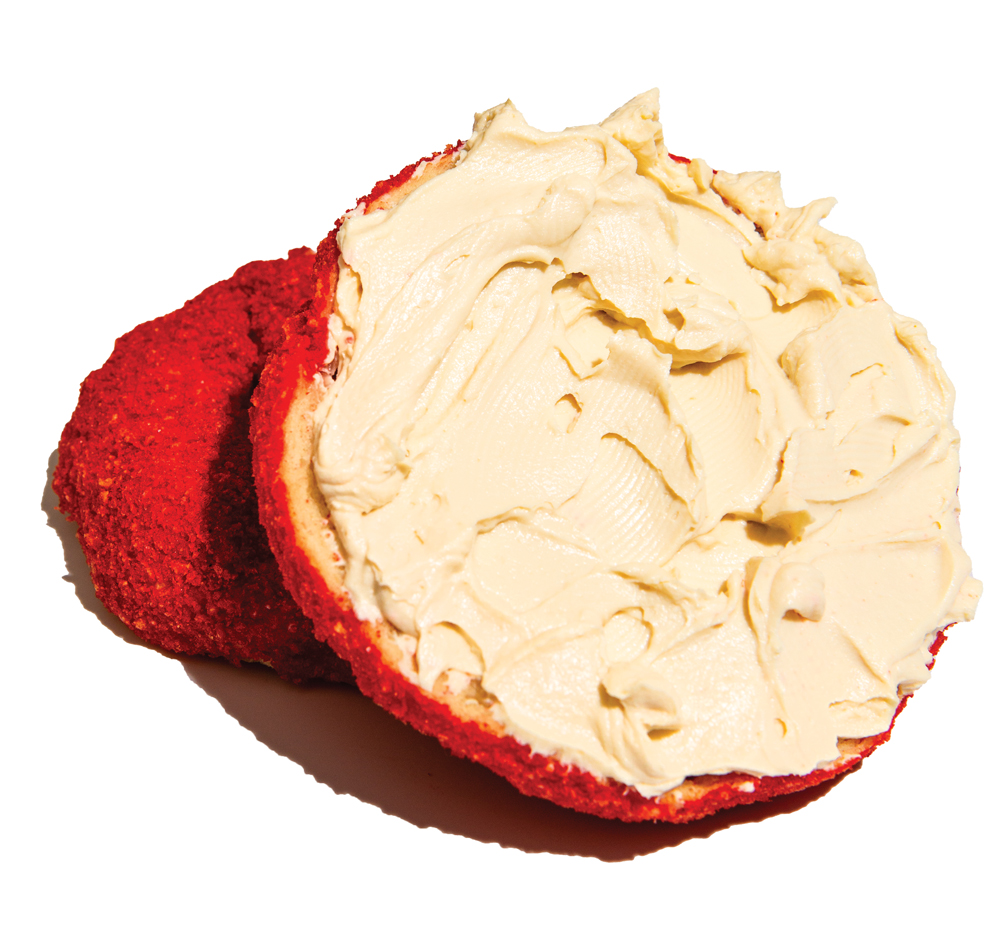 Vegan Schmear
Vegan cream cheeses, typically made from a cashew base rather than a dairy one, are a relatively new addition to the ever-expanding lineup of everyday pantry staple substitutes. Will it fool anyone when it's smeared on a bagel by itself? Probably not. But it's a perfectly fine way to anchor a bagel sandwich at OTR Bagel Bar, where build-your-own options abound. For a hearty breakfast on the go, try the vegan schmear on a bagel of your choice with avocado, tomato, and vegan goetta, which is just as crumbly and believable as the real thing.
107 W. Elder St., Over-the-Rhine, (513) 202-6972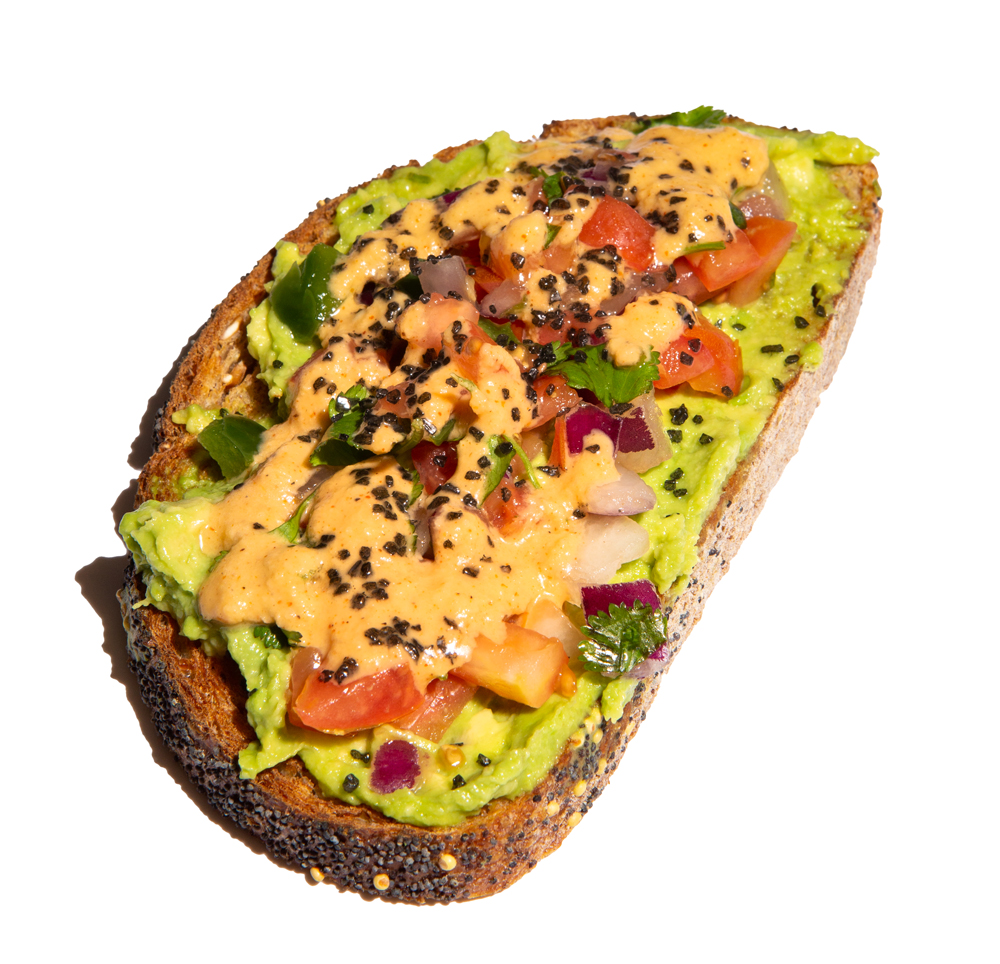 Avocado Toast
In the Sisyphean millennial quest to find the greatest avocado toast, it's hard to believe there's one out there that takes the cake. But the toast from brunch spot Yuca, the sister restaurant of Covington's Cedar, comes pretty close. Instead of the typical mashed avocado/ lemon/seasoning song and dance, Yuca leans into its more colorful roots, topping its variation with Latin-inspired ingredients like fire-roasted corn pico and guacamole. Slices of Sixteen Bricks bread get a healthy spread of spiced garlic aioli and pistachios add an unexpected crunch that helps put this avo toast a step above the rest.
700 Fairfield Ave., Bellevue, (859) 360-0110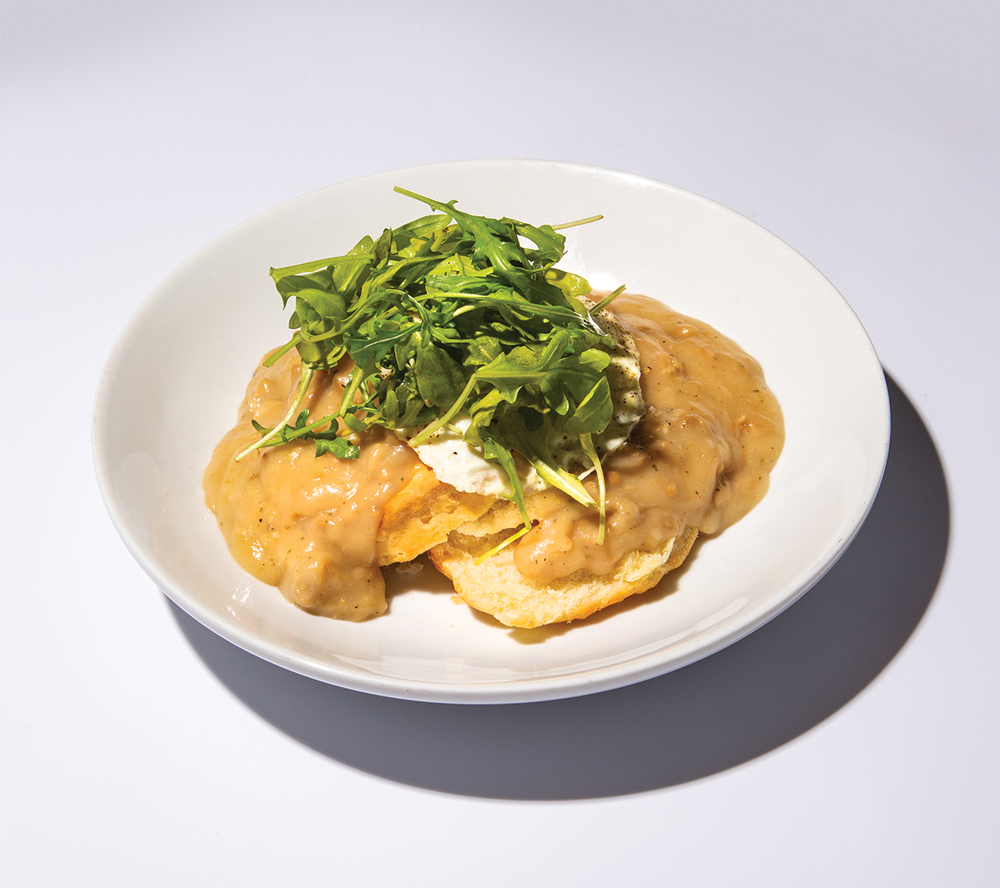 Vegetarian Biscuits and Gravy
There are certain pleasures in this life that non-meat-eaters go without: juicy steaks, hot dogs fresh off the grill, gelatin, etc. But then there are the dishes you don't even think to miss, like biscuits and gravy. Lucky for us, Newport brunch bistro Press on Monmouth has concocted a way to recreate this Southern classic without the meaty bits. Two crumbly, buttery-soft biscuits are drowned in savory vegetarian gravy and topped with fresh arugula. Take it a step further and order the meatless fried chicken add-on to make this breakfast dish feel more like a main course.
421 Monmouth St., Newport, (859) 261-3397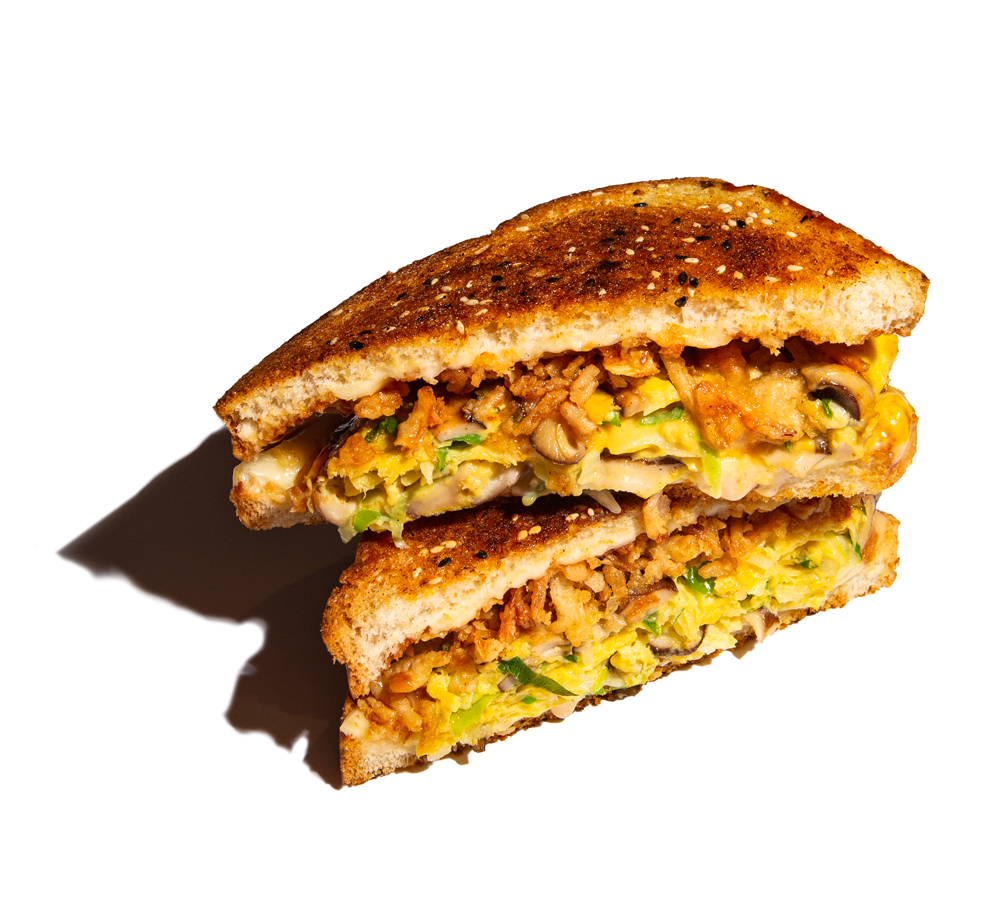 Yaki Omelette Sando
Ordering this sandwich with both a vegan egg and vegan cheese really made it feel like we were putting all our trust in the capable hands of Proud Hound's cooks. In its virgin form, the toasted sammy relies heavily on the fluffy, omelette-style eggs and white American cheese, two textures that sound like they'd be next to impossible to replicate without actual eggs and cheese. But the vegan substitutions hold up, anchored by the shiitake mushrooms, egg-free Japanese BBQ and yum-yum sauces, cabbage, and crispy onions between two slices of sesame-seasoned toast.
6717 Montgomery Rd., Silverton, (513) 987-1233
Facebook Comments