In the 1850s, before the Civil War carved up the Ohio River Valley, The Village of Indian Hill was the domain of gentleman farmers. This 13.7-acre property, which includes its original carriage house and hand-hewn wooden barn, is a throwback to those earlier agrarian days and its original use as an orchard. In its earliest and largest iterations, the farm extended across more than 210 acres between Given and Loveland Madeira roads to the east and west, and Keller and Camargo roads to the north and south. The Indian Hill Historical Society now sits within the parcel's original borders.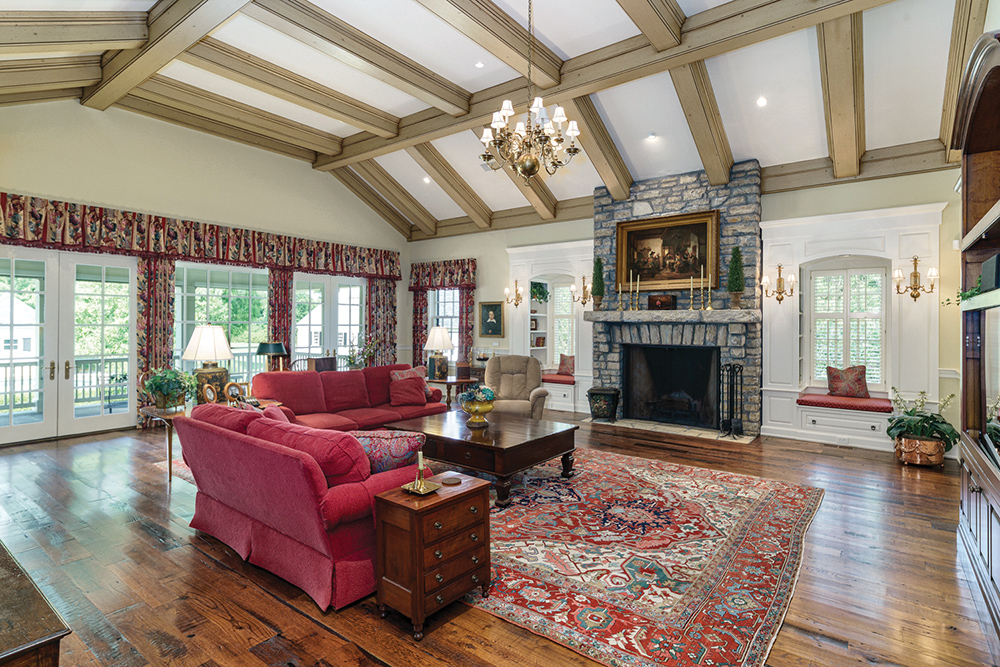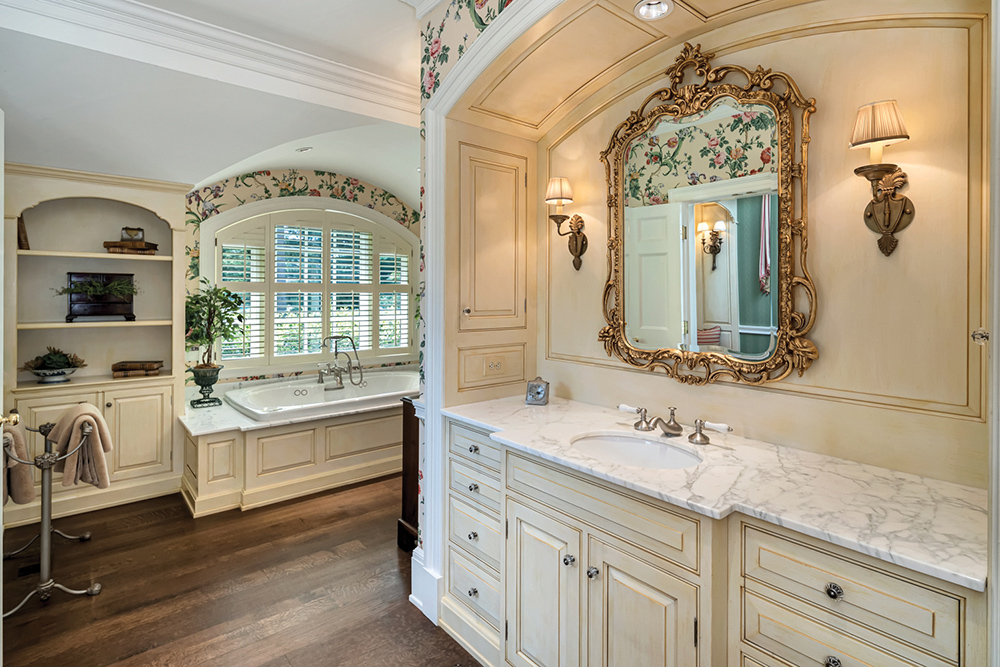 The home itself, constructed in 1850 in red brick, has seen many improvements and addi­tions over the decades, including a major renovation in 1928 when then-owners Raymond and Lucille Betts built the white columns that now characterize the main entrance. They also created an upstairs apartment in the carriage house so they could live there while adding two wings to the main house, beginning its transformation to the 22-room, 15,369-square-foot estate we see today. Current owners Don and Marianne Klekamp lived in the home for nearly 50 years and made their own significant renovations in the early 2000s, taking care to preserve historic details.
The former farmhouse has five bedrooms, seven full and half-bathrooms, and picturesque features like a wall of windows that fills one downstairs hallway with natural light, giving it the feel of a conservatory. You'll now find a very contemporary eight-space garage and outdoor pool among the vintage outbuildings, but unique original features—such as a whopping 10 wood-burning fireplaces—remind us that the home is in fact 170 years old.
The evolution of this property reflects the life cycle of Indian Hill itself. Throughout the late 19th and early 20th centuries, once-sprawling farms were subdivided and conveyed to new owners who began to build the residential Village we know today. But glimpses of that old life remain: Indian Hill's locally famous "Little Red Schoolhouse" (formerly Washington Heights School), built in 1873, sits a mere five-minute walk away.
Click through our gallery to view more photos of this home:
Facebook Comments