3886 Reading Rd., North Avondale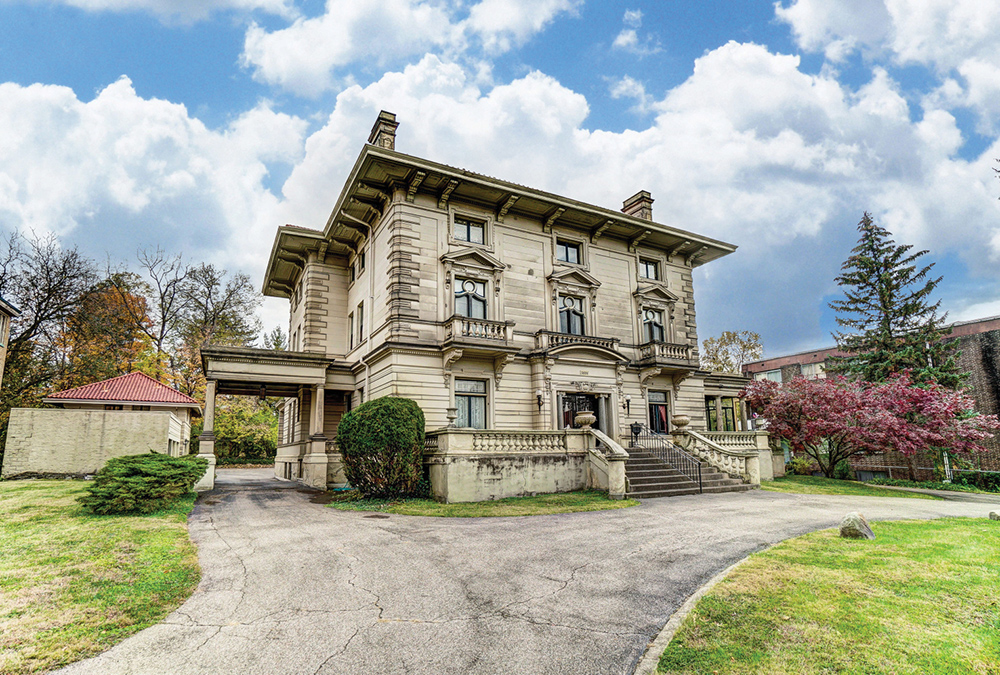 In 1908, Cincinnati was in the midst of a building boom. The previous few decades had seen the construction of icons like the Art Museum, Eden Park, Music Hall, and City Hall, and the following few would add Carew Tower and Union Terminal. Cincinnati was becoming the city we know today, built up in splendid fashion by the families whose names still resonate with many locals (mostly because you can still read them carved on entryways all over town).
The Herschedes were one such family, a successful group of clock-makers and jewelers who chose North Avondale as the setting for their own baby Biltmore. The Herschede Mansion, designed and built in 1908 by renowned Cincinnati architect S.S. Godley for Frank and Sadie Herschede, is a study in Gilded Age abundance. The exterior is all creamy limestone, with a marble foyer and intricate wrought iron doors. A grand staircase leads up to a stained glass window and two more floors with seven bedrooms. Original bathrooms and kitchen space make the home feel truly trapped in amber, as many historic properties lack these more personal features. Each of the mansion's 17 rooms, from its wood-paneled dining room to its original glass-enclosed solarium to its actual ballroom on the third floor, remind us that the turn of the century was a time of exceptional opulence for the wealthy few.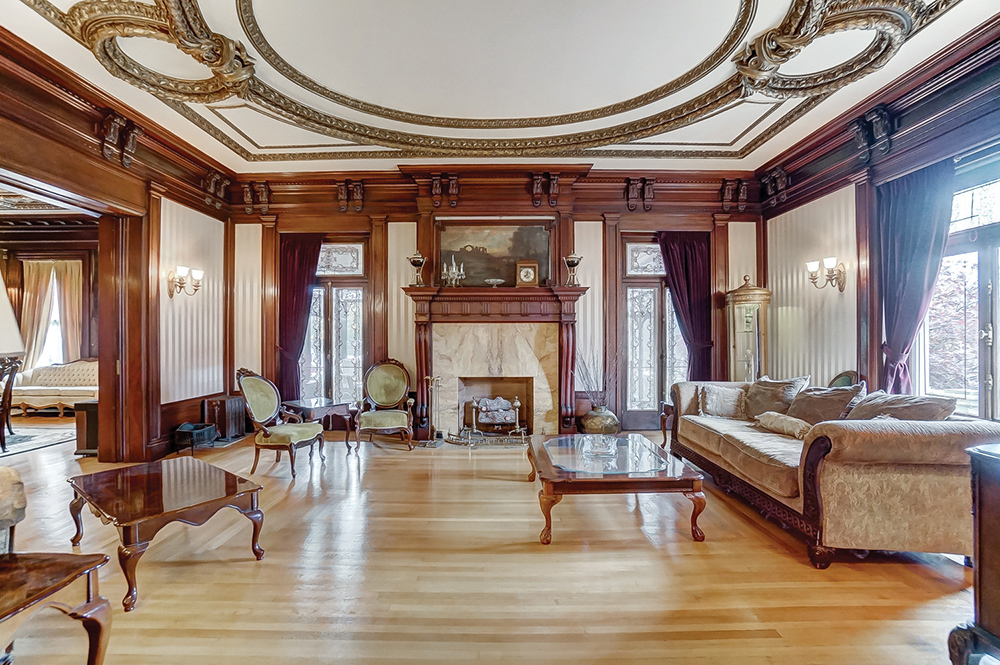 The Greek/Italian Renaissance Revival structure has lived many lives, and has been carefully maintained, restored, and otherwise cared for by dedicated owners throughout its 112 years. In 1954, it was converted into a funeral home, which operated for many years (one reason why it was, uh, preserved so well). It then housed a law office for a short time and became a private residence again in 1985. It's special for so many reasons, but mainly because it's so very available: It's the kind of place that could house an ambassador, and your own family can live there for less than $600,000. The current owners are open to suggestions—they only hope to sell to someone who will join a long line of good stewards.
Facebook Comments