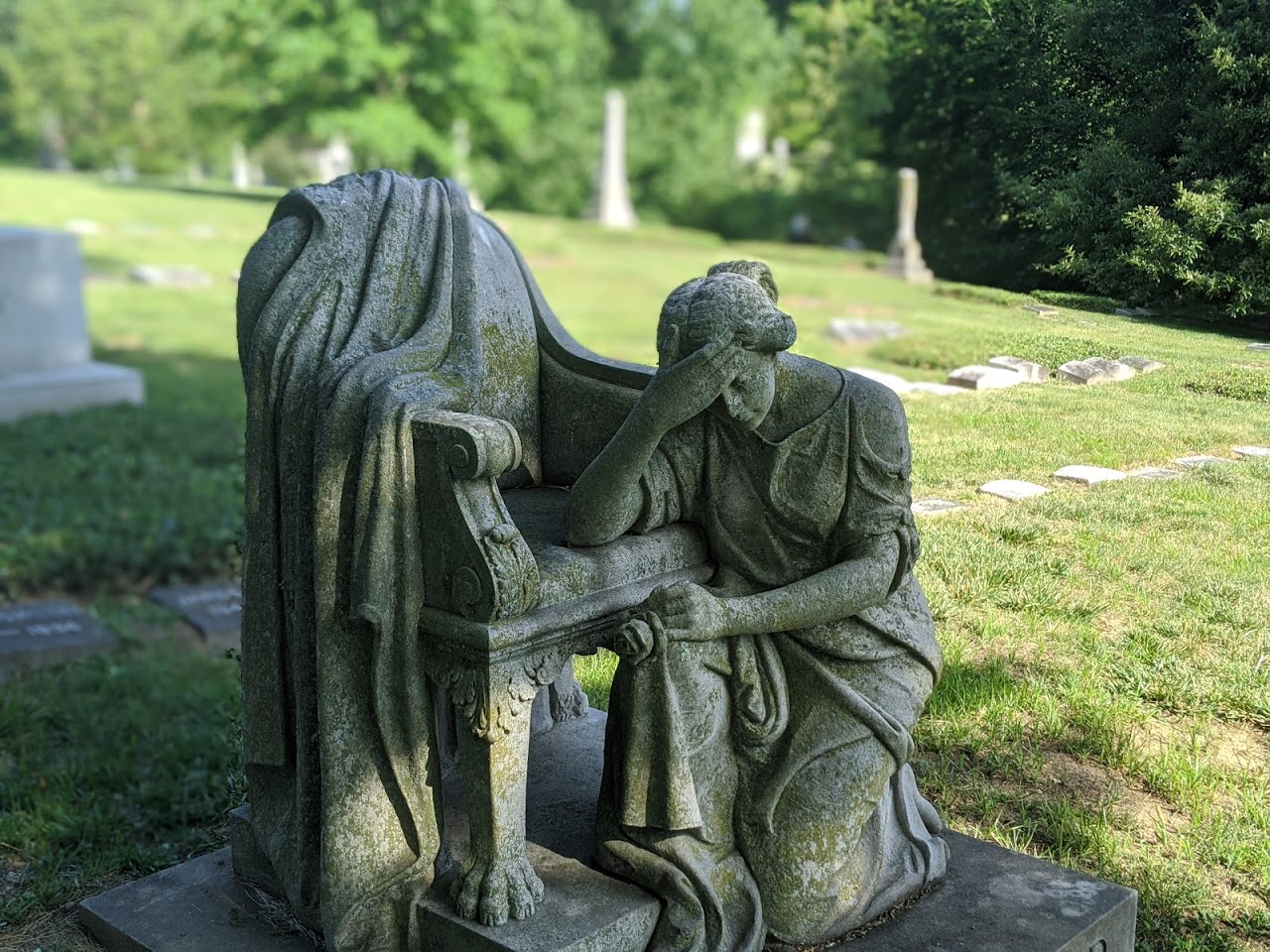 As coronavirus concerns continue to prevent art aficionados from visiting indoor museums, Spring Grove Cemetery and Arboretum remains a top cultural destination in Cincinnati. People have flocked to the Cincinnati Horticultural Society–founded gem ever since its 1845 inception—and for many reasons other than visiting deceased loved ones. Boasting 733 acres, Spring Grove is it the second largest cemetery in the country. Its innovative lawn plan forever elevates expectations for cemeteries and makes it easy to socially distance, but that's only one part of the grounds' appeal.
"You might say it's a cemetery with a capital 'C,' in the fact that it has it all," says Douglas Keister, a photographer once called America's chief tombstone tourist. "It's got nature. It's got magnificent mausoleums. It's got landscaping. It's got the winding roads in a very bucolic environment, and also sculpture."
The Norman Chapel greets visitors who enter the main gate. The Romanesque revival dates to 1880 and was added to the national register of historic places 100 years later. (The cemetery was named a historic landmark in 2007.) Though interior viewings are by appointment only, a glance toward the ground-level barred windows left of the front doors reveals the chapel's subterranean jail cell.
Then there's the impressive collection of private mausoleums. The Dexter Mausoleum, for example, has been the centerpiece of Spring Grove for 150 years. The grand gothic structure, which is said to be modeled after Sainte-Chappelle royal chapel in Paris, houses four generations of Dexters inside the city's only pair of flying buttresses.
Taken together, the cemetery's oversized memorials offer a clinic in architectural history. Many date to a time when wealthy families employed personal architects for all their building needs, much in the way modern celebrities use the same fashion designers. And by design, all are left largely untouched.
"If you want to study architecture, go to a cemetery. You'll find every type of modern architecture in a pretty pristine form. You're not going to find a bungalow with aluminum siding," Keister says. "Spring Grove has a wonderfully eclectic assortment of mausoleums. It's got Gothic, Art Deco, and Classical Revival and is nicely sited because of the rolling hills," Keister says.
The rolling hills, plus the 15 lakes, 44 miles of paved roads, and 1,200 plant species (1,000 of which are labeled for identification) are worth the visit alone and make the cemetery feel more like a park than a graveyard. Throughout your visit, you'll likely encounter people jogging and enjoying a picnic, plus occasional wild geese, turkey, and deer sightings.
Like museums, Spring Grove is best appreciated with a plan of attack. "I would say get a guidebook and you want to make a kind of treasure hunt," says Keister, who enjoys hunting for "zinkies," which are headstones that appear to be solid granite but are hollow inside. Visitors can grab a map from the Customer Service Center or schedule a docent-led tour to learn about Spring Grove's horticulture and notable burials, such as the 41 Civil War generals buried throughout the cemetery.
Check out more of what Spring Grove Cemetery has to offer in our gallery:
Facebook Comments